The 10 In-Demand Skills Employers Want Right Now
Consider honing these top job skills today.
opolja / Getty Images/iStockphoto
The workplace landscape is changing rapidly as technology advances and workers adapt to increased automation and a transformation in desired job skills. The 2018 "Future of Jobs" report from the World Economic Forum states that the skillsets required in new or emerging roles like data analysts, artificial intelligence specialists and sales and marketing professionals will change and call for certain high-demand skills. You'll be popular with employers if you can develop these 10 in-demand skills now.
Analytical Thinking
Jobs requiring the analysis of information are on the rise. People with strong analytical thinking skills have the ability to use logic to address problems and recommend appropriate courses of action. Employers value this skill because they need people who can come up with solutions quickly and efficiently.
Discover: 96 Money-Making Skills You Can Learn in Less Than a Year
Active Learning and Learning Strategies
You should always be willing to learn, especially in a time of rapid workplace change. Active learning means looking at new information and understanding how it applies to your job, both now and in the future. Once you learn it, be ready to apply it. Learning strategies come into play because, if you train others, you must choose the most effective training strategies to engage them and help them retain the information.
Technology Design and Programming
Design and programming are two critical parts of valued technology skills. Programming refers to the ability to write computer programs to accomplish various tasks. The design side refers to the practical skills of creating or adapting equipment and technology to meet specific user needs. Programming is important, but so is the practical application of the programs.
Afraid of a Recession? Get a Job in These 10 Industries
4/11
jacoblund / Getty Images/iStockphoto
Creativity and Originality
You might think of creativity as an ability to generate new ideas, but this "human skill" requires more than that. Many companies want their employees to be unafraid of trying those new ideas out.
Originality also goes hand-in-hand with creativity. Being original means you're able to come up with unconventional or unique solutions to challenges or to introduce your own ideas to solve a problem. According to the World Economic Forum report, creativity and originality "will likewise retain or increase their value" in the coming years.
Do More: 10 Ways to Boost Your IQ in 2019 — Your Paycheck Will Thank You
5/11
Georgijevic / Getty Images
Innovation
Innovation means that you're able to think in non-standard ways. True innovation requires creativity and looking beyond what is already known to generate new solutions. To be in demand, you need the ability to find and seize opportunities while keeping a strategic business perspective. The better you understand your industry and keep up with the latest trends, the more adept you'll be at generating innovative ideas.
6/11
BraunS / Getty Images
Initiative
Initiative encompasses generating ideas and putting them into action. To be in demand, you must be willing to take risks and step up to tackle challenges. You shouldn't be afraid to work autonomously rather than always waiting for direction. Managers appreciate employees with this skill because it frees them up to concentrate in handling their own responsibilities.
7/11
laflor / Getty Images
Emotional Intelligence
Emotional intelligence is a critical skill that involves your ability to manage your own emotions and those of others in your workplace. You should be prepared to understand your workers and why they act or react in certain ways. Strong emotional intelligence skills are prized because those who have them are team players who cooperate with others and show sensitivity and concern.
8/11
PeopleImages / Getty Images
Complex Problem-Solving
Problem-solving is important, but today's fast-paced work requires a deeper set of skills. Complex problem-solving means you have the ability to dig deeper and successfully tackle more in-depth and challenging issues. You need the ability to gather relevant information, analyze it and come up with appropriate options. Then you take it a step further, evaluating those options and implementing the best fit to fix the problem.
9/11
mixetto / Getty Images
Leadership and Social Influence
In-demand leadership skills require several important components. You should be willing to step up and take charge and feel comfortable stating your opinions and providing clear direction to others. Employers look for high energy and people with the ability to lead others and influence them to follow directions. Proof of strong leadership skills is the ability to make things happen, and also to shape the future as the workplace changes.
Find Out Why: Not Having These 8 Networking Skills Will Cost You
10/11
AzmanJaka / Getty Images
Systems Analysis and Evaluation
As automation increases across industries, employers need workers who can weigh the costs and benefits of various systems and determine the best one for a particular need. You're valuable if you have this skill, and if you also possess the ability to determine how the systems will work under a variety of conditions, how to fix problems and how to improve performance — all the better.
11/11
Morsa Images / Getty Images
Start Honing Your Skills Today
In-demand skills run the gamut from technical abilities like systems analysis and programming. However, soft skills like leadership, emotional intelligence, creativity and innovation are in high demand, too. These skills also emphasize ongoing learning to keep up with the shift in routines in today's jobs and prepare for the future. Honing these skills will give you an edge in today's competitive job market, and might lead to new and exciting opportunities in the future.
Click through to read about popular side hustles that will make your salary soar.
More on Jobs
We make money easy. Get weekly email updates, including expert advice to help you Live Richer™. 
About the Author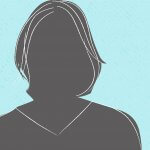 Barb Nefer has been writing professionally for nearly 30 years, cutting her teeth as a news writer for the Daily Southtown in Chicago. She's a doctor of psychology, and her eclectic expertise includes personal finance, psychology, travel and the pet industry. Her work reflects that diversity, with pieces appearing in places like About.com, CBS Local, Yahoo.com, WebPsychology, and Animal Wellness magazine.