10 Products That Weren't Taken Seriously but Made Millions

8 min Read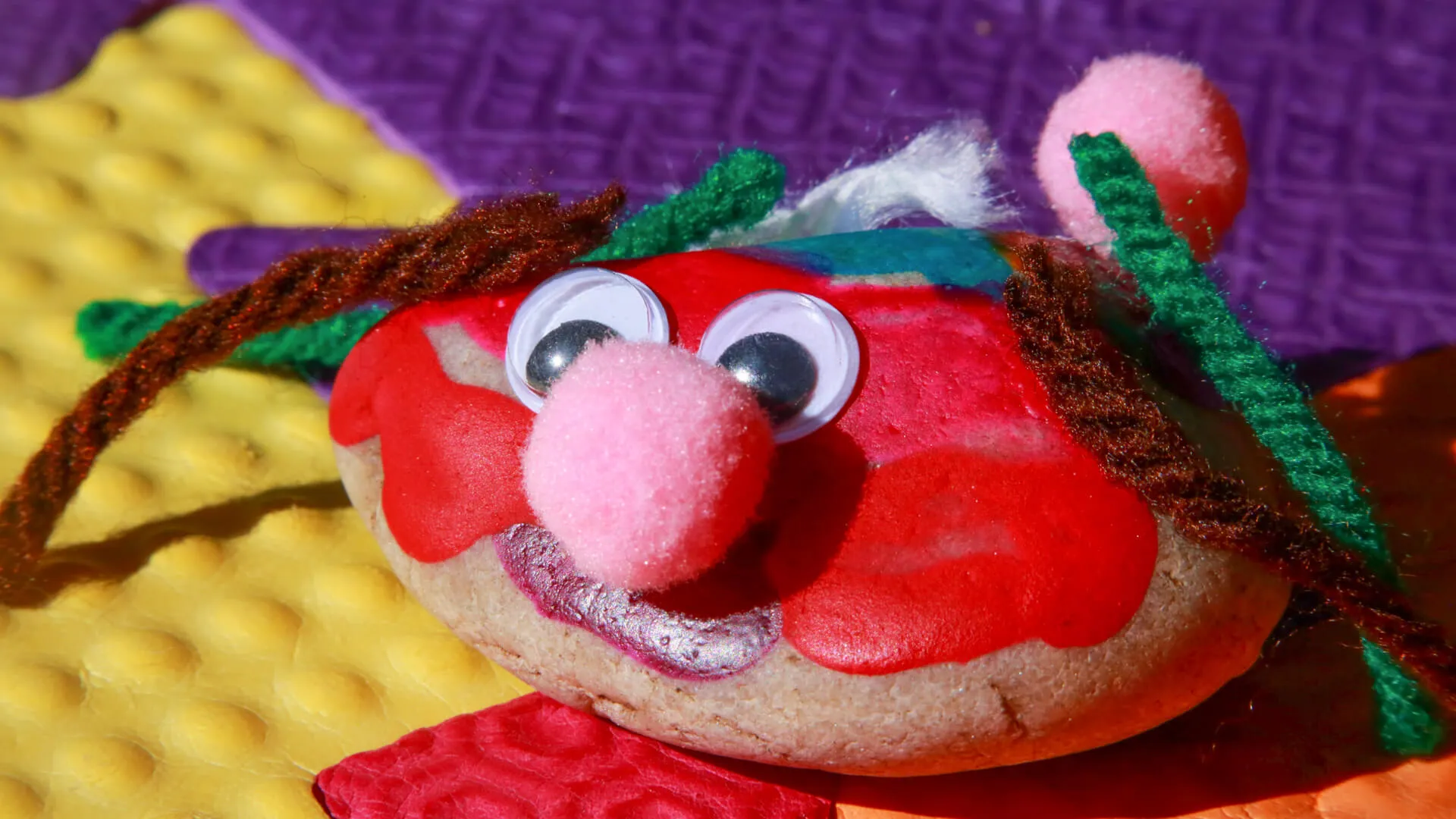 Pretty much everybody has an idea for a product that they're just certain would fly off the shelves, if only they had the time or finances to get it off the ground. Tons of people who actually go on to develop inventions seek to get them patented. In fact, the U.S. receives over 500,000 patent applications a year and approximately 52% of them are approved. If you've seen the show "Shark Tank" or embarked on the invention process yourself, you know how it goes — after you patent your invention, you then have to try to lure investors into giving a hoot about it so that your pipe dream can evolve into a product worthy of consumers' time and money. 
Read: Biggest Product Flops From 20 Major Companies
After you've gone through all these hoops and hopes, you might just see your product leap to life. This is where things get unpredictable: Your beloved invention could either take flight or belly flop and, in either case, it's not really up to you. But there's another, incredibly rare situation that inventors can find themselves in: launching a product that seems destined to nosedive, only for it to wind up being a sensational success. Again, this isn't typical, but it does happen. 
Here's a look at 10 products that are so random they could have failed miserably — but instead ended up raking in millions. 
Last updated: April 16, 2021
Make Your Money Work Better for You
1. Slap Wraps (or Slap Bracelets)
If you were a kid in the late '80s or early '90s, odds are you remember slap wraps — more commonly known as slap bracelets. These were fabric-covered strips of steel that, when tapped on one's wrist, transformed into a bracelet. As The New York Times elegantly put it, a slap wrap was "basically a Venetian blind with an attitude." 
Within the first three months of their debut, Main Street Toy, the maker of slap wraps, sold more than half a million of the trendy kid's accessory. The toy jewelry wraps were so hot, a counterfeit underground market was spawned.
2. Pillow Pets
Is it a pet or is it a pillow? This was the trick question put forth by Pillow Pets, the snuggly toy invented in 2003 by California-based mom Jennifer Telfer.
First sold by Telfer herself, who personally went to mall kiosks to sell the chenille stuffed animals that could be easily converted into pillows. Over the next several years, Pillow Pets gathered buzz, and by 2010, were catapulted into the public via TV ads. A sweet and useful product, 30 million units of Pillow Pets were sold over the next decade and are still manufactured today.
Check Out: You Won't Believe How Much These Instagram-Famous Pets Make
3. Mood Rings
When mood rings were unveiled in 1975, consumers went mad for the seemingly psychic jewelry. A novelty that could easily have come and gone with not much of a sparkle, mood rings were an instant hit. Within three months, 40 million units sold, and over the span of a year the intuitive bling swept in $20 million in sales.
Not only a financial success, mood rings might have factored into a much greater cultural moment; an in-depth article in Atlas Obscura suggested that these adjustable, color-changing baubles opened the doors to a whole new world wherein self-obsession became the norm.
Make Your Money Work Better for You
4. Furby
Look, by the late '90s, there was no shortage of fun, plush toys on the market. But that doesn't mean there wasn't a hole to be filled by a new fun, plush toy. Enter Furby — the downy, wide-eyed mogwai-esque, semi-stuffed animal that talked gibberish out of its plastic mouth and stole Christmas in 1998.
This insanely sought-after toy was in such demand that people literally fought over it in stores. What the heck made this thing so special? That's the question with almost every product on this list. In 1998, 1.8 million Furbies were sold (with the vast majority of sales occurring around Christmas). The following year, 14 million units flew off shelves.
5. Spanx 
The story of Spanx has become a legend in the business world — not so much because it was a cute idea that sprang into a billion-dollar business, but because it exploded largely based on word of mouth.
Sara Blakely, the creator of Spanx, built her operation totally off the beaten path. She had no investors, no advertising and took on no debt. Instead, Blakely homed in on the weaknesses of the pretentious lingerie industry by using straightforward, cheeky language to market slimming — but not shaming — stockings, slips and other essential apparel. She also got pretty lucky when Oprah took a liking to her no-nonsense undergarment. Thanks mostly to her Spanx empire, Blakely is worth $1.2 billion today.
6. Snuggies 
A blanket you can wear around the house? It makes beautiful sense, but when you actually look at a Snuggie — or what's more, watch the unbearably corny infomercials hawking them — it's hard to believe that these fuzzy ensembles are hot commodities. But the joke's on us. Once talk show hosts like Ellen DeGeneres mocked the Snuggie upon its launch in 2008, the humor became contagious, and people started actually buying the bedtime onesie. By the end of 2010, Allstar Products Group, maker of the Snuggie, had sold 25 million Snuggies. Snuggies are still available for sale today, and they're as ridiculous as ever.
Find Out: Judge Judy and 9 of the Richest TV Hosts of All Time
Make Your Money Work Better for You
7. Yellow Smiley Faces 
Before there was the emoji, there was the yellow smiley face. He (or she, or they) seemed to have popped out of nowhere one day, and then all of a sudden, it was everywhere. The icon could indicate happiness — but it could also mean irony, cynicism, mockery — you name it.
Birthed in 1963 by graphic designer Harvey Ball, the omnipresent yellow smiley face was initially created on the spot for State Mutual Life Assurance Company, who wanted to bring some optimism to its staff. Ball got $45 for the art. Alas, the logo went untrademarked and was eventually swiped by what would become The Smiley Company, who makes hundreds of millions of dollars a year off the universal symbol by selling it to brands.
8. Koosh Ball 
You know how it is with balls: they're either too bouncy or they're too dense or they're too slippery and on the list goes. For engineer Scott Stillinger, the lack of the perfect ball with which to play fetch with his young children was a real problem. So, in the mid-'80s, he developed the Koosh ball, a colorful, stringy rubber orb that wouldn't bounce and thus could be easily caught.
Lucky for Stillinger, his brother-in-law worked at Mattel, and the Koosh ball made the rounds in the toy industry pretty fast. All the while the media laughed at the literal oddball, but by 1994, 50 million Koosh balls had been sold, reeling in about $30 million a year. 
9. Beanie Babies 
Think of a list of hot sensations of the '90s and you'll inevitably be drawn to Beanie Babies, a rare product if ever there was one as it was branded both as an everyday kids' toy and a valuable collectible for adults.
These crinkly little critters — invented by toy industry veteran Ty Warner — were deftly marketed in a few ways; for one, they exploited the concept of limited edition. Warner would launch a type of Beanie Baby, and then suddenly pull it off the market, so that those that had been bought at market value could see a second, highly inflated life on eBay and other secondary vending sites. All the while, the toy industry eschewed Ty Warner, who invested all his money into his company, Ty Inc. Warner is worth $3.8 billion today.
See: Collector's Pieces That Were Hyped but Are Actually Worth Nothing
Make Your Money Work Better for You
10. The Pet Rock 
One of the most successful, yet completely ridiculous marketing gimmicks has got to be the Pet Rock. I mean, we're talking about a rock — something you can find virtually everywhere you look if you spend any time at all outdoors. Nature simply hands these things out in excess for free. But are these ready-made rocks you can discover in the woods or on the beach a rock that is worthy of your affection? Heck, no! What you and your family need is a pet rock, which of course, you have to purchase as part of a kit.
Gary Ross Dahl drudged up the idea for a sellable pet rock in the '70s and proved that you can sell anything if you market it right. Roughly 1.5 million Pet Rocks sold for $3.95 each, making Dahl a smooth-as-stone profit.
More From GOBankingRates
About the Author