2020 in Review: The Year for Apple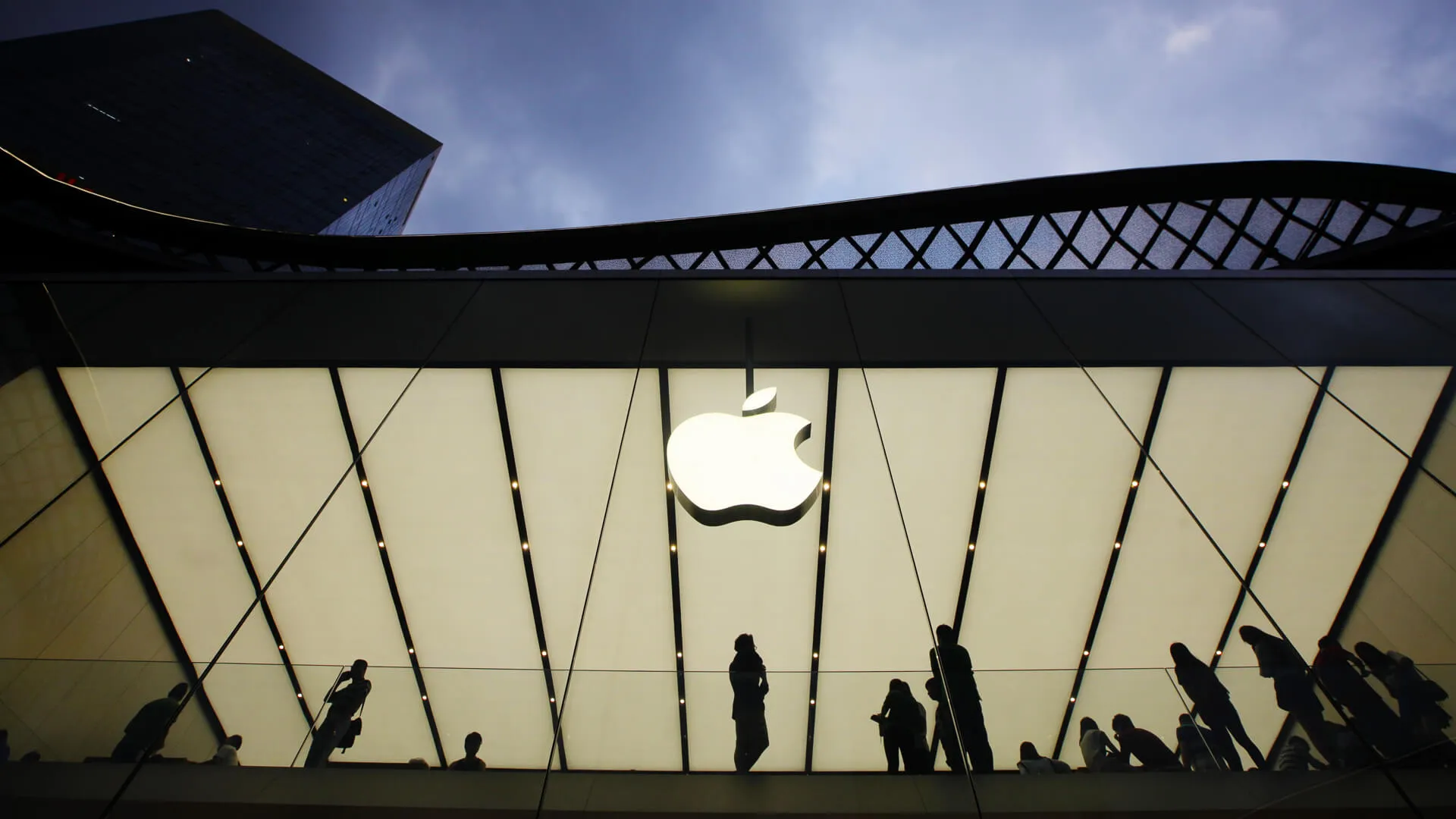 Apple finished off the fiscal year on a high note, with a record September quarter revenue of $64.7 billion. While the coronavirus pandemic has been devastating for some companies, it's led to increased sales for Apple.
"From remote learning to the home office, Apple products have been a window to the world for users as the pandemic continues, and our teams have met the needs of this moment with creativity, passion, and the kinds of big ideas that only Apple can deliver," Apple CEO Tim Cook said in a press release.
Remote working and learning boosted sales of iPads and Macs earlier in the year, propelling Apple to reach a record valuation in August. And despite store closures and supply chain issues, Apple moved ahead with the launch of several new products this year, including the 5G-enabled iPhone 12. But it hasn't all been smooth sailing for the tech giant.
Take a look back at Apple's biggest setbacks, accomplishments and product launches of 2020.
Last updated: Dec. 28, 2020
March: Apple Settles Lawsuit Over Slowing iPhones
On March 2, Apple reached a settlement agreement in a class-action lawsuit that accused the tech company of slowing down older iPhone models to get users to buy new ones. The proposed settlement agreement requires Apple to pay the owners of certain iPhone models $25 per affected device, for a total minimum payout of $310 million up to a maximum payout of $500 million, according to documents released by the U.S. District Court in San Jose, California, obtained by CNN.
April: Apple Partners With Google To Develop Contact-Tracing Technology
In an April 10 press release, Apple announced that it would be partnering with Google for a "joint effort to enable the use of Bluetooth technology to help governments and health agencies reduce the spread of the [coronavirus]. […] Apple and Google will be launching a comprehensive solution that includes application programming interfaces (APIs) and operating system-level technology to assist in enabling contact tracing."
Make Your Money Work Better for You
April: Apple Launches 'Affordable' iPhone
On April 15, Apple announced its new iPhone SE, an "affordable" addition to the iPhone lineup with prices starting at $399. The phone features A13 Bionic and an advanced Single-Camera System and comes in three colors.
July: Apple CEO Tim Cook Testifies in Antitrust Hearing
On July 29, Apple CEO Tim Cook, Amazon CEO Jeff Bezos, Facebook CEO Mark Zuckerberg and Google CEO Sundar Pichai testified in front of Congress following an investigation into possible abuses of their power and dominance in the online marketplace. According to a CNN analysis, Cook "got off pretty lightly" during the antitrust hearing.
August: Apple's Valuation Reaches $2 Trillion
On Aug. 20, Apple's market value was above $2 trillion at the market close for the first time ever, CNN reported. It had briefly surpassed the milestone the day before but dipped back down by market close. Apple became the first U.S. company to reach the $2 trillion mark.
August: Apple Splits Its Stock for the Fifth Time Since Going Public
On Aug. 24, Apple began the process of splitting its stock, with the 4-for-1 split rolling out to qualified investors by Aug. 31. It marked the fifth time Apple had split its stock since going public; the last split occurred in 2014.
Worth Considering: These 10 Stocks Are Gifts That Keep on Giving
Make Your Money Work Better for You
September: Apple Announces Fitness+
Perhaps as a way to compete with Peloton's hold on the on-demand fitness space, Apple announced its own "personalized fitness experience," Fitness+, on Sept. 15. According to the press release, "Apple Fitness+ intelligently incorporates metrics from Apple Watch for users to visualize right on their iPhone, iPad, or Apple TV, offering a first-of-its-kind personalized workout experience."
October: Apple Introduces Its iPhone 12 Lineup
On Oct. 13, Apple unveiled its latest iPhones, including the iPhone 12, iPhone 12 mini, iPhone 12 Pro and iPhone 12 Pro Max, all of which feature 5G technology. Features of the new phones include A14 Bionic, an advanced dual-camera system and a Super Retina XDR display with a Ceramic Shield front cover. Pricing for the phones ranges from $699 for the iPhone 12 mini to a starting price of $1,099 for the iPhone 12 Pro Max.
October: Apple Reports Surprise Revenue Gain in Q3
Apple reported $64.7 billion in revenue during the third quarter, up 1% from the same period last year and $1 billion ahead of analyst expectations, CNN reported. Still, shares dipped 5% following the report of its financial results, perhaps in response to a slowdown in sales compared to the previous quarter.
December: Apple Introduces AirPods Max
On Dec. 8, Apple announced the launch of its latest headphones, the AirPods Max. The wireless over-ear headphones feature high-fidelity audio, Adaptive EQ, Active Noise Cancellation and spatial audio — and they don't come cheap. Prices start at $549.
More From GOBankingRates

BEFORE YOU GO
See Today's Best
Banking Offers