Airbnb Reveals Massive Revenue Hit From Pandemic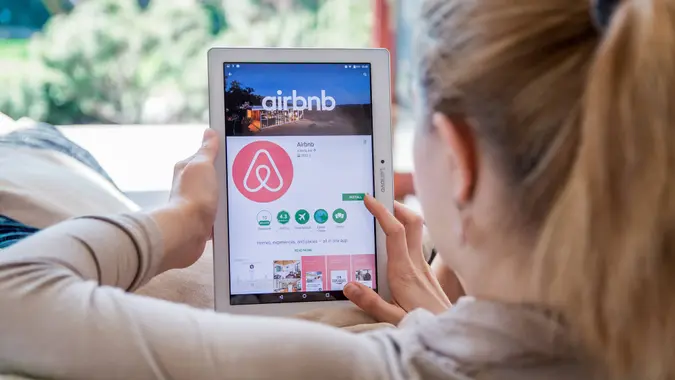 Daniel Krason / Shutterstock.com
In a year that crushed travel, it was expected that Airbnb wasn't going to do well, but now we know exactly how rocky things have been. The home rental company filed its paperwork to go public on Monday, giving the Securities And Exchange Commission — and any potential investors — a thorough look at its fiscal standings. According to the prospectus, Airbnb made $219 million in net income on revenues of $1.34 billion last quarter. That's down nearly 19% from the $1.65 billion it raked in last year. In all, Airbnb made $2.5 billion in revenue in the first nine months of 2020, down from $3.7 billion the year prior. Within that time period, its net loss bloated to $697 million. 
"COVID-19 has materially adversely affected our recent operating and financial results and is continuing to materially adversely impact our long-term operating and financial results," the company stated in its SEC filing. "However, we believe that as the world recovers from this pandemic, Airbnb will be a vital source of economic empowerment for millions of people."
In 2019, Airbnb was valued at $31 billion. In April 2020, that valuation was slashed by nearly half to $18 billion. Given its plunge in value and loss in revenue, this is distinctly not a good time to IPO, but the company is hopeful that circumstances will improve. In its prospectus, Airbnb detailed plans for growth including developing new products and growing its community of hosts. 
Make Your Money Work Better for You
Read more about other industries that will never be the same after this pandemic.
More From GOBankingRates
Make Your Money Work Better for You