Apple, Facebook, Tesla Beat Revenue Expectations, Apple Breaks Record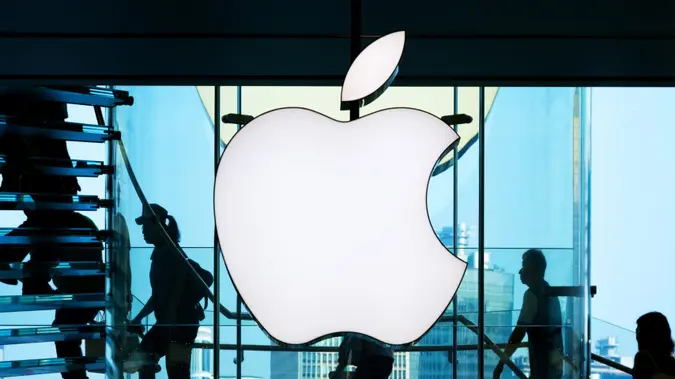 Nikada / Getty Images
In an earnings bonanza, Apple, Facebook and Tesla all released their results yesterday, and all three companies beat analysts' revenue expectations. Apple recorded an all-time high revenue of $111.4 billion.
See: Companies That Exceeded Expectations Last Quarter
Find: Biggest Stock Market Surprises at the Start of 2021
Facebook beat both analysts' expectations of earnings per share, reporting $3.88 versus the consensus EPS estimate of $3.24, and of revenue, reporting $28.07 billion compared to the consensus revenue estimate of $26.43 billion, according to Seeking Alpha's reported expectations.
"We had a strong end to the year as people and businesses continued to use our services during these challenging times," Mark Zuckerberg, Facebook founder and CEO, said in the earnings statement. "I'm excited about our product roadmap for 2021 as we build new and meaningful ways to create economic opportunity, build community and help people just have fun."
Make Your Money Work Better for You
See: 2020 in Review — The Year for Facebook
Find: Facebook Tops Lobbying Spending in 2020
The company said it has benefited from two broad economic trends playing out during the pandemic: the ongoing shift toward online commerce and the shift in consumer demand toward products and away from services, according to the earnings statement. "We believe these shifts provided a tailwind to our advertising business in the second half of 2020 given our strength in product verticals sold via online commerce and our lower exposure to service verticals like travel," the earnings statement noted.
Facebook also noted in the statement that it continues to face significant uncertainty in 2021.
"In the first half of 2021, we will be lapping a period of growth that was negatively impacted by reduced advertising demand during the early stages of the pandemic. As a result, we expect year-over-year growth rates in total revenue to remain stable or modestly accelerate sequentially in the first and second quarters of 2021. In the second half of the year, we will lap periods of increasingly strong growth, which will significantly pressure year-over-year growth rates," according to the statement. "We also expect to face more significant ad targeting headwinds in 2021. This includes the impact of platform changes, notably iOS 14, as well as the evolving regulatory landscape. While the timing of the iOS 14 changes remains uncertain, we would expect to see an impact beginning late in the first quarter."
Make Your Money Work Better for You
See: How Facebook Weathered Its Scandalous Year
Find: 10 Stocks Set To Soar in 2021
As for the much anticipated earnings from Apple, the company not only also beat both EPS and revenue consensus for the first fiscal quarter of 2021 (ended Dec. 26, 2020), reporting  $1.68 EPS — up 35% — but also reported an all-time record revenue of $111.4 billion, up 21% year over year, according to the company's earnings statement. International sales accounted for 64% of the quarter's revenue.
JD Ross, a general partner at Atomic who previously co-founded Opendoor, put the record earnings in perspective in this tweet:
Apple did $111.44 billion revenue in 3 months.

That's nearly California's annual budget.
It's 2% of the entire US GDP.
— JD Ross (@justindross) January 27, 2021
The consensus forecast called for $102.8 billion in revenue and earnings of $1.40 a share, according to Barron's.
"This quarter for Apple wouldn't have been possible without the tireless and innovative work of every Apple team member worldwide," Tim Cook, Apple's CEO, said in the statement. "We're gratified by the enthusiastic customer response to the unmatched line of cutting-edge products that we delivered across a historic holiday season. We are also focused on how we can help the communities we're a part of build back strongly and equitably, through efforts like our Racial Equity and Justice Initiative as well as our multi-year commitment to invest $350 billion throughout the United States."
Make Your Money Work Better for You
See: 2020 in Review — The Year for Apple
Find: As Apple Hits $2 Trillion, Which Stocks Are Headed the Other Direction?
Finally, Tesla, the newest S&P 500 member who joined the index in December 2020, missed the consensus EPS estimate for the fourth quarter (as reported by Seeking Alpha) of $1.03, reporting $0.80 EPS, according to its earnings statement. However, the company beat the revenue estimate of $10.38 billion, reporting $10.74 billion in revenue, a 46% increase year over year.
"This past year was transformative for Tesla. Despite unforeseen global challenges, we outpaced many trends we see elsewhere in the industry as we significantly increased volumes, profitability and cash generation," the statement noted.
The company said it produced and delivered half a million vehicles in 2020.
See: Tesla Joins the S&P 500 Monday and 'An Awful Lot of Money' Will Be at Stake
Find: "Don't Sell a Share," Says Billionaire Even as Tesla Stock Dips
For its 2021 outlook, the company says it is planning to grow its manufacturing capacity as quickly as possible. "Over a multi-year horizon, we expect to achieve 50% average annual growth in vehicle deliveries," according to the statement. It adds that it expects that its "operating margin will continue to grow over time, continuing to reach industry-leading levels with capacity expansion and localization plans underway."
In terms of new products, Tesla says it is currently building Model Y capacity at Gigafactory Berlin and Gigafactory Texas and remains "on track to start deliveries from each location in 2021. Gigafactory Shanghai will continue to expand further through the course of the year. Tesla Semi deliveries will also begin in 2021."
More From GOBankingRates:
Make Your Money Work Better for You