25 Huge Companies That You've Never Heard Of Before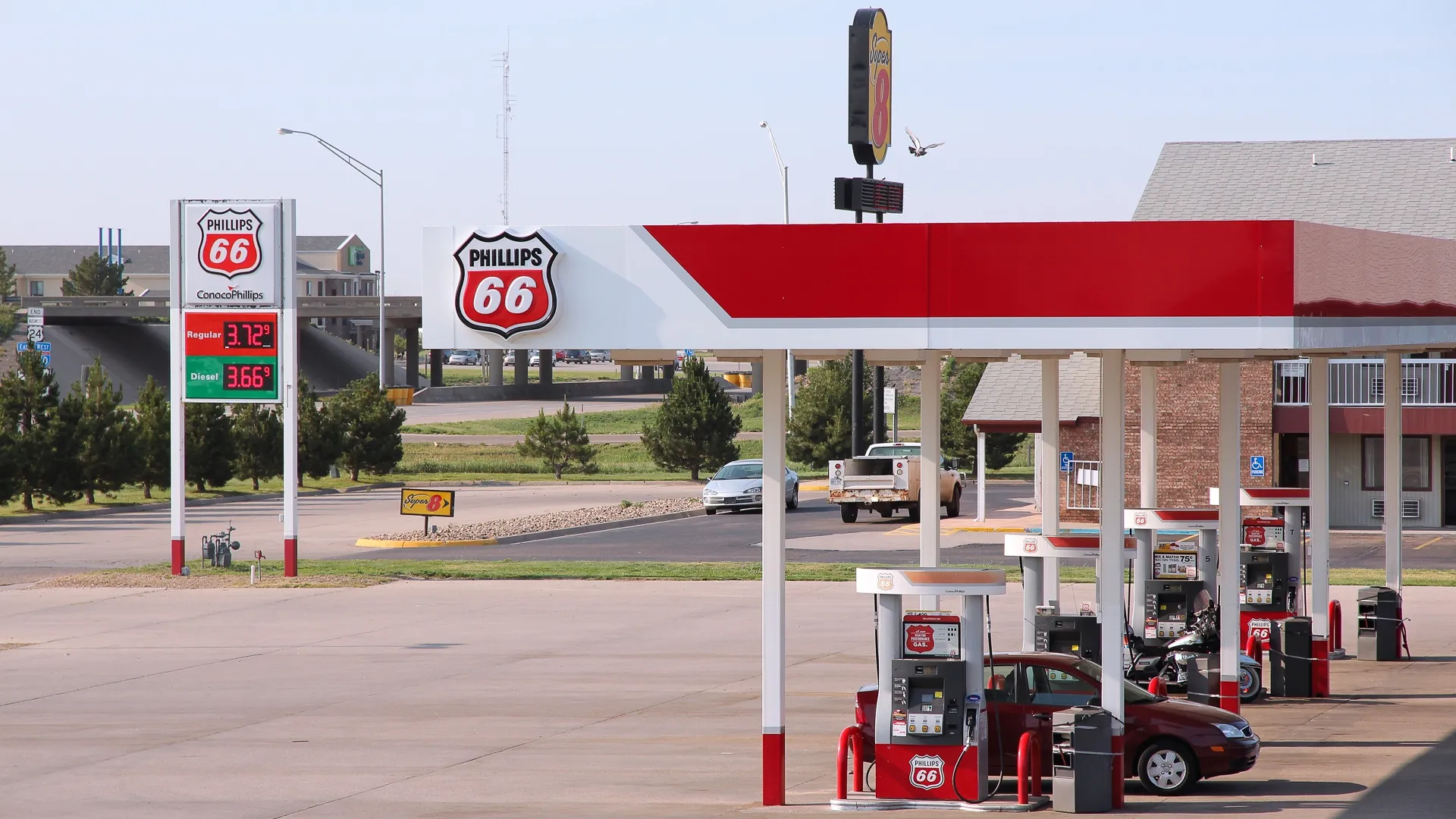 You may think you know all of the big, powerful, multinational companies, from Walmart to Apple to Amazon. But you might be surprised at how many companies with tens of billions in annual revenue you've likely never heard of.
In some cases, the names and industries aren't consumer-facing, so it's no surprise the average consumer hasn't heard of them. But you probably use the products of many companies with names that don't seem directly tied to their own brands. Their technologies and products also power many important aspects of the economy and our lives, from healthcare to energy production. We're here to reveal these behind-the-scenes companies.
To come up with the list, GOBankingRates started with the list of Fortune 500 companies, sorted by revenue. Next, we picked out the first 25 companies we considered unfamiliar to the average consumer. Continue reading to learn more about these successful businesses.
McKesson
Revenues: $264 billion
Employees: 66,500
McKesson is the ninth-largest company in the U.S. in terms of annual revenue, but it's one you might overlook unless you're in the healthcare field or visit the pharmacy frequently. The company, founded in 1833, is now a global leader in healthcare technology, supply chain management solutions and retail pharmacy, among many other health-related fields. One-third of all pharmaceuticals used by Americans every day are delivered by McKesson, and it's the fourth-largest pharmacy chain.
AmerisourceBergen
Revenues: $239 billion
Employees: 41,500
Just from its name, you might think AmerisourceBergen is the combination of different companies — and you'd be right. In 2001, AmeriSource Health, with $13 billion in annual revenue at the time, merged with Bergen Brunswig, which had $22 billion in annual sales.
AmerisourceBergen is another giant healthcare-related company, and the second largest drug distributor in the U.S. It ranks No. 11 on the Fortune 500 and now generates more than $239 billion in annual revenue.
Make Your Money Work Better for You
Cardinal Health
Revenues: $181.4 billion
Employees: 46,035
There's clearly plenty of money to go around in the behind-the-scenes world of healthcare, considering that the top three names on our list are all competitors in the same field. Cardinal Health provides medical products, pharmaceuticals and solutions designed to enhance supply chain efficiency. It operates in 100,000 locations in the US, 46 countries and works with nearly 85% of U.S. hospitals.
Marathon Petroleum
Revenues: $180 billion
Employees: 17,800
Marathon Petroleum is a massive integrated energy company based in Findlay, Ohio. Across its 16 refineries, the company has the capacity to produce more than 3 million barrels of crude oil per day, making it the largest refining system in the nation. The company sold its Speedway chain of convenience stores and gas stations to 7-Eleven in 2021 for $21 billion. It ranks 16 in the Fortune 500.
Phillips 66
Revenues: $175.7 billion
Employees: 13,000
Phillips 66 is an American energy company spun off from ConocoPhillips' in 2012. It makes its money through refining, midstream (processing, storing, transporting, and marketing of oil, natural gas, and natural-gas liquids), marketing, and chemicals. Phillips 66 operates in more than 65 countries and owns and operates 13 refineries in the U.S. and Europe. Phillips is No. 17 on the Fortune 500 list.
Valero
Revenues: $171.2 billion
Employees: 9,743
Valero Energy is multinational manufacturer and marketer of petroleum-based and low-carbon liquid transportation fuels and petrochemical products, and sells its products primarily in the U.S., Canada, the U.K., Ireland, and Latin America.  With approximately 10,000 employees worldwide, the company operates 15 refineries that produce a combined 3.2 million barrels per day. Valero comes in at No. 18.
Make Your Money Work Better for You
Centene
Revenues: $144.6 billion
Employees: 74,300
Although many of the largest companies in the U.S. can trace their roots back to the turn of the 20th century and even earlier, Centene got its start just 35 years ago, in 1984. Beginning as a nonprofit Medicaid plan, the company has grown to become the largest Medicaid managed care organization in the nation. The pandemic contributed to further growth. And in 2021, Centene merged with Magellan Health. It is No. 25 on the Fortune 500 list.
Archer Daniels Midland
Revenues: $101.6 billion
Employees: 41,181
The Archer Daniels Midland Company, commonly known as ADM, is an American multinational food processing and commodities trading corporation. ADM makes its more than 64 billion processing such food items as corn, wheat, cocoa and other agricultural products. They also process biodiesel and ethanol.
Energy Transfer
Revenues: $89.9 billion
Employees: 12,565
Energy Transfer is an energy company that transfers, stores and terminals natural gas and oil products, mainly through pipelines across 38 states. The company was formed only 25 years ago. And in just two years since GOBankingRates last wrote about them, its revenues increased from $38 billion to nearly $90 billion. Many Americans are probably familiar with its Sunoco subsidiary.
StoneX Group
Revenues: $66 billion
Employees: 3,615
StoneX Group Inc. is a financial services organization with over 32,000 clients and more than 330,000 active retail accounts in 180 countries. The company operates in six areas: commercial hedging, global payments, securities, physical commodities, foreign exchange and clearing and execution services.
Make Your Money Work Better for You
TD Synnex
Revenues: $62.3 billion
Employees: 28,500
TD Synnex distributes Information technology (IT) products and provides related logistical services. The California based company employs close to 29,000 people and brought in a hearty revenue of over $62 billion. It ranks 64 on the Fortune 500 list.
HCA Healthcare
Revenues: $60.2 billion
Employees: 250,500
HCA Healthcare is one of the nation's leading providers of healthcare services, managing 185 hospitals and 119 free-standing surgery centers across 21 states and the U.K. The company has been named one of the most ethical companies in America 10 years in a row by the Ethisphere Institute. In May, the Nashville-based company announced it would be giving upwards of $10 million over the next three years to local HBCUs, historically Black colleges and universities, as well as Hispanic-serving institutions (HSIs) in communities near its hospitals and facilities as a means for advancing diversity in health care across the country.
Prudential Financial
Revenues: $60 billion
Employees: 39,583
With operations in the U.S., Asia, Europe, and Latin America, Prudential Financial is one of the largest insurance companies in the world. It provides a variety of financial products and services, including life insurance, annuities, retirement-related services, mutual funds, and investment management. The company is the second-largest seller of individual life insurance and the second-largest overall provider of insurance in the U.S. It ranks No. 67 on the Fortune 500 list.
Merck
Revenues: $59.3 billion
Employees: 68,000
A multinational pharmaceutical company, Merck has developed medicines, vaccines, biologic therapies, and animal health products. Merck has grown steadily in recent years, thanks in large part to a string of blockbuster drugs and products. In 2020, the company had six products that each earned over $1 billion in revenue, including Keytruda, a cancer treatment drug, and Gardasil, an HPV vaccine. During the coronavirus pandemic, Merck teamed up with competitor Johnson & Johnson to help manufacture and distribute J&J's COVID-19 vaccine, a significant step in helping the country recover from the devastating impacts of the coronavirus pandemic. Merck is No. 69 on the Fortune 500 list.
Make Your Money Work Better for You
World Kinect Energy Services
Revenues: $59 billion
Employees: 5,214
World Kinect is a global energy, services, and commodities company–which provides fuel to planes, boats, and trucks–that has made impressive revenues. The company earned $36.8 billion in profit on $178.9 billion in revenue in 2019. Though profits dropped over subsequent years, it has since rebounded to a hearty $59 billion with a smaller number of employees than many of the companies on this list. 
Enterprise Products Partners
Revenues: $58.2 billion
Employees: 7,300
Enterprise Products Partners is another huge oil and gas outfit that provides a wide range of energy services. One of the nation's largest publicly traded partnerships, Enterprise Products Partners primarily provides energy gathering, transportation and storage services. It also has a marine transportation business that mainly operates in the U.S. Inland and Intercoastal Waterway systems. Its revenues have increased over $30 billion since GOBankingRates last reported on this in 2021, securing it the No. 72 spot on the Fortune 500 list.
AbbVie
Revenues: $58 billion
Employees: 50,000
AbbVie is a publicly traded research-driven biopharmaceutical company that began as a spinoff from Abbott Laboratories in 2013. In 2016, AbbVie acquired Stemcentrx for $5.8 billion as part of a campaign to bolster its oncology research division. This merger of Big Pharma giants brings together the maker of Humira with the maker of Botox, Juvederm and Coolsculpting. AbbVie was in the news quite a bit in 2020 after announcing it would acquire Allergan, an Irish drug manufacturer, for a whopping $63 billion. 
Plains GP Holdings
Revenues: $57.3 billion
Employees: 4,100
Plains GP is a holding company with a controlling general partner interest in another publicly traded master partnership, Plains All American Pipeline (PAA). PAA provides pipeline transportation, terminalling, storage and gathering services to the crude oil and natural gas industries. Its revenues have fluctuated over the last few years, particularly during the coronavirus-related shutdowns, and after pausing a joint venture between Plains and Phillips 66 to create Red Oak Pipeline–intended to transport crude oil from Cushing, Oklahoma, and the Permian Basin to key markets along the Texas Gulf Coast–due to economic slowing.
Make Your Money Work Better for You
Performance Food Group
Revenues: $47.2 billion
Employees: 34,825
Performance Food Group is Richmond, Virginia-based. food-distribution company that sells some 160,000 food and food-related products. It operates out of 83 distribution centers around the U.S. It ranked No. 91 on the Fortune 500 list.
PBF Energy
Revenues: $46.8 billion
Employees: 3,616
The supplier of transportation fuels owns and operates petroleum refineries in California, New Jersey, Delaware, Louisiana, and Ohio, this small company managed to produce not far from $50 billion in revenues. It ranked No. 92 on the Fortune 500 list.
Bristol-Meyers Squibb
Revenues: $46.2 billion
Employees: 34,300
Bristol-Myers Squibb is one of the world's largest pharmaceutical companies today, though it came to be as a result of a 1989 merger. It manufactures prescription medicines for the treatment of cancer, diabetes, cardiovascular disease, and psychiatric disorders. In 2021, the company took part in the Accelerating COVID-19 Therapeutic Interventions and Vaccines (ACTIV) initiative, a collaboration with the National Institutes of Health, whose goal was to develop a national strategy for a coordinated COVID-19 research response. As part of the initiative, Bristol-Myers Squibb donated several of its products to trials aimed at assessing potential treatments for patients with COVID-19.
Nucor
Revenues: $41.5 billion
Employees: 31,400
This manufacturer of steel and steel products is headquartered in Charlotte, N.C. With revenues of more than $41.5 billion, it's no wonder Nucor made No. 102 on the Fortune 500 list.
TIAA
Revenues: $37.1 billion
Employees: 22,300
The Teachers Insurance and Annuity Association of America is the leading provider of financial services and insurance for employees in academia, medicine, research, and government. It was launched in 1918 by the Carnegie Foundation for the Advancement of Teaching to "help teachers retire with dignity."
TIAA made history when in March 2021, Thasunda Brown Duckett succeeded retiring chief Roger W. Ferguson Jr., rendering the company the first of the Fortune 500 to be led by two Black CEOs in a row. In May, TIAA announced its commitment to achieving net-zero carbon emissions in its General Account by 2050. It is No. 109 on the Fortune 500 list.
Make Your Money Work Better for You
Arrow Electronics
Revenues: $37.1 billion
Employees: 22,300
Arrow Electronics is a distributor of computer products and electronic components. Since its products are sold exclusively to original equipment manufacturers and commercial customers, most retail consumers are not familiar with the company. However, many consumers unknowingly use Arrow's products, as they are used by well-known brands such as Nvidia, Intel, Panasonic and Texas Instruments.
Occidental Petroleum
Revenues: $37.1 billion
Employees: 11,973
Occidental Petroleum is an oil and gas exploration and production company that is headquartered in Houston, Texas. Though it has earned the lowest revenues on this list, it's still a contender, ranking at No. 110 on the Fortune 500 list.
More From GOBankingRates
John Csiszar contributed to the reporting for this article. 
Methodology: To find Huge Companies That You've Never Heard of Before, GOBankingRates used Fortune.com's Fortune 500 companies list and picked out the top companies we considered unfamiliar to the average consumer. For each company highlighted, GOBankingRates found; [1] Revenue, [2] Number of Employees, [3] Relevant Industry, [4] Headquarters location, and [5] brief description of the company all sourced from Fortune.com's Fortune 500 Companies. All data is up-to-date as-of July 17th, 2023.
Photos are for illustrative purposes only. As a result, some of the images may not reflect the actual companies listed in this article.