Companies That Performed Exceptionally Well in 2020

7 min Read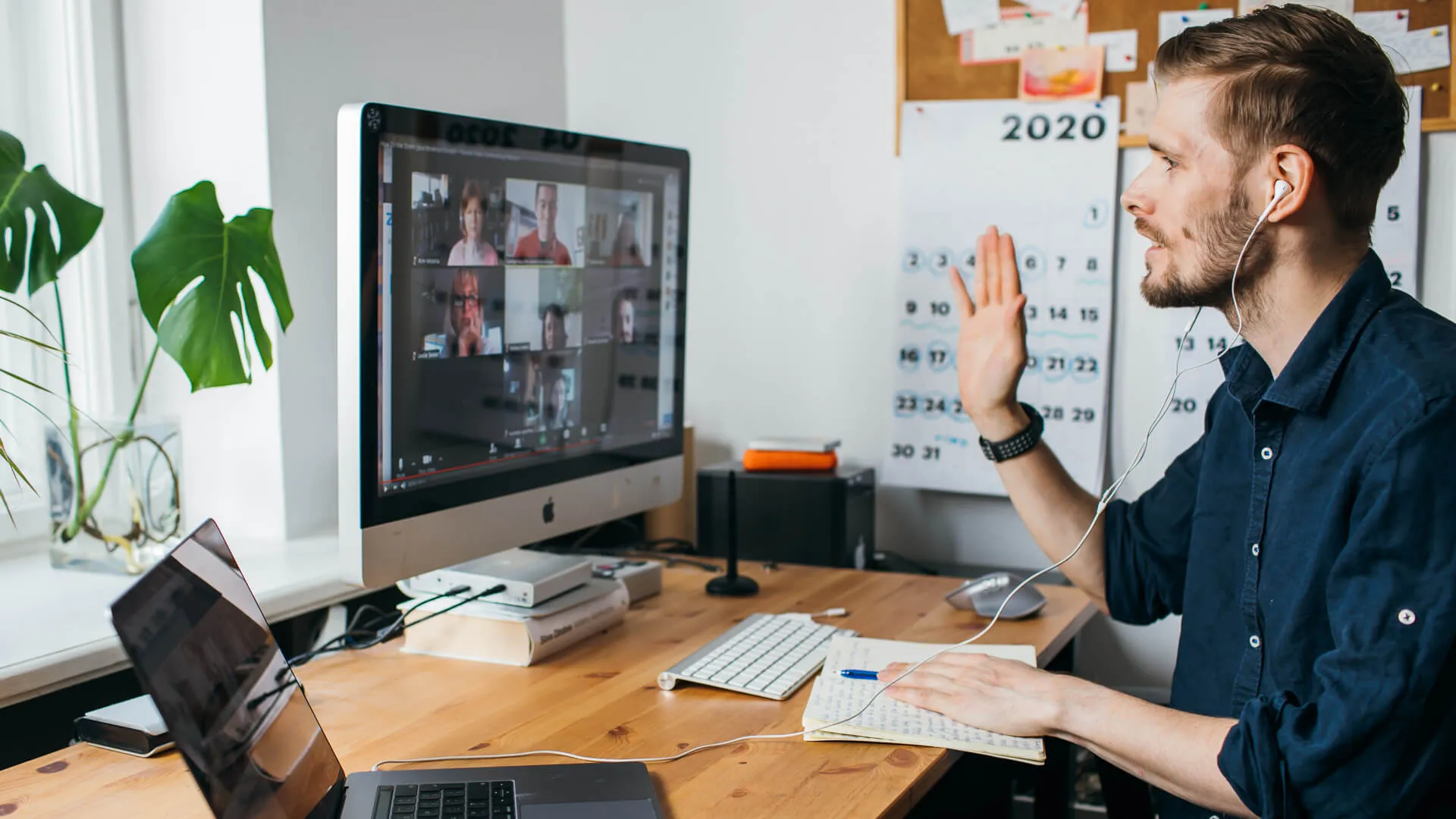 Make Your Money Work Better for You
Amazon
With many consumers unable or unwilling to shop in person for their everyday needs, Amazon received a big boost in sales. At the beginning of the first U.S. lockdowns in mid-March, Amazon shares were just under $1,700; by the end of June, prices had surged by nearly $1,000, Forbes reported.
Overall, Amazon's revenue increased 37.4% this year to a record $96.15 billion, Digital Commerce 360 reported.
Read: 23 Secret Ways To Save Money on Amazon
Apple
With more people working and learning from home, sales of laptops and iPads received a big boost. As of the fiscal third quarter, Apple's revenue was up 11% year over year, CNBC reported, and iPhone 12 sales could provide an additional boost. Apple's share price is up nearly 66% since the start of the year.
Other Successful Companies: Stocks To Keep In Your Portfolio for the Next 30 Years
DoorDash
DoorDash dominates the food delivery space, commanding 51% of all monthly delivery app sales as of October, according to Second Measure. With the lion's share of the market and demand for food delivery booming amid the coronavirus pandemic, DoorDash thrived in 2020. During the first nine months of the year, the app's order volume rose to $16.5 billion — up from $5.5 billion a year earlier, CNBC reported. Revenues increased 214% in the second quarter and 268% in the third quarter compared to the same time periods in 2019.
DoorDash concluded its best year ever with an IPO on Dec. 9. Shares were priced at $102, valuing the company at $32.4 billion.
Related: IPOs We're Actually Excited About
Facebook
As friends and family stayed physically distanced this year, many relied on social media to stay connected. By the end of June, Facebook had 2.7 billion monthly active users — a 12% increase from the prior year, CNN reported. If you add in users of other Facebook-owned apps, including Instagram and WhatsApp, the company topped 3 billion users for the first time ever this year.
The surge of users has been good news for Facebook's bottom line. According to the company's latest quarterly report, revenue is up 22% compared to the same period in 2019.
2020 in Review: The Year for Mark Zuckerberg
Make Your Money Work Better for You
Grubhub
Grubhub benefited from stay-at-home orders and restaurant closures throughout the year. During the second quarter, the app's daily average food orders rose 32% compared to the previous year, and during the third quarter, orders were up 46%, Restaurant Business reported. As of Grubhub's third-quarter financial report, gross food sales were up 68% year over year and revenues had risen 53% to $494 million.
The Year of Delivery: Companies That Surged in 2020
Home Depot
With people spending more time at home, many decided to finally tackle home improvement projects they may have been putting off. Home Depot has benefited from this DIY boom, with overall sales up 26% in the third quarter of 2020 and digital sales up 80% year over year, CNBC reported. As of November, Home Depot shares were up 23% for the year.
Check Out: 26 Home Makeover Ideas That Each Cost Less Than $500
Microsoft
The coronavirus pandemic has fueled demand for cloud-computing services, video gaming and computers, all of which has been good news for Microsoft. The company closed a record fiscal year in July with $143 billion in revenue — up 14% — and a $44.3 billion net profit, the Puget Sound Business Journal reported. And Microsoft has continued to successfully ride out the pandemic wave. As of October, revenue from Azure, the company's cloud-computing service, had increased 48% from the previous year, The Wall Street Journal reported.
Ones That Struggled: Industries Set To Bounce Back in 2021
Make Your Money Work Better for You
Netflix
It may have seemed like everyone was watching "Tiger King" at the beginning of the pandemic — and that's because millions of people actually were. With entertainment venues closed and people spending more time at home, Americans turned to Netflix to pass the time.
Netflix added 26 million subscribers during the first half of the year, leading its revenue and market value to soar. As of October, Netflix shares were up 60% for the year and its market cap had increased nearly $100 billion to $235 billion, Forbes reported.
2020 in Review: The Year in Pandemic Activities
Target
Although many retailers have been struggling amid the pandemic, Target is thriving. Target share prices have increased by 34% since the start of the year as online sales have skyrocketed — online sales increased by 155% during the summer and early fall compared to a year ago, The Motley Fool reported. But its in-store sales have also been strong. As people made trips to Target to stock up on essentials, they may have also thrown clothes and home goods into their carts as the big-box store is now the top apparel, accessories and home goods retailer.
The Motley Fool also credits Target's ability to seamlessly fulfill online orders as a big part of its success. Its physical stores double as fulfillment centers — orders can easily be picked up from stores by consumers or third-party services like Shipt.
Read More: 19 Money-Saving Secrets Target Doesn't Want You To Know
Tesla
Even though people have been spending less time on the roads amid the pandemic, that apparently hasn't stopped them from buying Teslas. During the third quarter, Tesla made $8.7 billion in revenue and $311 million in profits — more than double what it made during the same period last year, BBC News reported. As of October, Tesla stock had more than quadrupled in value since the start of the year.
2020 in Review: The Year for Elon Musk
Make Your Money Work Better for You
Uber Eats
Although Uber's core ride-share business has been suffering amid the pandemic, its food delivery arm — Uber Eats — has had a huge year. Uber Eats' third-quarter revenue was up 190% year over year, CNBC reported. The company also acquired the meal delivery app Postmates in July.
2020 in Review: The Year for Small Businesses Across the US
Walmart
During the beginning of the pandemic, Americans flocked to Walmart and Walmart.com to stock up on essentials like toilet paper and cleaning supplies — and they continued shopping there even after the initial rush. Walmart doubled its e-commerce sales during the second quarter of the year and benefited from an increase in demand for groceries, home goods and sporting goods, The New York Times reported.
Find Out: 25 Best and Worst Deals at Walmart
Zoom
As the pandemic forced office employees to work remotely, many companies turned to Zoom to stay connected. It also became a social platform utilized for digital happy hours, family dinners and even weddings. As of December 2019, the maximum number of daily meeting participants conducted on Zoom was approximately 10 million; by the end of March, Zoom reached more than 200 million daily meeting participants, the company stated in a blog post.
As of September, Zoom's stock prices had risen 569% for the year, bringing its market cap to $129 billion — more than veteran tech company IBM, CNBC reported.
More From GOBankingRates
About the Author