Walmart Now Pays You to Go to College, and 30 More Top Company Perks
College for $1 a day, "baby cash," naps on the job and more.
Syda Productions / Shutterstock.com
Walmart: College Education for $1 a Day
Walmart and Sam's Club employees can take advantage of the big-box stores' education benefit, which allows them to enroll in an associate's or bachelor's degree program for a cost of just $1 a day, the company announced on May 30. Walmart will subsidize all other costs, including tuition, books and other fees, eliminating the need for employees to take out student loans. 
Degrees will be offered through the University of Florida, Brandman University and Bellevue University, and employees can receive a degree in business or supply chain management.
More Joining: Get Your College Degree While You Drive -- Uber Is Paying
2/31
Giuseppe Cammino / Shutterstock.com
Riot Games: Gaming Stipend and Arcade
Riot Games, the company behind the hit video game "League of Legends," offers employees an on-site cafe and arcade. Through its Riot Play Fund, the company also offers employees $25 a month to spend on games.
Become a CEO: The Most Outrageous CEO Salaries and Perks
3/31
Maridav / Shutterstock.com
4/31
Olga Danylenko / Shutterstock.com
REI: Paid Time Outside
Yes, you read that right. REI, the outdoor recreational retailer, rewards employees with two paid "Yay Days" each year that can be used for outdoor play. The intent is to get employees to connect with the outdoors or work on an outdoor stewardship project to build knowledge to assist customers.
5/31
Kzenon / Shutterstock.com
Google: Death Benefit of 10 Years' Pay
Google offers a rare perk: death benefits. If a Googler dies while employed at Google, the surviving spouse or domestic partner will earn 50 percent of the employee's salary for 10 years. Check out these other interesting facts about Google.
6/31
goodluz / Shutterstock.com
Zappos: Napping Pods
Zappos encourages napping on the job. The online retailer offers a nap room with sleeping pods at its Las Vegas campus. Other cool perks include a yoga studio, employee concierge and a green-space backyard.
7/31
Bohbeh / Shutterstock.com
Facebook: Baby Cash
If there's one thing you learn when you have a baby, it's just how expensive starting a family can be. That's why Facebook offers baby cash to help supplement newborn expenses.
8/31
Olesia Bilkei / Shutterstock.com
Netflix: Unlimited Maternity and Paternity Leave
Life after the birth of a child takes a lot of adjusting. That's why Netflix allows new parents to take off as much time as they need during the first year after a child's birth or adoption.
Want to Work at Netflix? 15 Secrets of Getting Your Dream Job
9/31
Kaspars Grinvalds / Shutterstock.com
Zillow: Fitness Trackers and Treadmill Desks
At Zillow, each employee gets a free Fitbit. It's all part of the company's commitment to helping employees get and stay healthy. The company also offers treadmill desks you can reserve for those days when you want to get moving but still have work to do.
10/31
EpicStockMedia / Shutterstock.com
11/31
Kzenon / Shutterstock.com
SC Johnson: Concierge Service
SC Johnson offers concierge services to support employees' work-life balance. Whether you need packages sent, groceries picked up or car insurance quotes, the concierge can help knock out errands.
12/31
VectorLifestylepic / Shutterstock.com
Clif Bar: Personal Training
If you're a health food nut or outdoor enthusiast, chances are you've had a Clif Bar. The maker of the organic energy bar offers its employees access to personal trainers, massage therapists, a chiropractor and an acupuncturist. Nutritional counselors and life coaches at Clif Bar also help you get into physical and mental shape.
13/31
Lukas Gojda / Shutterstock.com
Burton: Free Ski Passes, Lessons and Gear
Burton, which sells snowboards and attire, offers free season passes and discounted lift tickets. Employees also get free snowboarding lessons and demo gear.
14/31
filumx / Shutterstock.com
Bark & Co.: Bring Your Dog to Work
You don't have to leave your four-legged companion at home any longer. Bark & Co. allows employees to bring their dogs to work. The company is the maker of BarkBox, a monthly subscription service for dog toys and treats, so it's a fitting benefit.
15/31
nd3000 / Shutterstock.com
Yahoo: 24/7 Cafeteria With Free Snacks and Food Coupons
Yahoo wants its employees powered up, and food is the way to fuel. While on the job, employees enjoy free snacks, monthly food coupons and a cafeteria that's available all day, every day.
16/31
Syda Productions / Shutterstock.com
Verizon: On-Site Gyms
Many companies are adding health and fitness to the daily grind -- including Verizon. The company offers on-site fitness centers across the country, plus discounts at other local gyms.
17/31
SGM / Shutterstock.com
Twilio: Free Kindle and Cash for Books
At Twilio, a cloud communications company based in San Francisco, employees can earn some great perks for building and presenting an app: a Twilio track jacket, a Kindle and $30 a month for books.
18/31
racorn / Shutterstock.com
Asana: Professional Coaching
At the software company Asana, employees have access to executive coaches they can meet with to work on professional and personal development. In addition to coaching, Asana also offers other cool employee perks, like three free daily meals and in-house yoga.
19/31
enchanted_fairy / Shutterstock.com
Disney: Free Theme Park Admission
You might just find some of the happiest employees on Earth working at Disney. The company offers free theme park admission and merchandise discounts at Disney-owned stores. This, plus other perks like on-site child care and tuition reimbursement, makes for one happy workplace.
20/31
Ditty_about_summer / Shutterstock.com
Epic Systems: Monthlong Paid Sabbatical
At Epic Systems, a healthcare software company, employees earn a monthlong paid sabbatical every five years. If you visit a new country, the company will even help cover your flight and hotel stay.
Give It a Try: Why Taking a Sabbatical Can Actually Save Your Career
21/31
Roman Seliutin / Shutterstock.com
World Wildlife Fund: Free Shuttle Service
The nonprofit World Wildlife Fund offers employees at its Washington, D.C., headquarters a free shuttle service during peak hours to and from two major metro stations.
22/31
matimix / Shutterstock.com
Bain & Company: Global Employee Soccer Tournaments
One of the annual traditions of the management consulting firm Bain & Company is its Bain World Cup soccer tournament, which brings together 1,200 of its employees from its worldwide locations to play during a three-day competition. Past locations for the tournament have included Frankfurt, Dallas and Amsterdam.
23/31
Rawpixel / Shutterstock.com
Starbucks: Full College Tuition Coverage
This is just one of the many on-the-job perks at Starbucks. The coffee retailer has partnered with Arizona State University to provide full tuition coverage for all full- and part-time benefits-eligible employees who want to pursue an online bachelor's degree. In addition, the coffee giant provides coaching and tutoring.
24/31
Divya Thakur / Flickr.com
In-N-Out Burger: Free Burgers and Fries
Employees at the popular fast food chain In-N-Out Burger can enjoy a burger and an order of fries on the house during every shift they work. The company also hosts a number of events for its employees, including summer picnics, holiday parties and athletic tournaments.
25/31
TippaPatt / Shutterstock.com
Gap Inc.: Telemedicine Access
Gap Inc. is making it easier for its employees to gain access to doctors and other medical professionals. The apparel brand offers discounted access to video doctor visits through the Amwell platform, available on computers and mobile devices.
26/31
TaTae THAILAND / Shutterstock.com
Microsoft: Free On-Campus Health Screenings and Flu Shots
Microsoft has a Living Well Health Center on its Seattle campus to make it easy for its employees to have access to health screenings and flu shots -- free of charge. The company also offers physician house calls, a 24/7 health line, paid gym memberships and sports equipment rentals. It's this dedication to employee well-being that sets Microsoft apart as one of the best places to work.
27/31
Kamil Macniak / Shutterstock.com
Genentech: On-Site Haircuts
Biotechnology company Genentech provides almost everything their employees need right at work. That includes on-site car washes, bicycle repairs, haircuts and spa services.
28/31
Syda Productions / Shutterstock.com
Timberland: Paid Time Off to Volunteer
Timberland encourages its employees to give back to the community, which is why the boot and apparel company offers up to 40 hours of paid time off for volunteer work.
29/31
Monkey Business Images / Shutterstock.com
LinkedIn: Two Companywide Full Weeks Off
In addition to discretionary time and vacation time, LinkedIn has 17 days of holidays built into its annual schedule, including a full week off for the Fourth of July and another full week off at the end of the year. LinkedIn Vice President Nina McQueen explained to Business Insider that the company wanted to enact total shutdowns so employees would not feel pressure to work during their vacation time.
LinkedIn Made the List: 20 Companies With the Happiest Employees
30/31
ESB Professional / Shutterstock.com
Pinterest: Wine Clubs and Mixology Workshops
Employees at Pinterest are encouraged to learn new skills though company-hosted make-a-thons and workshops on topics ranging from beekeeping to mixology. The company also has happy hours, game nights and wine clubs. In addition, Pinterest offers wellness benefits, including yoga classes, meals, group runs and on-site massages.
31/31
A and N photography / Shutterstock.com
Whole Foods: Store Discounts
Employees at Whole Foods can save serious cash on their grocery bills. The grocery chain offers its employees at least 20 percent off in stores, as well as low health insurance premiums and service-hour grants.
Up Next: Beyond the Paycheck -- 15 Things Your Employer Owes You
Gabrielle Olya contributed to the reporting for this article.
About the Author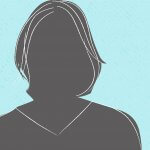 Lia Sestric is a Pittsburgh native and graduate from E.W. Scripps School of Journalism at Ohio University. Her bachelor's degree is in Broadcast News. She has written and produced television news stories in the Los Angeles area and Charleston, S.C. In 2012, Lia began to freelance write on the side about higher education and careers for Yahoo! Finance. Lia is now based in the Washington, D.C. area and continues to work on national and local writing contracts. Her work frequently appears on 
major sites like Yahoo, The Huffington Post, MSN, Entrepreneur, Business Insider, USA Today, in addition to GOBankingRates. 
You can follow her on Twitter @liasestric and Facebook @LSHWrites. Lia can be reached by email lia.sestric@gmail.com.