Disney Creates Magic, Airbnb Soars – Plus 3 More Stocks to Watch Today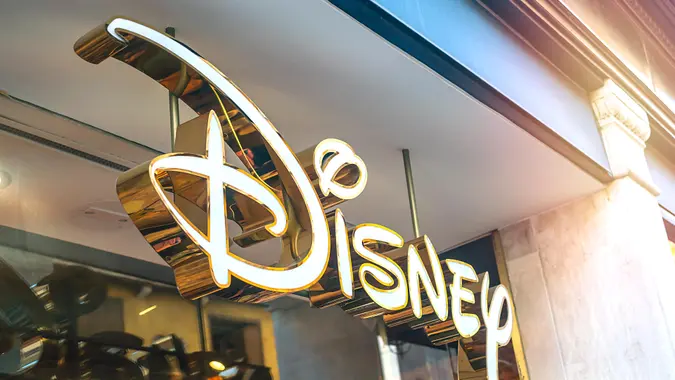 Bonsales / Shutterstock.com
The Dow and the S&P 500 started climbing after hours amidst optimistic news. A Food and Drug Administration advisory committee recommended emergency use authorization for the Pfizer (NYSE: PFE) and BioNTech (NASDAQ: BNTX) COVID-19 vaccine.
Before the announcement, the Dow closed 0.24% lower and the S&P had dipped by 0.13% for the day. Nasdaq, on the other hand, was up 0.54%, which has been typical for the tech-heavy composite of late.
Will the market continue its climb when it opens today?
See: IBM Reveals Cyber Criminals Targeting COVID Vaccine Supply ChainExplore: Should You Invest in Vaccine Stocks Right Now?
Disney magic strikes.
"The Child," aka Baby Yoda or Grogu, apparently does more than lift the spirits of Star Wars fans everywhere. Walt Disney Company (NYSE: DIS) stock rose to an all-time high Thursday after the media giant announced 86.8 million subscribers on the Disney+ platform. New content for the streaming service in 2021 and beyond includes deeper dives into the Star Wars universe, Marvel Studios specials and series based on beloved Pixar characters. The stock continued to soar like the Millennium Falcon after hours.
No surprises here as Airbnb IPO pops.
The highly anticipated Airbnb IPO (NASDAQ: ABNB) did even better than many expected, closing the day at $144.71 after an IPO priced at $68 per share. The company now has a valuation of $100 billion. Since the company's success hinges heavily on interstate travel and successfully reopening the U.S., yesterday's COVID-19 vaccine approval news can only bode well for the online home rental company.
See: How To Budget and Plan for a Vacation in 2021Explore: Rise in COVID-19 Delivers Another Hit to Struggling Travel Industry
Nio — yes or no?
As a California-based electric vehicle manufacturer has been making headlines lately, Chinese EV company Nio (NYSE: NIO) has struggled. It seemed to pull itself out of a pothole Thursday, closing the day up 2.75%. But in an after-hours announcement, the EV company disclosed it is offering 60 million American depositary shares, which will dilute the positions of existing shareholders.
Make Your Money Work for You
Is it reason to worry? Possibly not, if the company puts the money into autonomous driver research & development, as stated in a press release issued by the company. The race to produce safe and affordable, fully self-driving vehicles continues.
See: Gov. Newsom Wants To Ban Gas Cars by 2035 — The True Cost of Going ElectricExplore: 13 Cars That Are Bad News for Tesla
Keep an eye on Twilio.
Experts at Investor's Business Daily are touting Twilio  (NYSE: TWLO), the cloud communications platform, as a stock to watch as it hovers near a buy point. The stock reached $312.54 two days ago and popped to $334.51 at market close Thursday but started trending downward after hours.
Providing integrated communications across voice, text, chat, video and email, the company delivers a needed service in the era of work-at-home employment. With management projecting 30% annual organic revenue growth over the next four years, this could be one to hold.
More From GOBankingRates