4 Things to Watch in the Markets Tuesday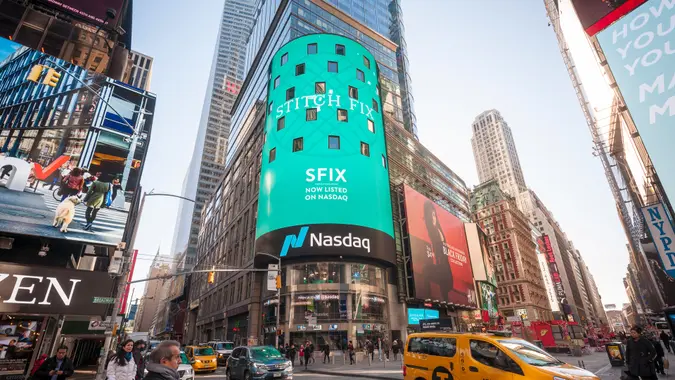 rblfmr / Shutterstock.com
After hitting record highs with market openings on Monday, both the Dow and S&P 500 fell by the end of the day: 0.49% for the Dow and 0.19% for the S&P. The Nasdaq, on the other hand, was up 0.45% by Monday's close. What will today's markets bring?
As it's been for the past few weeks, futures will depend on COVID-19 vaccine developments, advances in stimulus package legislation in Congress and other signs driving overall consumer optimism.
Here are four areas to watch as Tuesday progresses.
1. Pharmaceutical stocks are rising — but not only the ones you might think.
Pundits have varying opinions on whether or not it's too late to invest in Pfizer (NYSE: PFE), BioNTech (NASDAQ: BNTX) or Moderna (NASDAQ: MRNA). The three stocks continued to rise at market close, up 2.23%, 4.75% and 4.59%, respectively.
On the Horizon: Should You Invest in Vaccine Stocks Right Now?
But Sorrento Therapeutics (NASDAQ: SRNE) could be the one to watch. The company continues work on not just a vaccine, but fast, saliva-based antibody testing and two different COVID-19 treatments. Although any pharmaceutical stock carries inherent risks, Sorrento's multiple pipelines to success could make it a desirable bet for investors with high risk tolerance.
2. Stitch Fix closed high on Monday.
Stitch Fix (NASDAQ: SFIX), an online personal styling service that uses artificial intelligence to select and ship clothing items to customers, closed at $35.83 on Monday, up 0.76% from the morning. It continued to skyrocket to $48.50 in after-hours trading. Keep an eye on this online clothier following the announcement of former Amazon exec Dan Jedda as the company's new chief financial officer and a report of $9.5 million in first-quarter earnings.
Make Your Money Work for You
Explore: 10 Fastest-Growing Industries To Invest in This Year
3. Tech stocks drove Nasdaq's rally Monday… but will it continue?
The Nasdaq Composite continued to rise after hours, after gaining 55.71 points Monday. Apple (NASDAQ: AAPL) and Facebook (NASDAQ: FB) continued to look bullish on Monday, aiming to reach their record highs of the summer. Experts at Motley Fool believe the performance of these stocks could reveal whether the current bull market is just a bounce back from the height of the pandemic or if the market will continue to rise.
Find Out: Apple's Net Worth — How Much Is Apple Worth Right Now?
4. SPAC supports payments platform.
Special purpose acquisition company Foley Trasimene Acquisition Corp. II (NASDAQ: BFT) has announced a merger with Paysafe Group Holdings Ltd., a payments platform worth about $9 billion, including debt, Reuters reports. Paysafe will trade on the NYSE under the ticker "PSFE." Watch to see how the company's strong growth potential pans out.
More From GOBankingRates