Running Disneyland for Just One Day Costs an Insane Amount of Money (Especially During a Pandemic)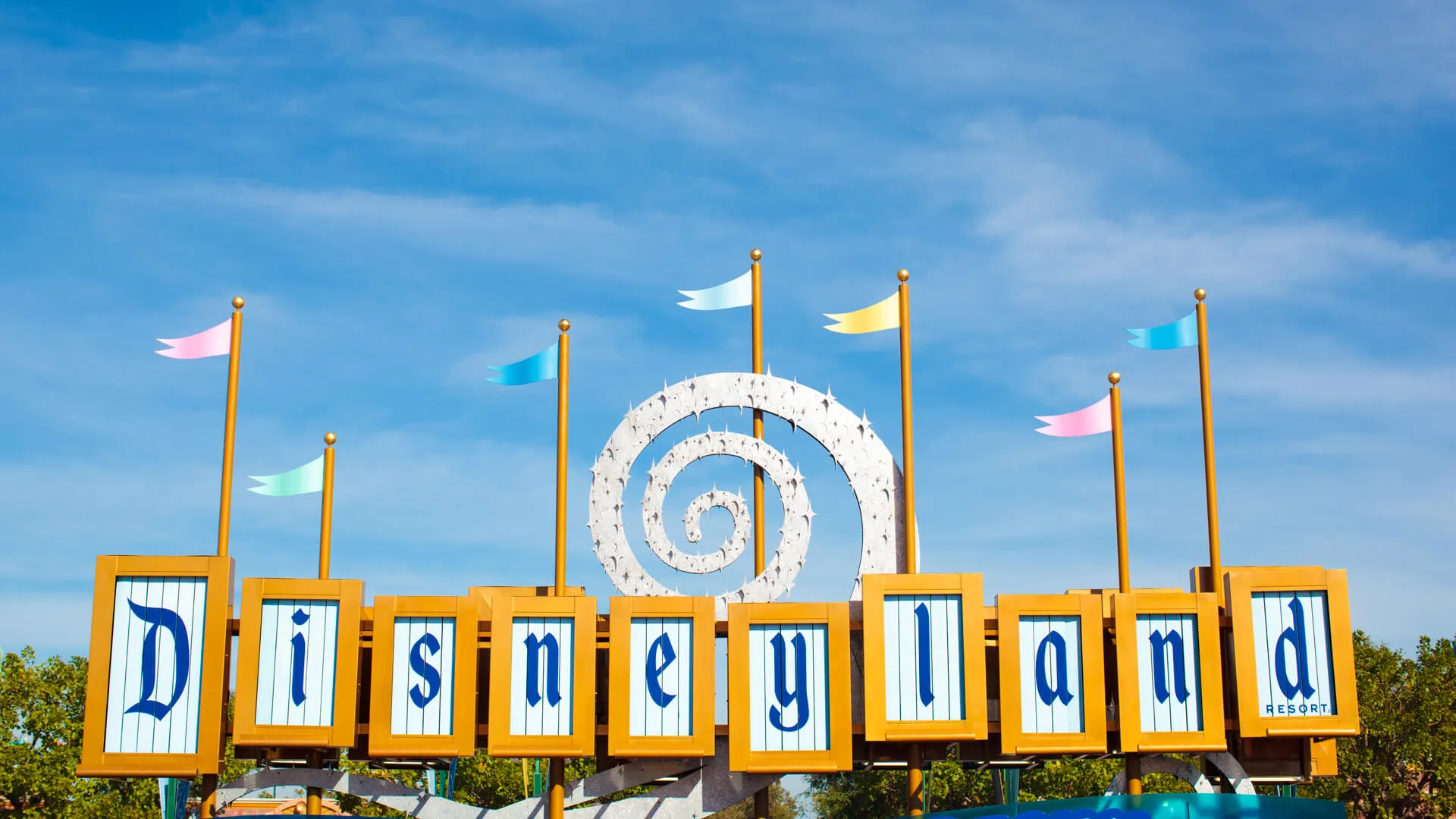 Disneyland Resort temporarily shut its gates in March due to the coronavirus outbreak and has yet to properly reopen. The Anaheim, California, park includes both Disneyland — which typically sees 18 million visitors a year — and California Adventure, which saw nearly 10 million visitors in 2019. Both have been shut down for more than half a year, with Disney executives and California state legislators pleading with Gov. Gavin Newsom to issue reopening guidelines. 
As the months stretch on, the question of how exactly Disney can afford to keep Disneyland in operation without making a profit looms large, especially with all of Disney's controversies. While Disney has a lot more than the Disneyland Resort to bring in tons of money, theme parks and resorts are a substantial piece of its earnings pie: In fourth-quarter earnings in 2019, Disney's revenue for parks and resorts came in at $6.7 billion — more than its media networks, which brought in $6.5 billion, and significantly more than studio entertainment and direct-to-consumer earnings, which were $3.3 billion and $3.4 billion, respectively. According to Statista, parks and resorts accounted for $26.23 billion of Disney's total revenue in 2019.
2020's numbers for park revenue will surely look a lot different, and just how the park will look when it does reopen is yet to be seen, but the fact remains: Disneyland may make a killing when it's open, but it also costs an insane amount of money to run. Discover Disney's money secrets and how much it really costs to keep the whole thing going.
Last updated: Oct. 6, 2020
Estimated Disneyland Daily Operating Cost: $5.49 Million
Disney owns and operates several resort properties, including the Walt Disney World Resort in Florida; the Disneyland Resort in California; Disneyland Paris; the Disney Cruise Line; the Disney Vacation Club; Adventures by Disney; and Aulani, a Disney Resort & Spa in Hawaii. The company also has ownership interest in Hong Kong Disneyland Resort and Shanghai Disney Resort, as well as National Geographic Expeditions.
Operating all of Disney's parks and resorts cost $14.015 billion in 2019, according to the company's annual report. If the cost to operate was split evenly per park, that would amount to around $5.49 million per park per day. Operating costs for each park include employee pay, landscaping, ride maintenance, park cleaning and more.
Rising Costs: How Much It Cost to Go to Disney the Year You Were Born
Make Your Money Work Better for You
Expense No. 1: Employee Pay
In late September, Disney said that it would lay off 28,000 furloughed workers in both its California and Florida parks, CBS reported. This could mean that the company, which employed a total of 223,000 people as of fall 2019 according to its annual report, now stands at under 200,000 employees. Some 23,000 of Disney's workforce were "cast members" — working at Disneyland alone, with about 3,000 to 6,000 working each day depending on seasonal need, according to Tom Nikl, author of DisneyDorkTom.com. Cast member jobs include attraction hosts and operators, cashiers, character performers, vacation planners, food service workers, guest relations workers, security officers, technicians, photographers, parade performers and parking attendants. Although they aren't always making tons of money, it does cost to employ all those people.
Estimated Cost of Employee Pay Per Day: $16.92 Million
Operating labor costs for all seven of its parks exceeded $6.174 billion in 2019, according to the Disney report. Many cast members are paid hourly, clearing an average of $11 an hour according to Glassdoor — though in California, $15 became the starting minimum wage for Disneyland employees in 2019, and was due to bump up to $15.45 this past June when Disneyland was shut down.  Technicians earned double, reporting they making $30 per hour. Resort manager salaries at Disney Parks can range from $66,996 to $72,215, while the average salary for a Disneyland Resort mechanical engineer in California was $94,982.
Expense No. 2: Landscaping
The Disneyland Resort sprawls across 510 acres of land in Anaheim, California. The hundreds of acres of property are landscaped by Disneyland's horticulture team, which consists of around 200 cast members. These employees work in landscape design, installation and maintenance, arboriculture, landscape irrigation, landscape design, integrated pest management and project management, according to the Disney Parks blog.
Each acre always appears to be perfectly maintained to ensure those enjoying Disneyland vacations have a truly magical experience. But how much do all those stunning landscapes cost to maintain?
Make Your Money Work Better for You
Estimated Cost of Landscaping Per Day: $1.69 Million
Based on the number of acres and Disney's location, it costs around $1.69 million to maintain Disney's landscaping, according to Homewyse's Lawn Maintenance Calculator; although it's likely a lot less due to the large parking lot and other areas that don't need the same level of care. The horticulture team works every single day to make sure the flowers and landscapes look fresh, from the flowers in hanging pots along Main Street to the Mickey Mouse face made of flowers that greets guests as they enter the park.
Expense No. 3: Roller Coaster Maintenance
Disneyland has 55 rides and attractions, while California Adventure touts 37. There are 12 roller coasters between the two, including Space Mountain and Big Thunder Mountain Railroad, along with the Incredicoaster. Coasters are inspected daily, and the inspection process is extremely thorough and lengthy, according to the site Coaster101.
First, the tracks are inspected. Any obstructions that might have fallen onto the tracks are removed, and the tracks are visually inspected to ensure that there are no cracks and that everything looks safe. The lift hill gets its own thorough inspection to make sure all the various mechanisms that pull the car up the tracks are working properly. Then the vehicles are inspected to make sure restraints are working properly and that all the parts are intact.
Before the ride is opened for the day, it must run through a certain number of cycles to ensure it's working properly. In addition to the daily checks, roller coaster parts have to be repaired and replaced frequently.
Estimated Cost of Roller Coaster Maintenance Per Day: $11,520
Roller coasters can cost over $20 million to build, according to Fast Company, and they continue incurring costs to keep them in good working order. The main expense is the personnel required to maintain the roller coasters, and the number of technicians involved per coaster depends on its size and complexity. The personnel required for a single coaster could include a mechanical technician, a carpenter, an electrical technician and a fiberglass specialist, according to Coaster101.
If there are four technicians per each Disneyland Resort coaster per day, that's 48 employees working on these rides alone, and a technician at Disneyland earns about $30 per hour, according to Glassdoor. And that's all before the other daily costs kick in, including grease, oil, brake fluids, cleaning supplies and electricity to run the coasters.
Make Your Money Work Better for You
Expense No. 4: Park Cleaning
Keeping Disneyland clean is no small task. A crew of 600 custodians, painters, gardeners and decorators work overnight while the park is closed to make sure that everything is restored to pristine conditions, the Los Angeles Times reported. The night crew's duties include plucking weeds, scraping chewing gum off sidewalks, repainting handrails where paint has chipped, repairing umbrellas that shade the outdoor dining tables and diving below the surface on water rides to pick up trash.
Estimated Cost of Park Cleaning Per Day: $67,776
Disneyland spends most of its upkeep budget on the night shift, the Los Angeles Times reported. A Disneyland Resort custodial worker typically makes $14.12 per hour, according Indeed. Additional surprising costs related to cleaning include the costs of supplies: enough to clean all 41 of its restrooms.
Expense No. 5: Fireworks Display
Disneyland puts on a 16-minute fireworks show nightly. The theme of the spectacle depends on the time of year and occasion, but one of its most famous shows is "Remember… Dreams Come True" — a tribute to timeless Disney stories and characters, including Tinker Bell.
Estimated Cost of Fireworks Display Per Day: $50,000
The fireworks show is one of the most memorable parts of a visit to Disneyland, but it costs the park a lot to put it on each night. The daily cost of the fireworks display is about $50,000, according to former Disney employee Ben Suarez.
Expense No. 6: Hotel Operating Costs
The Disneyland Resort is home to three hotels and vacation club facilities with approximately 2,400 rooms and 50 Disneyland vacation club units. The costs of operating a hotel include labor, cleaning supplies, amenities, laundry, utilities and refurbishments, as well as reservation fees, marketing royalties and commission paid to third parties. The costs to operate a hotel vary, but budget lodgings are much cheaper to run than world-class resorts. The three Disneyland hotels — Disney's Grand Californian Hotel & Spa, Disneyland Hotel and Disney's Paradise Pier Hotel — are all 3.5- to 4.5-star hotels, so their operating costs are likely on the higher end.
Make Your Money Work Better for You
Estimated Cost of Hotel Operating Costs Per Day: $147,000
The cost to operate a hotel ranges from $12 per room per night for a budget hotel to over $75 per room per night for a premium hotel, Lodging Magazine reported. Since the Disneyland hotels are at about a 4-star level, operating costs are likely around $60 per room per night. With 2,450 rooms to service, that would mean if the hotels were always at capacity, it would cost $147,000 per day to operate them.
Expense No. 7: Material Costs
There are also a lot of material items needed to run Disneyland. These include costumes for the cast members, food and beverages for all the restaurants and dining carts, apparel and gifts to stock the carts and shops, and other costs such as utilities, water, flowers and other decorative items. Although Disney no doubt makes a large profit margin on food, beverage, apparel and gift sales, the company still has to pay to keep these items in stock.
Estimated Cost of Material Costs Per Day: $356,200
Disneyland likely spends about 5% to 8% of its daily operating costs to cover the costs of materials, according to business strategist Al Jones. If the daily operating cost for Disneyland is $5.48 million, that would mean about $356,200 goes toward buying materials such as Dole Whip ingredients and Mickey Mouse ear headbands.
More From GOBankingRates
Nicole Spector contributed to the reporting of this article.