How One Man Turned an Idea for Soundwave Tattoos Into a Business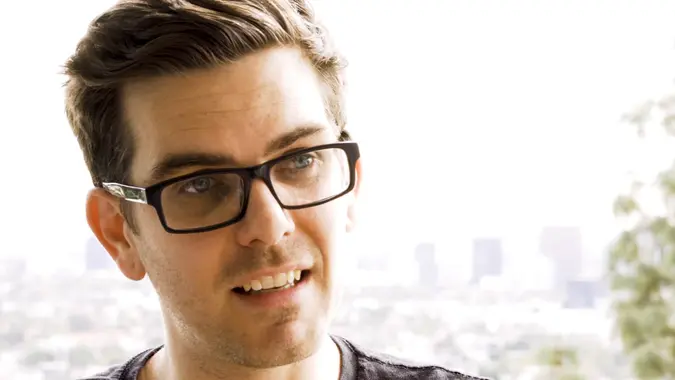 ©GOBankingRates
Nate Siggard had a one-of-a-kind idea: to create an app that could play back tattoos in the shape of soundwaves, so that people could carry audio messages from loved ones and their favorite songs with them forever. However, an idea is just an idea without the right plan of action — and, of course, the money to back it up.
Throughout the process of finding financial backing and launching a business and an app, Siggard's main priority was to stay true to his company's mission: to create a lasting, emotional experience for his clients.
Read his story, and get inspired to launch your own business.
From Tech Startups to Tattoo Shops
Before he began creating tattoo art, Siggard built apps for different companies and startups throughout his late teens and early 20s. However, he said the work wasn't fulfilling.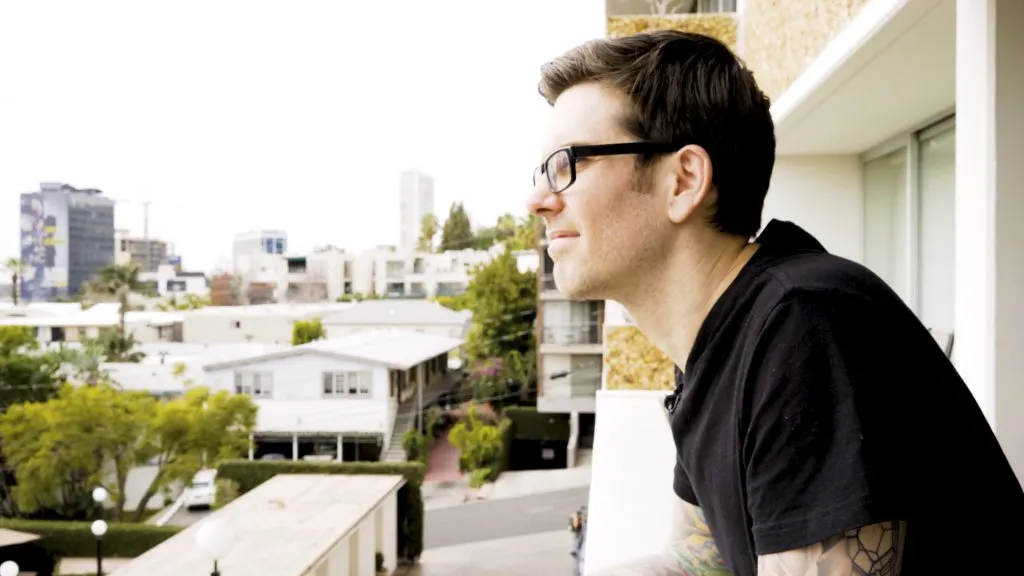 "I quit. I couldn't be on a computer anymore or anything," he said. "There wasn't enough meaning to it. And I know I've been interested in tattooing from playing in bands, growing up in L.A. and skateboarding and everything."
The opportunity to turn his interest in tattoos into a career arose when a friend introduced him to an artist who taught him how to tattoo.
"Tattooing, in general, offered this ability to find a connection with people that the internet didn't provide," Siggard, now 32, said. "… I wanted to do something that let me impact lives in a way that was more meaningful and lasting."
Thinking of Starting a Business? These Are Some of the Least Expensive Businesses You Can Start
Make Your Money Work Better for You
How the Soundwave Tattoo Was Born
After leaving his tech career, Siggard spent 10 years traveling and tattooing people along the way. He got the idea to create an app to play soundwave-shaped tattoo designs after a friend asked for a tattoo on the hand of a sound bite of the opening line to Elton John's "Tiny Dancer."
Soundwave-shaped tattoos "were actually pretty common prior to us making the app," he said, though they were seen as a piece of art rather than something that actually could be played back. "My girlfriend, Juliana, happened to be there [when he did the 'Tiny Dancer' tattoo] and brought up, 'Wouldn't it be cool if we could play that sound back?' When she said that, I realized that was something I would be able to do using augmented reality."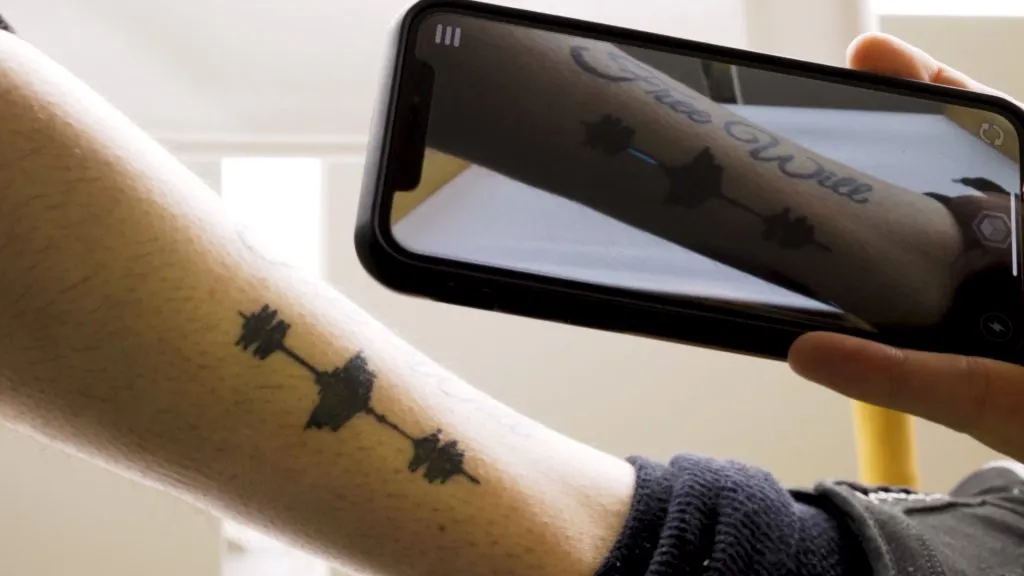 Siggard already had experience making augmented reality apps for other art projects, and he said he knew he could use that technology to play sounds directly from a tattoo.
"I built a demo and showed it to a few people. It was because of the response from that that I decided to do one on myself," he said. "We filmed it and put it on the internet to see what people would think — and that video ended up going viral."
Making His Idea a Reality
After the video went viral, Siggard started getting Soundwave Tattoo requests from people all over the world. Although he originally wanted to fulfill all the requests himself, Siggard said he realized it wouldn't be possible. He had to create a business plan that would enable him to take his idea to the next level.
Make Your Money Work Better for You
"We had a series of challenges to figure out at that point, like how do we standardize something using tattoos and the body so that people can be able to use it all over the place?" he said.
The need to develop a standard platform to create and play back these tattoos resulted in the founding of his company, Skin Motion, and eventually the Skin Motion app, which can be used to play the tattoos using a phone or tablet. Siggard officially launched the app in December 2017 — but it wasn't a seamless journey to get to that point.
"For sure one of the biggest challenges was financial," he said. "How do we get the resources that we're going to need so that we can create this?"
Starting a business comes with several surprising costs, and the cost to launch an app alone can range from $1,000 to $150,000, depending on its level of sophistication, Entrepreneur reported. Initially, Siggard relied on small financial contributions from friends who wanted to support his new venture.
"We continued moving forward, and we found some really great developers who wanted to be a part of the team," he said. "I think that it was really crucial to find people who believed in the app and were willing to put in some effort."
Facing Financial Roadblocks
Because Siggard previously had worked in the tech startup world, he understood how the whole process worked. However, when a lawyer he met with suggested he should be willing to give up control of his company to gain the necessary funding, Siggard realized that staying true to his mission was more important than any financial backing.
Make Your Money Work Better for You
"It was more a matter of making sure to protect the idea and to make sure that the emotional value and the mission statement and the culture of what we are trying to accomplish remained intact, and that the main threat to that is actually the money," he said.
"It's not terribly difficult to get an investment for a really good idea, but what is difficult is getting the right investor who believes in what it is that you are trying to do," Siggard continued. "We had to be very selective about who we wanted to work with. It was more of a process of saying 'no' than a process of saying 'yes.'"
Setting those standards was one of his biggest takeaways during the process of getting his business up and running.
"It was a big lesson in having strong boundaries and understanding the core meaning of why we're doing this," he said. "It's not necessarily driven by just profits and market capitalization. We want to make sure that people get the emotional experience that we are trying to provide for them."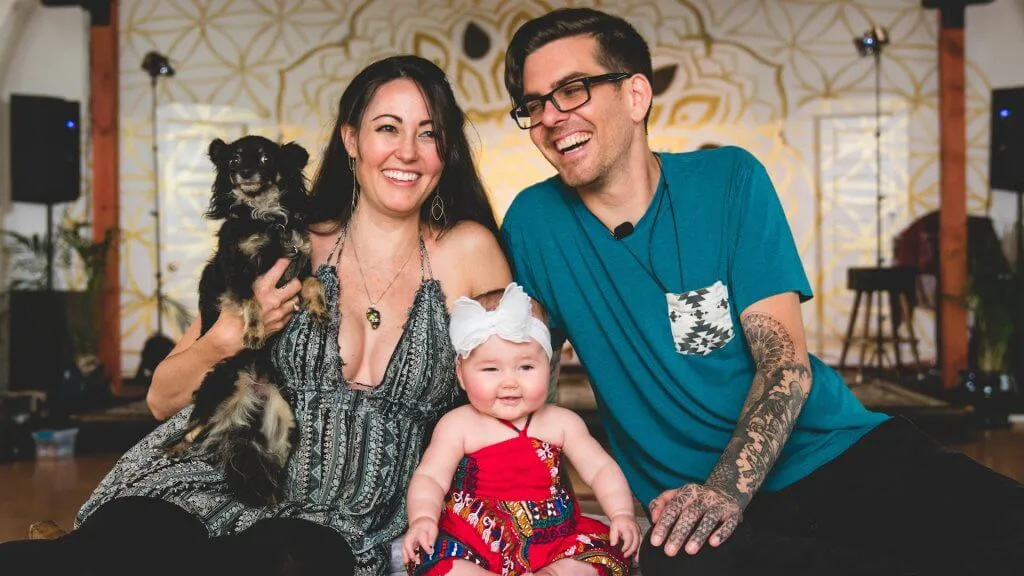 Turning Tattoos Into Profits
Since his company's launch in December 2017, about 250 people have gotten Soundwave Tattoos. The process of getting one is simple: People upload their sounds onto SkinMotion.com, and a stencil is generated for the tattoo.
The site has a directory of more than 200 tattoo artists in 32 countries who have been trained to do the tattooing. Once the tattoo is complete, downloading the Skin Motion app will allow you to play it back. It costs $39.99 to activate a sound for the first year, and $9.99 for each following year to continue using the app.
Make Your Money Work Better for You
"The app works using computer vision and image recognition to identify the shape of the tattoo and then play back the sound that's associated with that shape," Siggard said.
The Skin Motion app has allowed him to expand his vision across the globe.
"I'm only one person, and I can't be everywhere or do everything," he said. "We built the company around trying to find a way to give everyone that experience as if I were there. … The core thing for me behind all of this is that I always listen to my gut. Using technology and tattooing to empower people to tell their stories is a gift."