Guess Which 'Star Wars' Prop Sold for Over Half a Million Dollars
The iconic prop fetched $250,000 more than initial estimates.
The movie prop fetched the highest bid among hundreds of memorabilia sold.
The BlasTech DL-44 was used by Harrison Ford in "Return of the Jedi."
Han Solo's blaster fetched $550,000 at a Las Vegas auction this week, exceeding the initial estimate by $250,000. The BlasTech DL-44 blaster prop used in 1983's "Star Wars: Return of the Jedi" by Harrison Ford was the highest-selling item sold among over 500 pieces of Hollywood and entertainment memorabilia at Julien's Auctions.
Believed to be one of four blasters made for "Return of the Jedi" and used by Harrison Ford, the auction house described it as "one of the most iconic sci-fi weapons in the history of film."
Check out the richest action stars of all time — and their top-grossing films.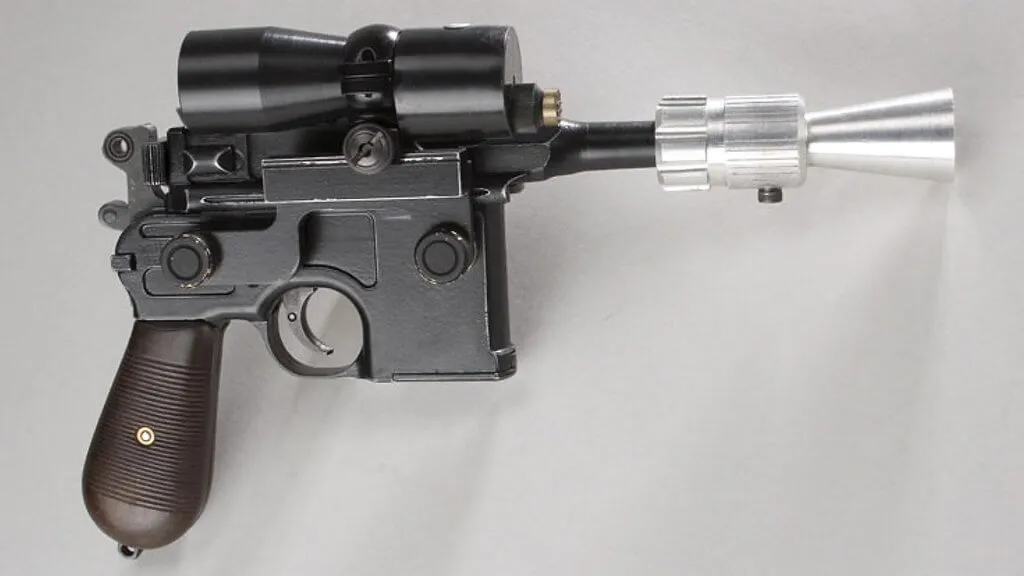 For "Star Wars" die-hards without deep pockets, the auction also featured more reasonably priced pieces of memorabilia from "Return of the Jedi." Among the inexpensive items: an undated poster yielded $1,875, a production studio schedule for England sold for $192 and a shooting location press archive was purchased for $512.
Related: 'Star Wars' and More — George Lucas' Highest-Grossing Films
The lucky winner wasn't a wealthy "Star Wars" fanatical collector — Ripley's Believe It or Not made the winning bid, according to the Associated Press. With any luck, the blaster will be displayed in a galaxy not too far away so fans of all generations can enjoy for many years to come.
See: 'Star Wars,' 'Iron Man' and 18 Other Billion-Dollar Movie Franchises
Keep reading about the incredible career, fame and fortune of Carrie Fisher.
More on Making Money and Business