4 Costco Shopping Hacks To Try in 2023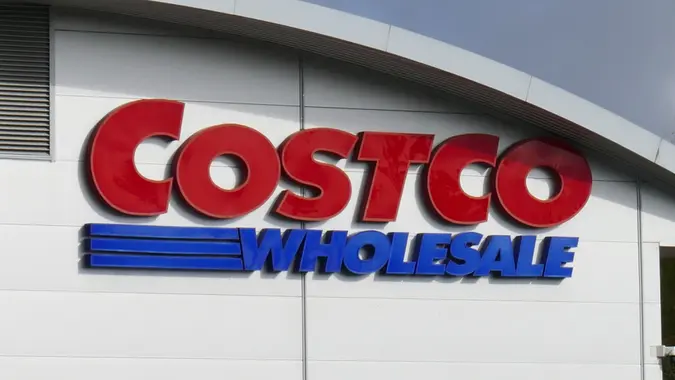 Geoffrey Swaine / Shutterstock.com
Warehouse stores offer discounts on bulk goods, as most know. Membership benefits usually include access to member-only pricing at the store's gas stations, savings on bulk items in store and online, and competitive pricing at their pharmacy.
How you shop at these stores can impact how much you're able to save. Here is how you can save even more money at Costco in 2023.
Shop the Kirkland brand
Kirkland Signature is Costco's umbrella brand for its private label items. These items can offer additional savings compared to other brands sold in the store. For example, Huggies diapers (size 3-7) are $52.49 online, while Kirkland Signature diapers in a similar size (size 3-6) are $44.99.
Buy Discounted Gift Cards
Costco sells discounted gift cards to popular restaurants and attractions. Some of the gift cards are for local attractions specific to the city the store is located in, while others are for national chains or even digital companies. The gift cards are sold at a discounted price and often offer savings of $20 or more.
Fill Up at the Gas Station
The members-only gas station is often one of the most popular Costco perks. Costco doesn't post its daily gas prices online. But, according to GasBuddy, a Los Angeles Costco had gas for $4.29 per gallon on Nov. 20.
Shop Current Deals (Even at Costco)
In addition to everyday discounts, Costco extra deals on specific in-store or online items. It can be worth it to stock up on nonperishable items that you use regularly. Some of these items might include paper towels, toilet paper and cleaning supplies — or pantry supplies and dry goods.
Make Your Money Work for You
More From GOBankingRates