Where's Your Second $600 Stimulus Check?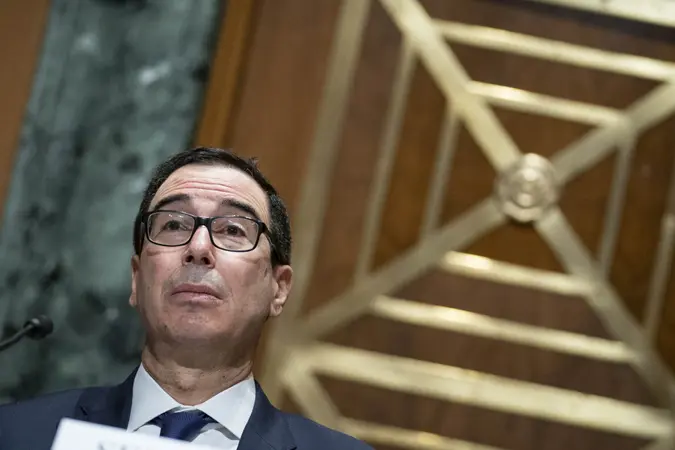 Shutterstock / Shutterstock
As an additional $1,400 in stimulus money hangs in the balance – held up by Senate Majority Leader Mitch McConnell – Treasury Secretary Steven Mnuchin announced last night that $600 stimulus checks for Covid relief are already on their way.
See: The Stimulus Check Secret You Need to Know Before You File Your 2020 Taxes
Find: $600 vs. $2,000: The Stimulus Shortfall by the Numbers
Quoting from a press release issued by the U.S. Department of the Treasury, Mnuchin tweeted, "Today @USTreasury and @IRSNews begin to deliver the second round of Economic Impact Payments to millions of Americans.
So when will your check actually arrive? Some Americans with direct deposit could have already received their payment Tuesday night and Wednesday morning. They will continue to roll out through next week. The U.S. Treasury will begin to mail paper checks today. A CNBC article states that the Treasury can deliver 5 to 7 million paper checks a week. Some Americans may receive prepaid debt cards, instead.
Stocks continued their rally, with the Dow up 158 points this morning. But whether this is part of the usual end-of-year Santa Claus rally or the lackluster stimulus payments is unclear. Many Americans were disappointed by the $600 check, when just last week it was believed we'd receive $2000 per each adult earning less than $75,000 and each child in a household. One Twitter user responded to Mnuchin's tweet, "Keep your $600. What a slap in the face to the American tax payer."
Keep your $600. What a slap in the face to the American tax payer

— Dano92 (@DanielSingeorz1)

December 29, 2020
If the Senate does vote and passes the additional $1,400 in relief, payments that have been issued will be "topped up as quickly as possible," the press release said. However, many Americans are still waiting for their first stimulus relief check, which was distributed in April. Taxpayers can claim those funds on their 2020 taxes as a recovery rebate credit. This credit will either directly reduce the amount of taxes you owe or, if you were getting a refund, increase your refund by the amount of your stimulus payment.
Make Your Money Work for You
See: What a $600 Stimulus Check Can Actually Buy You in AmericaExplore: Refusing to Wait for Congress, These Cities and States Are Handing Out COVID-19 Relief
If your income dropped in 2020 and you qualify for a stimulus check that you did not receive based on your 2019 taxes, you can also claim the credit. But if your income for 2020 shows that you made more than the $75,000 maximum to receive the full credit ($150,000 for couples filing jointly), you do not have to return either stimulus payment (though you may not receive one at all in the first place).
You can check the status of your payment at IRS.gov/GetMyPayment. And see the smartest way to spend that money here.
More From GOBankingRates