Will the 'Santa Claus Rally' Be Coming to Wall Street This Year?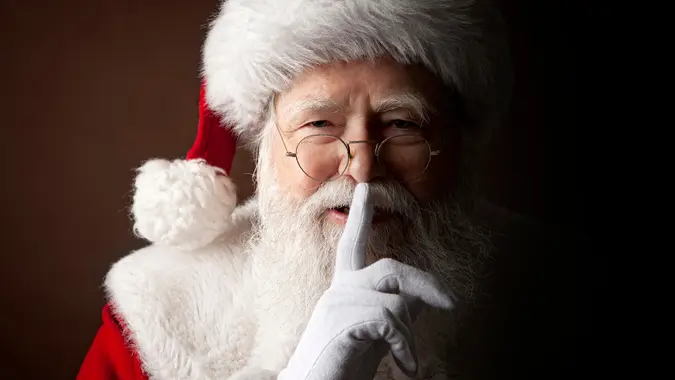 inhauscreative / Getty Images
The last week of December and first week of January often bring a rally to Wall Street. Dubbed "the Santa Claus rally," it's named after the jolly man in the red suit. Futures tend to rise for multiple consecutive days following Christmas and into the first few trading days of the new year.
Typically driven by holiday shopping, tax considerations, holiday bonuses and institutional investors closing their books before vacation, a Santa Claus rally this year could be dulled by a lack of consumer optimism and fewer holiday bonuses. But so far, very little has tamed 2020's bullish market.
Some theories attribute a Santa Claus rally to institutional investors stepping back from Wall Street for the week between Christmas and New Year's, leaving retail investors to steer the market. As a whole, retail investors tend to be more bullish.
With stimulus money coming to many Americans within the first few weeks of 2021, a Santa Claus rally looks highly possible.
See: Trump Asks for a Stimulus Do-Over, $2,000 Minimum Checks
Find: What a $600 Stimulus Check Can Actually Buy You in America
Investopedia notes that a Santa Claus Rally has occurred more than two-thirds of the time since the 1960s, typically leading into a bull market the following year.
The market experienced a Santa Claus rally in 2019, and some analysts expect the same this year. Fundstrat's Tom Lee said in a note reported in Yahoo! Finance, "Since 1945, the S&P 500 has risen 100% of the time in December when the index has entered the month with a year-to-date gain of between 10% and 15%, and a bear market was not under way. Both of these conditions were met in 2020."
However, much as Black Friday and Cyber Monday can take revenue from late December sales, November's stock market rally may slow Santa's sleigh, so to speak.
Sam Stovall at CFRA Research wrote in a note reported by Yahoo! Finance, "This November's surge may end up 'stealing from Santa.' Whenever the S&P 500 was up by 5%+ in November, the market posted a sub-par average rise and frequency of gain in December."
See: 10 Stocks Set to Soar from Holiday Shopping
Find: 7 Consumer Trends That Will Dominate This Year's Christmas Shopping
LPL Financial Research Chief Market Strategist Ryan Detrick says Wall Street should get set for Santa's visit, but noted, "Considering the bear markets of 2000 and 2008 both took place after one of the rare instances that Santa failed to show makes believers out of us. Should this seasonally strong period miss the mark, it could be a warning sign."
There's another factor that could be driving Santa's trip this year: The impact of electric vehicle manufacturer Tesla (NASDAQ: TSLA), which recently entered the S&P 500 as the sixth-largest company on the index. If shareholders decide to cash in on profits this year, it could halt Santa's arrival faster than a foggy night without Rudolph the Red-Nosed Reindeer.
"I think trading next week could be very volatile as we see all the forces at work that the inclusion of such a behemoth in the S&P 500 has on markets," said Peter Tchir of Academy Securities in a note reported by Yahoo! Finance.
It begs another seasonal question: If Santa comes to Wall Street, will he be driving a Tesla?
More From GOBankingRates: