Another Stimulus Stalemate? McConnell Blocks Vote on $2,000 Checks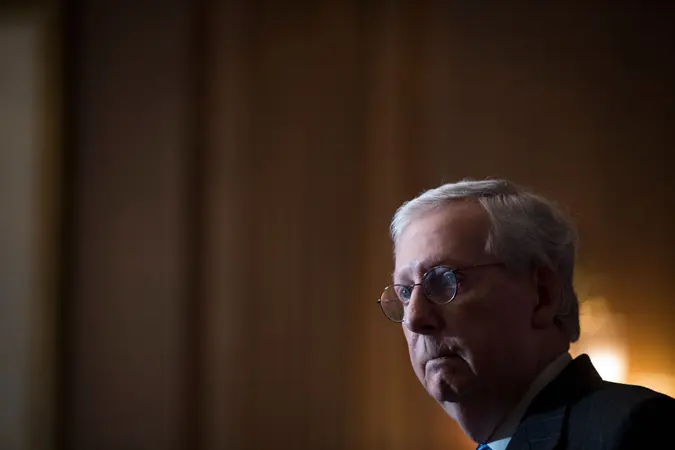 Shutterstock / Shutterstock
Are there any wrenches left for sale in Washington, D.C. these days? It seems that they have all been snapped up to throw into the stimulus works.
See: Trump Signs the Stimulus, Retailers Slash Prices
Explore: The Stimulus Check Secret You Need to Know Before You File Your 2020 Taxes
When we last left this story (mere hours ago, though it now feels like a lifetime), President Trump signed a bill calling for $600 checks, but he felt that $2,000 was a better number. The House of Representatives agreed and passed legislation allowing for this. All that was left was for the Senate to vote. There is bipartisan support for a larger stimulus. In particular, Senators Kelly Loeffer and David Perdue, both Republicans of Georgia, support larger checks and face a run-off election on January 5. However, the bill cannot pass without broad Republican support.
Today, Senate Majority Leader Mitch McConnell (R-KY) got himself one of those wrenches and hurled it at this latest incarnation of the stimulus. He refused to allow a vote on the House bill, arguing that an increase in the stimulus should be tied to other legislative goals such as curbs on the technology industry and an investigation into the 2020 Presidential election. These are big, controversial items, and the Congressional session is scheduled to end on Sunday, January 3.
Make Your Money Work for You
See: What a $600 Stimulus Check Can Actually Buy You in America
Explore: Refusing to Wait for Congress, These Cities and States Are Handing Out COVID-19 Relief
The good news is that the original $600 stimulus will be paid no matter what the Senate does. That bill was signed into law and is now in force.
Most likely, the issue will be picked up again when the next Congressional session starts later in January. Until then, get answers to your most vital COVID-19 questions.
More From GOBankingRates
Make Your Money Work for You