It's Biden's Turn to Run the Economy — and the Dow Just Rose 100 Points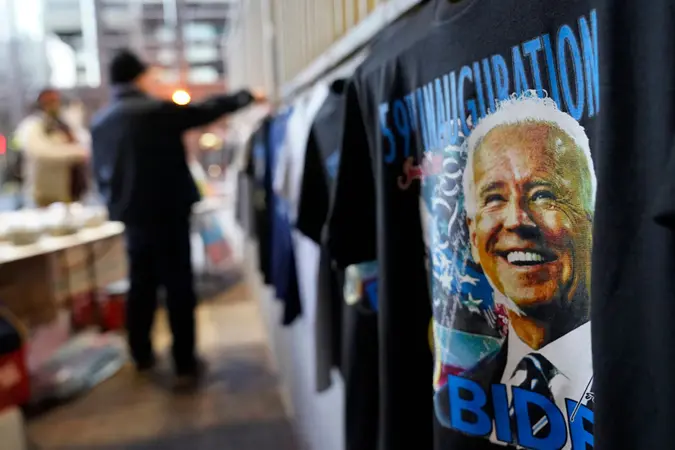 David Goldman/AP/Shutterstock / David Goldman/AP/Shutterstock
Although presidents have less control over the economy than they, or we, like to believe, they have plenty of influence. The Dow is up 100 points this morning, while the S&P 500 has gone up by 0.6% and the Nasdaq Composite spiked a record 1.3% ahead of President-Elect Joe Biden's inauguration. Whether this is on expectations that better times are ahead or relief that the news flow out of Washington will be more traditional, the markets are expecting a better economy up ahead.
See: How Biden's First Week in Office Could Affect Your Bank Account
Find: What Is Joe Biden Costing You This Week?
President-Elect Biden's economic plan starts with addressing the COVID-19 pandemic. He has stated his intention to have 100 million vaccines distributed in his first 100 days in office, as well as to set a national mandate for mask-wearing in public places. Both of these moves would go a long way toward reducing the spread of the coronavirus and encouraging people to return to shops and restaurants.
Make Your Money Work for You
CNN notes that Biden's tax plan will address income inequality, which has been a drag on the economy. The plan should raise government revenue with little to no effect on gross domestic product. This is because wealthier people tend to save or invest much of their income, but there is little demand for savings in the economy given that interest rates are so low.
See: 59% of Americans Say They Will Use Their Stimulus Money for This Necessity
Find: How Joe Biden's Tax Plan Could Affect You
In addition, Biden is calling for $10,000 per person in student-loan forgiveness. This would free up funds for people in their 20s and 30s to spend, including on things like cars, residential real estate and furniture.
Although Biden's plan would address job creation, the biggest bang for the buck will be in getting the virus under control. But the Biden plan has to get through Congress. Mask wearing needs to get the acceptance of the general public. Which will be easier?
More From GOBankingRates:
Make Your Money Work for You