Wall Street Journal Latest Financial Powerhouse to Call for Trump's Resignation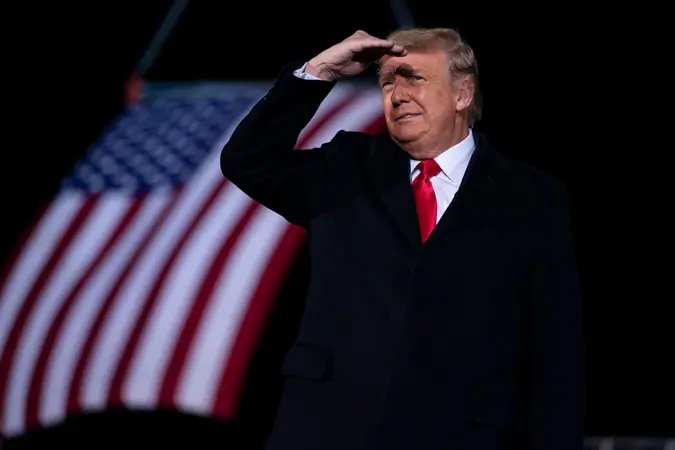 Evan Vucci/AP/Shutterstock / Evan Vucci/AP/Shutterstock
Most of us have learned the painful lesson that not everyone who is nice to you is actually your friend. President Donald Trump appears to be learning that very late in life. Last night, The Wall Street Journal issued an editorial that called for President Trump to resign rather than go through a second impeachment process or be removed by the 25th Amendment, stating that  "Mr. Trump's actions on Wednesday do raise constitutional questions that aren't casually dismissed."
See: CEOs Send Strong Rebuke of Capitol Riot as Multiple Trump Staffers Resign
Find: Why Wall Street Had a Good Day Wednesday Despite Chaos at the Capitol
The Journal is owned by Rupert Murdoch's News Corp. (NASDAQ: NWSA), which has long been a champion of President Trump. The President has positioned himself as a friend of big business and pushed for the tax cuts and deregulation that corporate executives have long wanted. He has been courted by the financial media and received campaign contributions from many Wall Street big-wigs, most notably Stephen Schwarzman of The Blackstone Group (NYSE: BX).
Make Your Money Work for You
As much as these people liked President Trump's policies and their proximity to power, they have their limits. In addition to The Wall Street Journal's call for resignation, messages of condemnation for the president's role in Wednesday's riot have come from Jamie Dimon of JPMorgan Chase (NYSE: JPM), The National Association of Manufacturers and even Axe Body Spray.
We'd rather be lonely than with that mob. AXE condemns yesterday's acts of violence and hate at the Capitol. We believe in the democratic process and the peaceful transition of power.

https://t.co/vX727ZfvS8

— AXE (@AXE)

January 7, 2021
In addition, both Betsy DeVos and Elaine Chao have resigned from the Cabinet.
Although many of those who voted for President Trump continue to stand by him, the people who supported the policies but not the person behind them are making themselves known. The loss of support has got to hurt.
More From GOBankingRates:
Make Your Money Work for You