Financial Planning Expert Tells Gen Xers They Need 5 Key Assets in Their Retirement Portfolios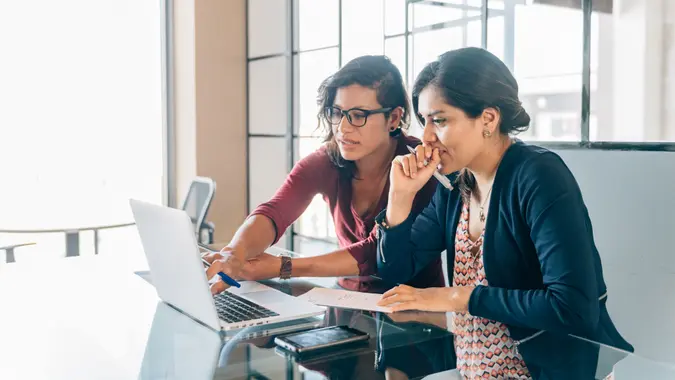 ferrantraite / Getty Images
Which assets do you have for retirement? In August 2023, GOBankingRates surveyed more than 1,000 Americans to learn more about the assets they currently have in their retirement portfolios. Key findings revealed that 49% of Americans said they have 401(k) plans and IRAs. Thirty-four percent of Americans surveyed have stocks as part of their retirement assets. 
As the next generation to retire after baby boomers, Gen Xers are currently between 43 to 58 years old. Data from the survey revealed the majority of those in that age range mostly had retirement assets that included 401(k) plans, IRAs and stocks, similar to the investments of overall Americans. 
Are Gen Xers on the right track or are they missing out on key investments? GOBankingRates spoke to Douglas Goldstein, CFP at Profile Investment Services, Ltd., for insight into the assets Gen X should choose to diversify with beyond stocks, IRAs and 401(k) plans.
Here are the five assets Gen Xers need in their retirement portfolios.
Bonds, Real Estate and Alternative Investments
While essential components of a Gen X retirement portfolio do include retirement accounts and stocks, Goldstein recommends diversifying across different asset classes such as bonds, real estate and alternative investments for a well-rounded approach.
Diversifying, Goldstein said, allows Gen Xers to achieve a balance between growth potential and risk mitigation and establish a more resilient portfolio.
Make Your Money Work Better for You
International Stocks
It's a win-win for Gen Xers to add international stocks to their retirement portfolio. 
Investing in international stocks offers Gen Xers potential growth in the global economy and gives them the chance to seize global growth opportunities. Goldstein said it also helps enhance diversification and minimizes risk and volatility, which Gen Xers may be susceptible to if they only invest in a single stock or industry.
Health Savings Accounts (HSAs)
If you don't already have a health savings account (HSA), now is a good time to consider opening one. Investing in a tax-efficient vehicle like an HSA, Goldstein said, allows Gen Xers to optimize retirement savings and health-related expenses.
Which Assets Should Gen Xers Avoid?
Some Gen Xers may wonder if there's any asset they should refrain from investing in with their retirement portfolio. 
"I would advise Gen Xers to be cautious about investing in speculative assets or trendy investments without thorough due diligence," Goldstein said. 
Best Practices for Managing Retirement Portfolios
Now that Gen Xers have an understanding of additional assets they should invest in for their retirement portfolios, what are some best practices they should utilize for existing investments?
Prioritize maxing out contributions. Each year, Goldstein recommends Gen Xers contribute the maximum allowable amounts to their retirement accounts. Take advantage of any employer matching programs, too. Doing so will allow Gen Xers to benefit from tax advantages and long-term growth. 
Make Your Money Work Better for You
Regularly rebalance your portfolio and conduct periodic reviews of investment strategies. Doing so, Goldstein said, ensures alignment with financial goals and market dynamics.
More From GOBankingRates