(Almost) Half of All American States to Get a Minimum Wage Hike in 2021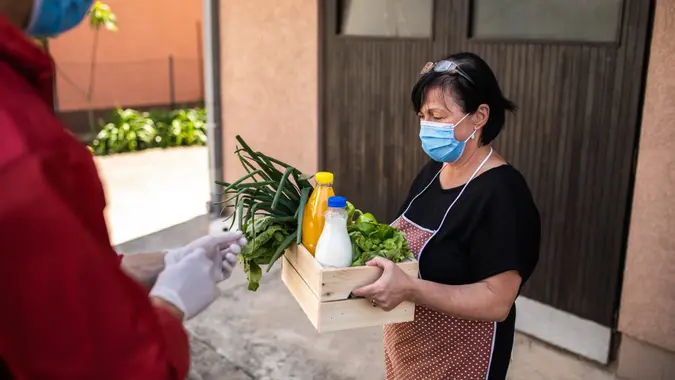 miodrag ignjatovic / Getty Images
In light of the gloom and doom of the pandemic and its disastrous ongoing economic effects on small businesses and workers alike, there is a silver lining: On January 1, 2021, 20 states will raise their minimum wages. And that's especially good news for those whose wages can't keep up with rental costs.
See: Here's What the US Minimum Wage Was the Year You Were BornFind: This Is the Living Wage You Need in All 50 States
The states increasing their minimum hourly wage on January 1 include:
Alaska: $10.34 from $10.19
Arizona: $12.15 from $12
Arkansas: $11 from $10
California:$14 from $13
Colorado: $12.32 from $12
Illinois: $11 from $10
Maine: $12.15 from $12
Maryland: $11.75 from $11
Massachusetts: $13.50 from $12.75
Minnesota: $10.08 from $10
Missouri: $10.30 from $9.45
Montana: $8.75 from $8.65
New Jersey: $12 from $11
New Mexico: $10.50 from $9
New York: $12.50 from $11.80
Ohio: $8.80 from $8.70
South Dakota: $9.45 from $9.30
Vermont: $11.75 from $10.96
Washington: $13.69 from $13.50
Following a measure approved by voters during the General Election in November, Florida will also see one of the biggest raises. The state will gradually increase the minimum wage to $15 by 2026. The current minimum hourly wage in the state, which currently stands at $8.56, will increase to $8.65 on January 1 and then to $10 on September 30.
The federal minimum hourly wage hasn't increased since it had been set at $7.25 in July 2009.
Uh how is minimum wage just $7.25 still in 2020?! 2080 x $7.25 = $15,080 a year. I don't understand how that could ever even be considered justified at any point in the past 20 years…

— Anna Kuykendall (@anna_kuykendall)

December 29, 2020
Four additional states as well as Washington DC., will also increase their hourly minimum wage later in 2021. Washington DC implemented the increase on July 1, from $15 to $14. These are the states with increases later this year:
Oregon: $12.75 from $12 (on July 1, 2021)
Connecticut: $13 from $12 (on August 1, 2021)
Virginia: $9.50 from $7.25 (on May 1, 2021)
Nevada: $8.75 from $8 (on July 1, 2021)
Make Your Money Work Better for You
See: What Happened When These Places Raised the Minimum Wage to $15Find: Basic Income: Could This Out-There Idea Get America Out of the COVID Crisis?
According to data from the U.S Bureau of Labor Statistics, in 2019, 82.3 million workers (16 and older) were paid at hourly rates, representing 58.1% of all wage and salary workers. Among those paid by the hour, 392,000 workers earned exactly the prevailing federal minimum wage of $7.25 per hour. About 1.2 million had wages below the federal minimum. Together, these 1.6 million workers with wages at or below the federal minimum made up 1.9% of all hourly paid workers. See if the cost of health insurance has kept up with the pace of wages.
More From GOBankingRates
This story has been updated to include specific wage increases by state.