Time to Change Jobs? These Are the Fastest-Growing Occupations
These jobs are expected to grow the most in the next decade.
Many employers are already struggling to find willing workers in the tightest labor market in 17 years, and the competition for attractive applicants is even more fierce in some high-demand industries.
For instance, the job market for healthcare careers is in better shape than ever as Americans age. The Bureau of Labor Statistics shows healthcare careers dominated the ranks of rapidly growing occupations. That's no surprise considering population projections indicate the number of Americans age 65 and older is expected to roughly double to 98.2 million between 2015 and 2060.
Click through to explore the jobs with the most security and put bosses in a bidding war for your skills.
15. Information Security Analysts
Expected growth 2016-2026: 28.4 percent
Information security analysts plan and implement security measures to protect organizations' computer networks and systems. Their duties and job opportunities are expanding along with the number of cyber attacks.
Most positions require a bachelor's degree in a computer-related field, and hiring managers typically prefer candidates with experience in a related occupation. The median annual wage for information security analysts was $92,600 in May 2016, according to the BLS.
See the occupations that aren't growing — these jobs are facing extinction.
14. Occupational Therapy Assistants
Expected growth 2016-2026: 28.9 percent
Occupational therapy assistants work with occupational therapists to help patients develop, recover, maintain and sharpen the skills needed for living and working. Assistants need an associate degree from an accredited OT assistant program and their practice is state regulated.
The median annual pay for occupational therapy assistants was $59,010 in May 2016, according to the BLS. The relatively modest educational requirements could make this an attractive option for people considering a career switch.
13. Physical Therapist Aides
Expected growth 2016-2026: 29.1 percent
Physical therapist aides are supervised by physical therapists and help patients recovering from injury and illness regain movement and manage pain.
Aides, who earned a median annual wage of $25,680 in May 2016, usually have a high school diploma and receive on-the-job training, which could make this a good part-time profession for students or others who want to make critical contributions to society without necessarily committing to a full-time workload.
Related: 19 Highest-Paying Part-Time Jobs
12. Medical Assistants
Expected growth 2016-2026: 29.1 percent
Medical assistants complete clerical and clinical tasks such as scheduling appointments, entering patient information into medical records, taking vital signs and preparing blood samples for testing. Their duties can depend on the location, specialty and size of the practice where they work. Their ranks are rising so rapidly, in part, to allow doctors to see more patients.
Some assistants might have completed a postsecondary education certificate program. Others enter the occupation with a high school diploma and learn through on-the-job training, according to the BLS. Overall, medical assistants earned a median average salary of $31,540 as of May 2016.
11. Bicycle Repairers
Expected growth 2016-2026: 29.4 percent
This is a decidedly old-school occupation, compared to some of the other options on the list. Bike repairers made a median annual salary of $27,630 as of May 2016, and their fleet is filling out fast thanks to the growing number of consumers attracted to the environmental and health benefits of cycling. What's more, some cycling enthusiasts can afford to invest in specialty bikes with price tags that rival the cost of a new car, so they need a maintenance schedule to match.
Learn More: 10 Best Jobs You Can Get Without a College Degree
6/15
Prometheus72 / Shutterstock.com
10. Mathematicians
Expected growth 2016-2026: 29.4 percent
Mathematicians research fundamental mathematics or how mathematical techniques are applied in science, management and other fields. And, of course, they solve problems using math methods. The number of mathematicians is expected to multiply over the next decade because businesses will need people power to process the increasing volume of digital and electronic data. According to the BLS, most mathematicians need at least a master's degree in the field and can expect to earn a median annual salary of $105,810, the highest of any occupation on this list. The industry can be competitive because there aren't many open positions for mathematicians, even though the field is growing.
7/15
SolisImages / iStock.com
9. Software Developers, Applications
Expected growth 2016-2026: 30.5 percent
Software developers are in charge of the entire development process for a software program, designing the program and providing instructions to programmers who write computer code and test software. Rather than working on the underlying systems that run devices or control networks, applications developers design programs that allow people to do specific tasks on a computer or other device. As the number of devices grows, so will demand for developers. These professionals usually have a bachelor's degree in computer science and strong programming skills, allowing them to command a solid median salary of $100,080.
8. Physical Therapist Assistants
Expected growth 2016-2026: 30.8 percent
Like physical therapist aides, PT assistants work with physical therapists to help patients who are recovering from injuries and illnesses regain movement and manage pain. Physical therapist assistants need an associate degree from an accredited program and all states require them to be licensed or certified. In May 2016, they took home a median annual wage of $56,610, so the substantial salary and relatively reasonable educational investment might make this career an attractive option for job hoppers.
7. Statisticians
Expected growth 2016-2026: 33.4 percent
As close cousins to mathematicians, statisticians perform many of the same tasks. These number crunchers also design surveys, questionnaires, experiments and opinion polls to collect data. The median annual wage for statisticians was $80,500 in May 2016, according to the BLS. More good news: Working as a statistician is a historically low-stress and high-paying career.
6. Nurse Practitioners
Expected growth 2016-2026: 36 percent
These medical professionals coordinate patient care and may provide primary and specialty healthcare. The scope of their services can vary from state to state. Nurse practitioners must earn at least a master's degree in their field. They must also hold a state license and pass a national certification exam. The median annual wage for nurse practitioners was $100,910 in May 2016. The need for nurse practitioners is especially high in Houston, Cincinnati and Atlanta.
5. Physician Assistants
Expected growth 2016-2026: 37.4 percent
Physician assistants work in teams with doctors, surgeons and other healthcare workers to examine, diagnose and treat patients. Their specific duties, and the level of supervision that might come from physicians or surgeons, varies by state. These professionals typically need a master's degree from an accredited program to land a job. All states also require physician assistants to be licensed. The median annual paycheck for physician assistants was $101,480 in May 2016.
4. Personal Care Aides
Expected growth 2016-2026: 37.4 percent
Personal care aides assist people with disabilities, chronic illnesses or cognitive impairments with daily living activities. Personal care aides are generally limited to providing non-medical services, including companionship, cleaning, cooking and driving. The median annual wage for this occupation was $21,920 in May 2016, according to BLS data.
3. Home Health Aides
Expected growth 2016-2026: 46.7 percent
Like personal care aides, these professionals help people with disabilities, chronic illnesses or cognitive impairments with daily activities. Depending on the state, some health aides may also provide some basic health-related services such as checking a client's pulse, temperature and breathing rate. They might also assist with simple prescribed exercises and administering medications. With special training, experienced aides sometimes help with medical equipment such as ventilators.
Both home health aides and personal care aides typically need a high school diploma or equivalent, and those working in certified home health or hospice agencies must complete formal training and pass a standardized test. Home health aides commanded a slightly higher median salary of $22,600 as of May 2016. Thanks to the aging population, home health services is one of the fastest-growing industries.
2. Wind Turbine Service Technicians
Expected growth 2016-2026: 96.1 percent
Wind turbine technicians, or windtechs for short, install, maintain and repair wind turbines. Most learn the ropes at technical schools and receive hands-on training on the ground and in the air. The median annual wage for wind turbine technicians was $52,260 in May 2016, according to BLS data, making this a solid-paying pick for mechanically minded folks who aren't afraid of heights. Working as a windtech is a high-paying job that only requires an associate degree.
The career also offers strong growth prospects. Wind generators accounted for 8 percent of the operating electric generating capacity in the U.S. in 2016, more than any other renewable energy source, including hydroelectricity. Moreover, wind has the potential to support more than 600,000 jobs in manufacturing, installation, maintenance and supporting services by 2050, according to a recent report from the U.S. Department of Energy. So this isn't a trend that's going to blow over soon.
1. Solar Photovoltaic Installers
Expected growth 2016-2026: 105.3 percent
These professionals assemble, install or maintain solar photovoltaic (PV) systems on roofs or other structures to convert sunlight into electricity. Like other jobs in the solar industry, the future for these workers seems bright. The industry employed more than 260,000 Americans in 2016, representing a 25 percent increase from 2015, according to The Solar Foundation.
You don't necessarily need an advanced degree to climb the career ladder. PV installers require a high school diploma and typically receive on-the-job training. But the job outlook is particularly sunny for candidates who take photovoltaic training courses at technical schools or community colleges.Their median annual wage was $39,240 in May 2016, according to the BLS.
If you would rather change to a dream job, click through to check out some amazing careers you didn't know existed.
About the Author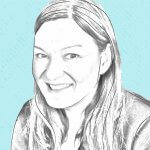 Charlene Oldham specializes in education, workplace issues, consumer finance, health and wellness and business personalities. A former business news staff writer for The Dallas Morning News whose varied resume includes a stint with Teach For America, Charlene has written freelance works that have appeared in publications including the Orlando Sentinel, SUCCESS, Organic Gardening and the St. Louis Post-Dispatch.