History Channel's 'Counting Cars' Will Teach You How to Purchase a Car and Flip It for a Profit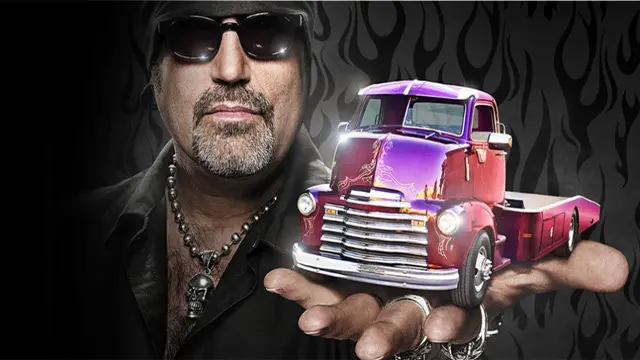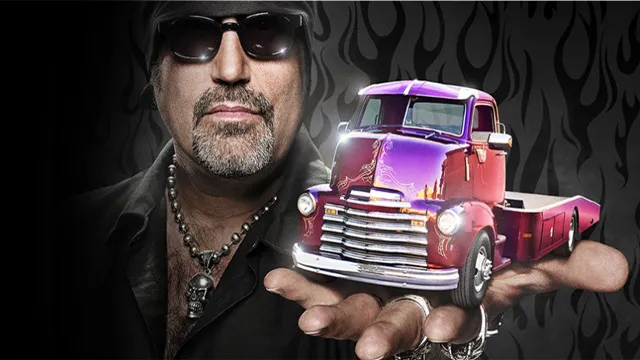 We've all heard success and non-success stories about people who flip houses — the act of buying a home and renovating it for the sake of selling, or "flipping," it for a profit. Whether you agree with the principle of it or not, a house is ideal for flipping because it's an asset that builds positive equity and appreciates (gains value) over time. Adding to its value makes the "flip" worth more, financially speaking.
Scale it down: What about flipping cars for profit? An automobile depreciates, or loses its value, faster than any other major purchase and would seem an odd choice to resell for any sort of profit worth our time and money. That old,  junked beater with 637,000 miles on the odometer isn't worth the investment. But an old car restored to brand new is the ideal car flipping project.
That's the story behind Counting Cars, History Channel's reality show about Danny "Count" Koker and his crew at Koker's Las Vegas auto restoration shop Count's Kustoms. Count (an alumnus of Pawn Stars) and right-hand man Kevin spend each episode of Counting Cars searching the city for a low-cost vehicle or motorcycle destined for the rust heap; they buy one, restore it to new, and sell to recoup their expenses. "We find 'em, fix 'em, flip 'em and sometimes, I keep 'em," says Koker in the show's intro.
If you're interested in making some cash and you've got the grease monkey skills (or know someone who does), here are a few tips on how to make money buying and selling cars.
Make Your Money Work Better for You
How to Flip Cars the Count's Way

Koker's website is a veritable automotive gallery of fully restored cars, like a 1968 Ford Mustang GT, a 1959 Ford Thunderbird and custom choppers for the likes of Ozzy Osbourne. The Count himself advised in an April interview with the L.A. TV Examiner that flipping cars is not a quick way to make money; it must be worth the investment.
"The last thing you want to do is take a vehicle that needs everything, that has been rusted out and needs floor pans and quarter panels, and all of this metal fabrication with the intention to sell it in the end," said Koker. "You are going to be in so deep, you are going to have to ask a fortune and now your market is much narrower."
1. Stay financially realistic. In a recent Counting Cars episode, Koker lucked out by acquiring a sad shell of an old Chevy K5 Blazer for just $1,200. Restored, it could fetch dozens and dozens — if not a hundred — times the money. If you're on a budget, don't spend all your money on buying the car — you'll have nothing left over for the restoration. One resource on Yahoo! suggests buying no older than a 1995 model year vehicle; car flipping doesn't always mean flipping classic cars from the 1950s. Research Kelley Blue Book and other sources for average car values.
Make Your Money Work Better for You
For example, according to KBB, a 1995 Pontiac Trans Am with 200,000 miles of life is valued at an average $2,445. Browse CraigsList or local want ads — found one from the same period, in the same condition, for nearly half the price? Bought cheaply, it means more money towards the restoration, and more profit in the flip when you decide to sell it.
2. Choose vehicles in good condition, with good resale value. "When you are doing it to sell, you've really got to find the right car to start with," says Koker. "The car has to be in a certain level of condition, where you don't have to spend a gazillion dollars to make it worthwhile, because at that point, you have lost. The key is finding the right vehicle. If you are doing a car to flip, the key is finding the right vehicle to start with in the first place."
Think about how your investment will pay off. If you're thinking of throwing thousands of dollars into a car restoration, make sure it's a popular model that someone will actually want to buy from you (scratch off that old Pinto from the list). The resale value of cars like foreign imports (think Japanese compact cars), as well as some small trucks and vans, tend to command higher dollars for a better restore/resell project. In the end, just like renovations to your home, improvements to your car will raise its equity.
3. Have a plan. Koker asks, "Can you build it the way you see it in your head and can you do it cost effectively enough to make a profit on it? That is very difficult to do in the custom car world. Custom cars inherently are a way to lose money, not make money. It is usually a labor of love. It is something you do for yourself and you are intending to keep it."
Make Your Money Work Better for You
But if you're intending to sell it, stay realistic, not risky, in your financial plan. If the car has major engine, transmission, body and interior problems, it'll cost more to fix it than it's worth. It's the difference between restoring and rebuilding. A professional mechanic/restorer will do the job right, so you should consider their parts and labor fees. So if you spend $2,000 on  the car, and $15,000 in parts and labor, but you can sell it for $18,000-$20,000, you've made a profit.
"Tricking out" a car with too many modifications will also cost you more money and maybe even turn off prospective buyers. While it may be awesome on cars of Fast and Furious, for instance, in reality a modification could be more costly than it's worth. Some restorations are personal pet projects; yours is a business transaction. Many restorations are done right when returned as closely possible to their original incarnation.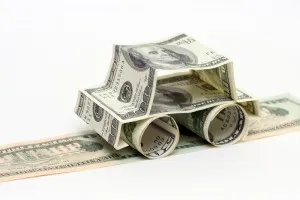 4. It's a Business: Flipping Cars for Profit First, Fun Second. In another interview with Las Vegas Weekly, The Count explained his car restoration muse: "I truly am one of those nutcases about cars and bikes," he said. "I've been that way all my life. It's never stopped for me. I lose track of the financial side. It's the eternal conflict with my creative side and finances."
Don't lose track of your finances if you want to make car flipping a serious business endeavor. Treat the purchase of each vehicle like you would any other car: inspect it, examine which repairs are feasible or not, obtain the car's title (and vehicle history, if possible). Don't be shy in negotiating cost both before and after — remember, you're playing two roles here as buyer and seller. Three roles, if you plan on restoring it yourself. If not, seek out a few professional body shops to see whose prices and services are affordable.
Make Your Money Work Better for You
Car flipping can be anything from a secondary income to a full-time gig. The key point is treating each vehicle like a "client": choose them wisely based on what they can offer you. Then, stay financially conservative in the ways you can improve them.  You'll be "counting cars" of your own soon enough, turning profits and feeling satisfaction and pride that you've given an old ride a second life on the road.