Don't Ignore These 12 Red Flags During the Job Interview Process

6 min Read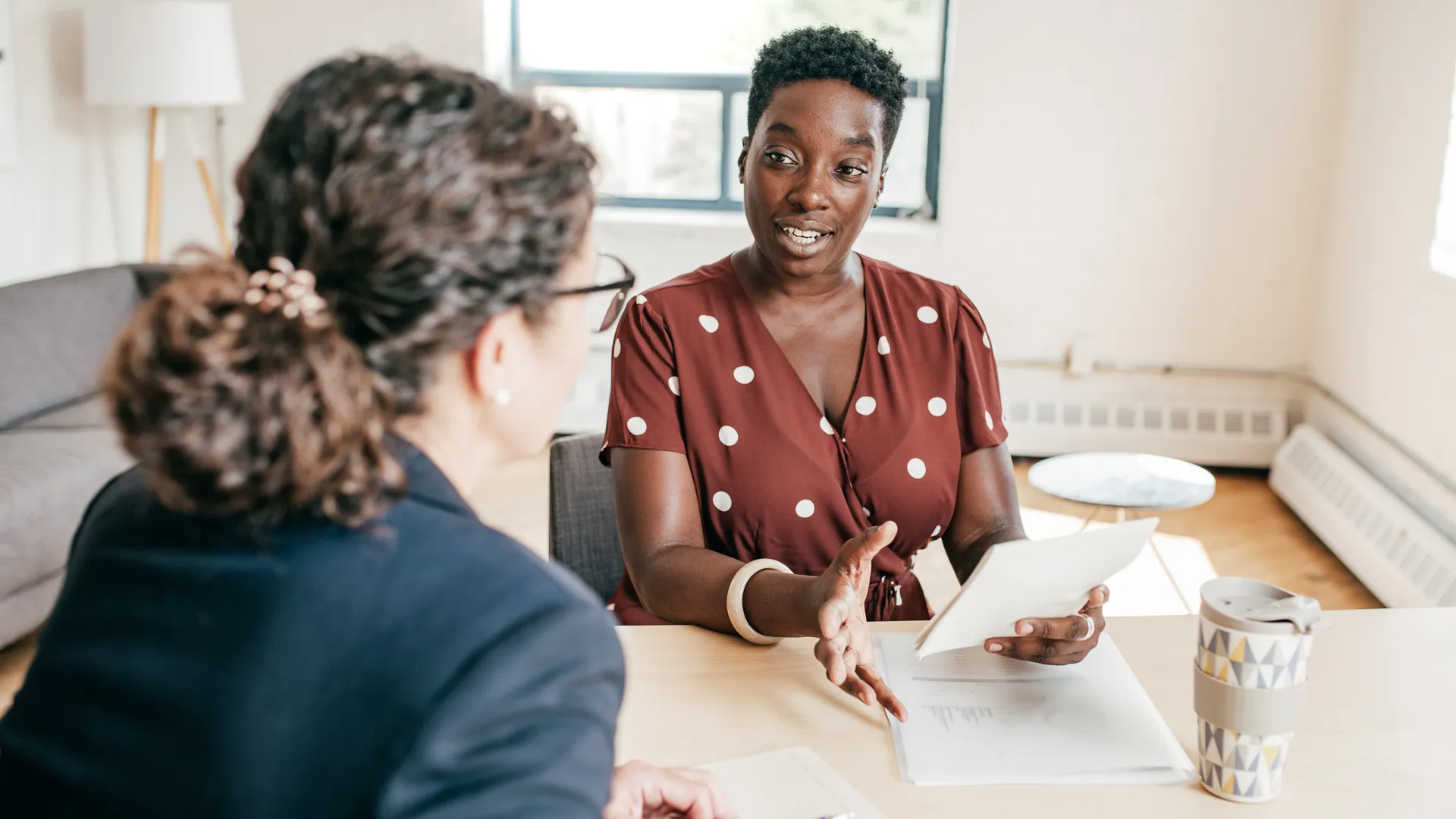 Make Your Money Work Better for You
The Interview Process Is Long and Drawn Out
"After a job interview, the wait to find out if you've been hired can seem like an eternity," Jennifer Parris, a career expert, shared on FlexJobs. "But if it takes weeks — or even months — before your interviewer lets you know that you got the job, you might want to think twice before signing that job offer."
This typically indicates that your role isn't a priority, which could mean you would be low on the totem pole in terms of resources and support if you did get the gig.
The Interview Process Is Disorganized
"If you notice the interview process itself is disorganized, poorly run or unprofessional, it may signal the company itself operates similarly," said Joseph Liu, a career change consultant and host of the "Career Relaunch" podcast.
You Don't Think You'd Get Along With Your Would-Be Boss
The interview process is typically your first opportunity to meet the person you would be directly reporting to, so you want to make sure it's someone who is supportive and whom you would get along with.
"A hiring manager is often on his or her best behavior during an interview; so, if you're already unimpressed by how that person shows up, don't expect things to be any better once you actually work for them," Liu said. "Being a tough interviewer doesn't mean you have to be disrespectful; so, if you are noticing the latter, be aware this may be a sign of things to come once you're an employee there."
The Job Duties Are Unclear
During the interview process, you should be able to get a good understanding of your job duties and how your role fits in with the rest of the company.
"If the hiring manager is unable to answer questions about your expectations for the role, reporting lines and challenges of the role, this is a red flag," interview coach Margaret Buj said. "It might be that the department is a mess or that they don't know what they are looking for — neither of which bodes well for your future in the company. It's also a problem if the interviewer can't provide a clear picture of the job and how success will be measured. If you don't know what is expected of you, how can you expect to progress?"
Make Your Money Work Better for You
The Interviewer Asks Uncomfortable Questions
"If you're being asked too many questions, and they're bordering on illegal interview questions, it might make you think twice about accepting this job," Parris said.
Legally, prospective employers cannot ask you about your race, religion, nationality, disabilities or marital status, according to FlexJobs, so it's a red flag if they do.
"Ditto if you feel like you're being pumped for financial information about previous jobs, as, unfortunately, your interviewer might just be collecting data during your interview without any real goal to hire you," Parris said.
The Interview Process Involves Numerous 'Tests'
"In applying for almost any job, you can expect to take a test of some sort," Parris said. "But if you're being given too many 'tests' — and it's starting to feel like you're doing some work for free for a company that you haven't been hired for yet — it's time to cut your losses and move on."
You Find Out the Company or Role Has a High Turnover Rate
Always ask why the position is available and how long it has been open. Also pay attention to how long your interviewers have been with the company. If it becomes apparent that people don't tend to stay at the specific role or at the company as a whole for very long, that's a red flag.
"If people are constantly leaving the company at high rates, it's a bad sign," said Jeanniey Walden, chief marketing officer at DailyPay. "'The Great Resignation' shouldn't be a quarterly experience. If the masses are heading for the exits, you need to ask yourself why."
You Find Out You're Expected To Work Overtime Regularly
You should ask about a typical workweek during the interview process, including the hours you are expected to work. If it becomes clear that you're expected to regularly work overtime, that's a red flag.
"It's one thing when you're expected to work long hours during a busy season. It's another thing when you're expected to work overtime all the time," Parris said. "Particularly if you're a salaried and exempt employee, you won't earn any extra money for every hour you work over 40. Plus, a job that expects you to work nights and weekends likely won't have any work-life balance or flexibility. And requiring overtime could also indicate that a company is poorly run or constantly understaffed."
Make Your Money Work Better for You
The Interviewer Is Unenthusiastic About the Company or Role
"If the hiring manager isn't getting fired up about the company … yikes," said Melissa Hirsch, principal recruiter with Betts. "If they truly love what they do, you should feel and hear the passion when they explain the job, why they joined the company, etc. If you feel like they're going through the motions and just putting a butt in a seat, trust your gut. That's probably the case."
The Interviewer Badmouths the Company or Other Employees
It's already a red flag if your interviewer seems unenthusiastic, but alarm bells should be going off if they speak poorly about the company or the people they work with.
"While you know you shouldn't badmouth your current or previous employer in a job interview," Parris said, "if the person you're interviewing with badmouths the staff, your potential supervisor or the company, you should take note."
You Find Out the Salary Is Below Market Rate
"The job market is hot right now. Don't let employers take advantage of you," said Betts' Hirsch. "There are plenty of other fish in the sea (or companies hiring) that will pay at or above market rate with full benefits. Do not settle for less."
There's a Lack of Transparency
"While the employer may not be transparent about everything during the interview, not being transparent around certain issues can be a red flag," Parris said. "For example, if you ask to meet the team before accepting the role but the employer won't let you, that's a red flag."
More From GOBankingRates
About the Author