Good News – Jobless Claims Aren't as High as Predicted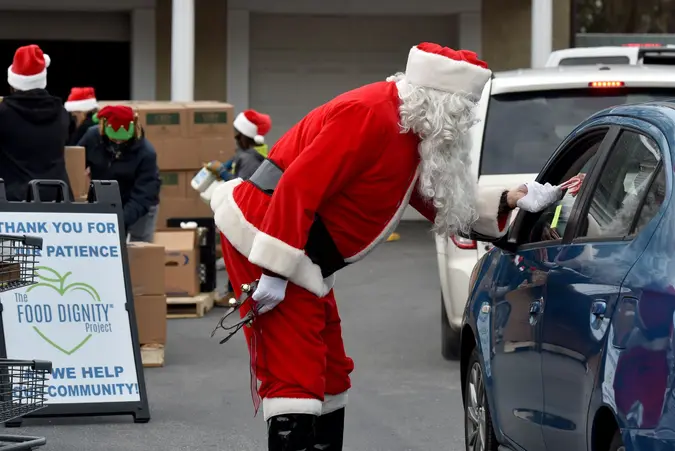 Aimee Dilger/SOPA Images/Shutterstock / Aimee Dilger/SOPA Images/Shutterstock
On Wednesday, the U.S. Department of Labor released unemployment figures for the week ending December 19. The number of first-time unemployment claims was 803,000. While very high, this is less than the 899,000 that the markets had expected, and lower than previous reports this month.
See: Trump Asks for a Stimulus Do-Over, $2,000 Minimum Checks
Find: Stimulus Deal Lets Some Workers Keep Extra Unemployment Money They Were Overpaid
Two factors may be at work. The first is that the $900 billion stimulus package includes an extension of the Paycheck Protection Program, and that may be giving employers and incentive to keep workers on just a bit longer.
"A mixed bag but the first drop in real consumption since April is not good news."

@IanShepherdson

on "Weekly jobless claims/Durable goods orders/Personal income and spending"

#PantheonMacro

— Pantheon Macro (@PantheonMacro)

December 23, 2020
The second is that states may be better at defending their systems against the fraud that had hit hard. The exact amount of fraud is hard to quantify, but the Wall Street Journal reports that it may be in the billions. California uncovered a fraud being run by prisoners in the state, and anecdotal evidence in other states indicates that fraudulent claims are not uncommon.
Make Your Money Work Better for You
The third possibility is that the economy is improving, but that seems to be the least likely. Other indicators are holding steady or deteriorating right now, including consumer confidence.
See: 10 Surprises Congress Snuck Into The Stimulus Package
Find: What To Do If Your Unemployment Is About To Run Out
The hope is that a combination of stimulus spending and a vaccine will create a turnaround in unemployment figures soon. However, the stimulus package is delayed by President Trump's request for larger cash payments, so it is unclear when the PPP funds will be available. For now, though, a few more families than expected have received the holiday gift of employment (though the data behind joblessness claims isn't always perfect).
More From GOBankingRates:
Make Your Money Work Better for You