8 Highest-Paying Careers Where You Get the Most Paid Time Off Each Year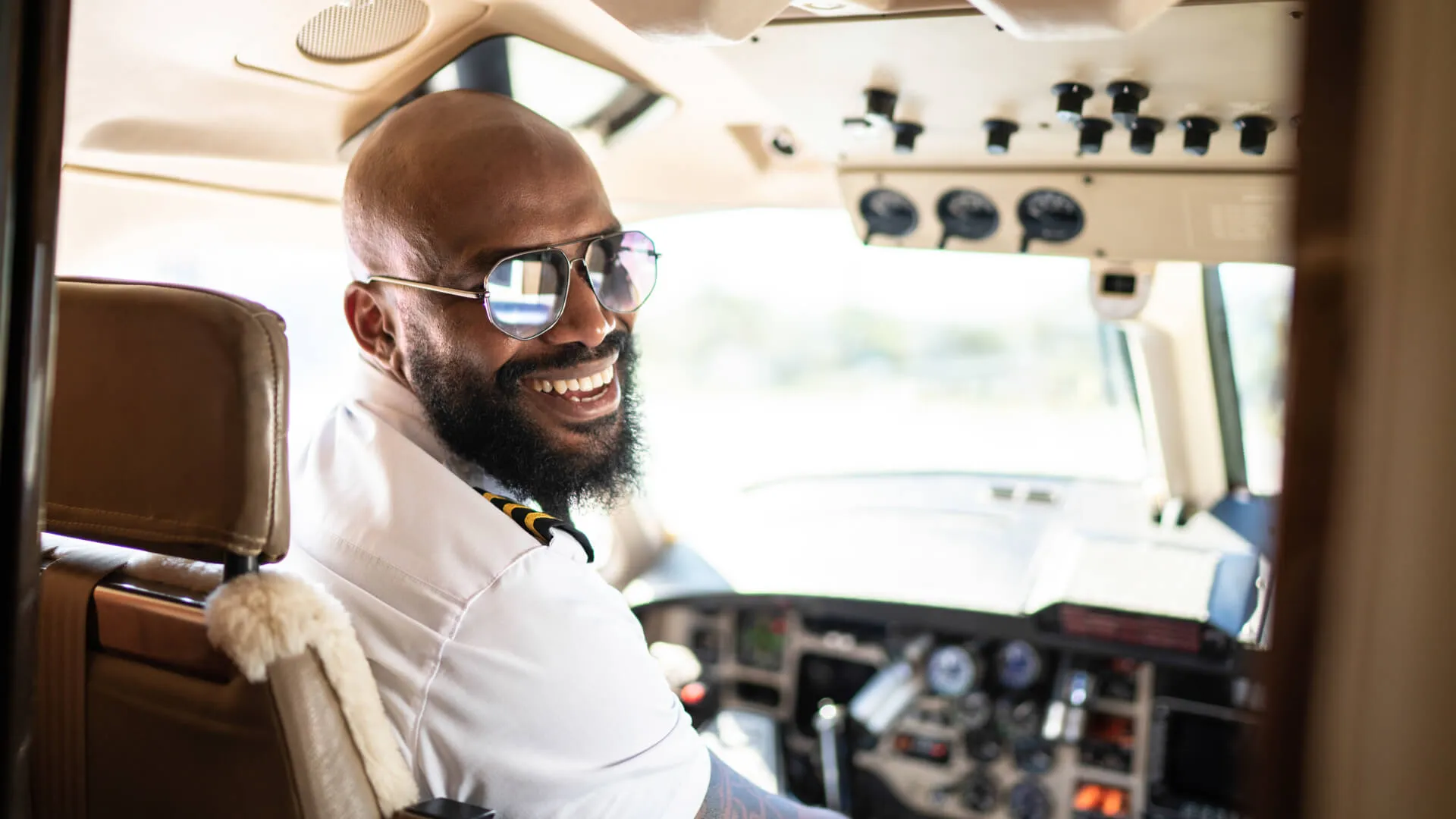 It's the dream of most American workers: a high-paying job that also gives you a large amount of paid time off. While not common, there are some careers where you can expect to earn more than the nationwide average annual salary of $59,428 and enjoy more than the standard two weeks of vacation time.
Here are some of the highest-paying jobs, along with the amount they are expected to grow between now and 2032, according to the Bureau of Labor Statistics, and the typical amount of annual leave offered.
Airline Pilot
Median salary: $148,900
Job growth through 2032: 4%
Pilots cannot exceed 1,400 hours of flight time in a calendar year. (A worker with a typical 9-to-5 job with two weeks' vacation works 2,000 hours per year.) Granted, pilots work additional hours outside of actual flying hours, but there are strict regulations on how much time off they must have between flights.
Pilots who have enough seniority to be able to fly the routes they want could manage to secure multiple weeks of vacation time and still maintain their high-paying jobs.
Judge
Median salary: $128,610
Job growth through 2032: 2%
The amount of time off judges get varies depending on where they work. State judges may get a few weeks off, plus sick time and holidays. Federal judges may get 30 days or more of vacation, plus holidays and sick time.
At the pinnacle of judgeship, the Supreme Court, justices get a three-month recess in the summer, in addition to holidays and sick time.
Judges typically set their own schedules, so they have quite a bit of flexibility. Of course, they need to preside over the trials they are assigned, so they need to be in court when those trials are going on. But they are typically able to schedule around their vacations.
Make Your Money Work Better for You
K-12 School Principal
Median salary: $101,320
Job growth through 2032: 1% (little or no change)
Principals of elementary, middle and high schools follow the school calendar for the most part, including a summer vacation, holiday breaks and spring break. Like teachers and other school professionals, they are required to put in some time when school is not in session for planning, preparation and professional development, so they don't get as much time off as the kids do.
But principals usually can get away for at least a few weeks in the summer, and they might be able to take a week or two at other times during the year as well.
Speech-Language Pathologist
Median salary: $84,140
Job growth through 2032: 19%
Speech-language pathologists assess and treat people who have disorders related to communication. They may work in schools, in hospitals, in nursing homes or in private practice.
The amount of paid time off speech pathologists get is largely dependent on where they work. Those who work in schools may get summers and school vacations off, although they may need to do some planning and professional development work during those times. Those who work in private practice may be able to set their own schedules and see patients at times that are convenient for them.
Given the high demand expected for speech-language psychologists over the next decade, most qualified practitioners can work part time if they choose or negotiate the vacation time schedule they want.
School Psychologist
Median salary: $81,500
Job growth through 2032: 6%
School psychologists provide counseling for individual students in K-12 schools and implement individual and school-wide strategies to address issues that impact learning. School psychologists work on a school-year calendar, so they have a summer break as well as holiday breaks, and typically a spring break.
They are required to do planning and preparation work, as well as take continuing education courses to maintain their license, during these breaks, so not all of the school breaks can be considered time off. But there is usually a several-week period in the summer when they can get away.
Post-Secondary Teacher
Median salary: $80,840
Job growth through 2032: 8%
Post-secondary teachers are those who teach beyond the high school level, so this category includes college professors. As such, these professionals often get the summer off, although they may use that time to do research, to write or to take professional development courses.
Many post-secondary teachers work part time, depending on the number of courses they teach, so they may be able to more easily schedule their vacation time.
Make Your Money Work Better for You
Occupational Therapist
Median salary: $72,451
Growth through 2032: 12%
Occupational therapists work with people with disabilities and those who are recovering from accidents or illnesses. They help them perform small motor tasks, such as writing or other skills required for daily living.
Occupational therapists may work in private practice, in hospitals or rehabilitation centers, in schools or in clinics. The amount of time off occupational therapists get is dependent on where they work, but this is another high-demand field, like speech-language pathology. This allows occupational therapists to negotiate their schedules and paid time off in many cases.
Small Business Owner
Average salary: $68,692
Job growth through 2032: Unknown
It may be a surprise to see small business owners on this list, but many business owners are able to make their own schedules and therefore control the amount of time off they have. While owners of restaurants and retail stores may not have the option to take lengthy vacations, at least not at first, consultants and other self-employed people may be able to schedule their work however they like.
You've probably noticed that most of these jobs are not entry level and many require advanced degrees. So, you won't be snagging that high salary along with many weeks of vacation time right out of the gate, but getting the right education and choosing positions that well help move you up the ladder means that someday you could be looking at a six-figure income and four to six weeks of vacation each year. 
More From GOBankingRates