From Astronomy to Fashion: Here's How Much These 10 Unpopular American Jobs Pay

7 min Read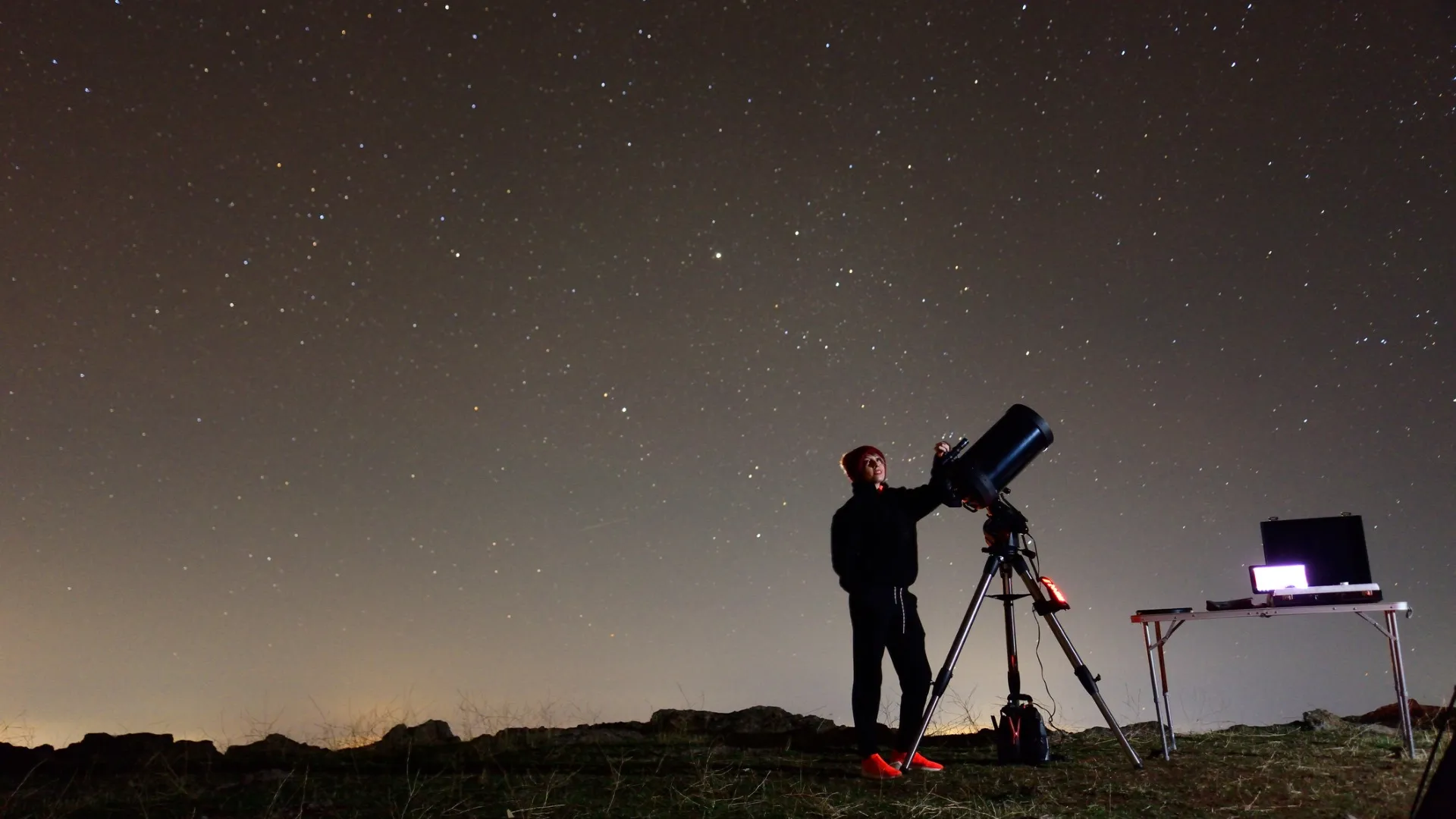 What did you want to be when you were younger? Perhaps you said "a police officer" or "a doctor." There are certain jobs lots of people aspire to have, and the real-world numbers reflect that. For instance, there are over 658,000 police officers in the country today, according to the most recent Bureau of Labor Statistics data.
Business: Companies That Let You Work From Anywhere
Read More: Feel Like You're Retired With One of These 30 Laid-Back Jobs
But while certain jobs are and will continue to be popular, there is also the other end of the spectrum. Indeed, some jobs are much smaller in number. For instance, the job with the smallest number of reported workers is wood patternmaker with just 190 people nationwide. Of course, this is a very niche job, so it makes sense that there are so few people who have it.
We used the most recently available BLS data to find some of the least popular jobs in America. Most of the jobs with the lowest employment are either highly specialized or just very niche occupations. They are certainly not like engineers, which are needed at nearly every company today.
This gallery will detail these not-so-popular jobs as well as provide estimates for what each of these jobs pays.
Last updated: June 16, 2021
Make Your Money Work Better for You
Agricultural Engineer
Annual mean wage: $101,620
Agricultural engineers earn a nice salary with the average clearing the six-figure mark. However, this is a highly specialized job and there are only 1,440 agricultural engineers in the United States; that's fewer than 30 per state. These jobs can cover a wide range of duties; broadly speaking, the job is about improving processes in the agricultural industry. One job posting has a base pay range of $85,000-$95,000. Its job duties include investigating and troubleshooting plant/process problems and project management. Five-10 years' experience is a typical requirement.
Read More: Here's a Full List of Unemployment Resources for Your State
Geographers
Annual mean wage: $85,620
Geographers also earn a generous salary, although not as generous as agricultural engineers. However, if geography is your thing, this job could certainly be interesting. Nevertheless, there are only 1,450 geographers in the entire country. These jobs, too, require a high level of expertise and are either government employees or contracts working for the government. Potential responsibilities include capturing, analyzing and manipulating data. One geographer job posting is from the Department of Agriculture. Another job requires developing geospatial intelligence reports. A bachelor's degree isn't necessarily required, though applicable experience must take its place.
Making Money: 27 Most Lucrative Side Hustles for People Over 50
Astronomers
Annual mean wage: $126,250
Do you enjoy analyzing the night sky? If so, perhaps a job as an astronomer is worth considering. Although there are only 1,910 astronomers in the country, the mean wage is one of the highest in this gallery. While some astronomers work and teach at universities, as well as conducting research, others work at NASA and national observatories. These positions are generally heavily research-based and may be tenured positions. That may contribute to the low number of opportunities. Plus, post-doctoral research may be a requirement.
Make Your Money Work Better for You
Genetic Counselors
Annual mean wage: $89,710
What are genetic counselors, you ask? According to the National Institute of Health, genetic counselors "help identify families at possible risk of a genetic condition by gathering and analyzing family history and inheritance patterns and calculating chances of recurrence." While the human genome is incredibly complex, this job should pique the interest of any and all science nerds. Most genetic counselors work for healthcare providers, and a master's degree is often required. There are 2,280 genetic counselors nationwide. The salary range is $63,000-$120,000.
Find Out: 45 Jobs That Can Make You a Millionaire Before Retirement
Models
Annual mean wage: $54,050
Models are often talked about, especially among those who are into fashion. But despite being a frequent topic of discussion, there are only 2,350 models in the country. This doesn't come as a shock though as models generally only live in cities like New York, Los Angeles and Miami. These jobs are difficult to come by; you aren't likely to find postings on LinkedIn or anything of the sort. The pay is also not very high, and modeling can be an extremely demanding job.
Mathematicians
Annual mean wage: $112,530
With only 2,460 people claiming this title, "mathematician" is one of the least popular job titles in America. But they earn well over six figures on average, so why are there so few of them? This is likely another case of limited supply as opposed to limited demand. In other words, there simply aren't that many job opportunities. You might expect most of these jobs would be at universities, but that isn't necessarily the case. There were postings for jobs at the FBI and at a game company. More predictably, mathematicians are tasked with developing formulas and applications to solve industry problems. There is a salary range of $82,000-$135,000.
Time Off: Should Employers Require Workers To Take Time Off?
Make Your Money Work Better for You
Sociologists
Annual mean wage: $93,420
Sociologists study society and social behavior. This job is about understanding how groups of people interact with one another in the larger context of our institutions. This is another job that usually pays well, but there are only 2,470 sociologists in America. You might also see this job referred to as "social scientist." Many of these people work for government agencies or for organizations like Pew Research Center. A bachelor's degree is typically required. Once again, these jobs are not so much unpopular as they are a bit tough to come by.
Remote Work: Companies That Let You Work From Anywhere
Historians
Annual mean wage: $68,400
Are you a history buff? If so, historian naturally makes sense. While this job doesn't pay quite as well as some of the others in this gallery, it is still above the national average for all jobs. With 2,770 people claiming this job title, it is still one of the least common jobs in America. If you happen to land one of these jobs, there's a good chance it will be with a university or government agency. There may also be an emphasis on preservation and the interpretation of historical resources. Requirements vary, but a graduate-level degree may be required. The salary range is $38,000-$98,000.
Forest Fire Inspectors and Prevention Specialists
Annual mean wage: $52,130
This job is one that will likely only become more important due to climate change. However, only certain parts of the country are prone to forest fires, which might explain why there are only 2,900 people who claim this job title. ZipRecruiter shows a similar average wage but provides a wide range of $33,000-$95,000. As you might expect, most of these jobs are with the Forest Service or the Department of Agriculture. Responsibilities include providing community preparedness, fire prevention and fire information/outreach.
Retirement: Chick-fil-A and 23 More Companies With Surprisingly Great 401(k) Plans
Make Your Money Work Better for You
Choreographers
Annual mean wage: $52,000
A choreographer is the most popular (or least unpopular) job title in this gallery. Still, there are only 3,580 choreographers nationwide. They teach all kinds of styles of dance, from ballet to tap to jazz to lyrical. You might also see dance instructor as a job title. While choreographer is the most popular job in this gallery, it is also the lowest paid, slightly below forest fire inspector. These jobs are also not easy to find: Job search website Indeed has some listed, but you may have difficulty finding opportunities locally. Thus, relocation might be required; the same is true for a bachelor's degree.
More From GOBankingRates

About the Author