How To Make Money Playing Video Games in 2021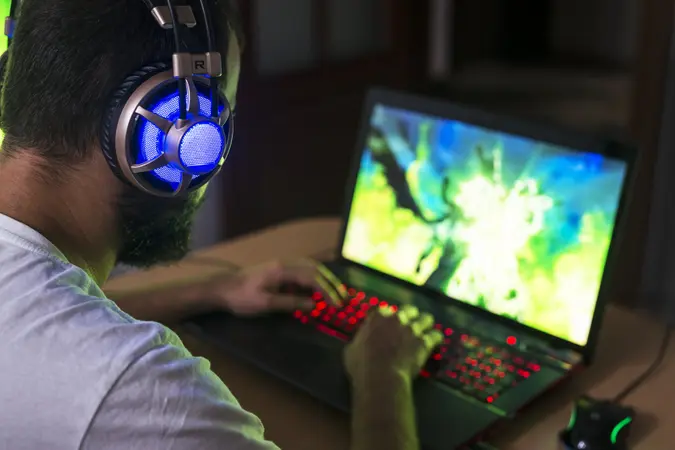 sezer66 / iStock.com
In 2017, the video game industry hit $108.4 billion in worldwide revenue. And though free-to-play titles and mobile games did most of the driving, eSports is expected to surpass $1 billion this year. In the overall financials of the industry, eSports is a blip, but its continued growth means that big publishers like Activision, Electronic Arts and Riot Games are paying more attention.
If you've dreamed of playing video games for a living, becoming a pro gamer could be your golden ticket. Here are some ideas on how to make money playing video games. You may make millions or maybe one day win an Olympic gold medal off your hobby.
Twitch Streaming Lets You Make Money by Playing Video Games
Twitch may be one of the easier ways to make money playing video games. You don't need to be on the world-famous team SK Telecom T1 to make money online gaming. Being a famous gamer can be as simple as playing games and streaming live on video platforms like Twitch. There, fans can interact with you as you play and pay to watch you show off your video games skills. Of course, it helps if you're actually good at the game, and can talk strategy and character builds.
On Twitch, streamers with a few thousand followers and five-figure views earn an average of $3,000 to $5,000 per month playing 40 hours per week — and that's just off subscriptions. And the pay can get even higher. For example, Twitch user and "Fortnite" mega gamer Tyler "Ninja" Blevins has more than 12 million followers and is making at least $500,000 a month on Twitch.
Posting Gaming Videos on YouTube Also Earns Money
If you're not familiar with Twitch, YouTube is another viable option to earn big bucks streaming gaming content. However, it may be harder to make the big bucks YouTube Stars make — you'll need a big subscriber base and lots of views.
In 2016 gamer PewDiePie, whose real name is Felix Kjellberg, was YouTube's biggest star and highest-paid personality on the social platform. PewDiePie made a cool $15 million thanks to his 50 million subscribers at the time. And although the Swedish streamer and gamer recently sparked controversy with racist videos, he still managed to pocket $9 million.
Make Your Money Work Better for You
Do You Need Subscribers To Get Money?
Whether it's Twitch or YouTube, you need subscribers to make money playing video games. It could take months to years to get there, but the payoff could be big. Video game content reached 1.2 billion views last year. And in order to get this gaming fix, people are willing to pay money to get the inside scoop on their favorite games. For example, Twitch users will pay an average of $4.99 per month to their favorite streamers.
7 Ways To Make Money as a Video Gamer
Here are some tips to help you get started.
1. Become a Professional Gamer
Of course, if you think you've got the chops to become a pro gamer on the international scene, that's another way to make money gaming. Unless you're uber-talented or spend long hours playing to master a game, this is one of the harder — and more competitive — ways to make money playing video games.
Internationally popular eSports favorites include "League of Legends," "Counter-Strike: Global Offensive" and "Dota 2." Choose a title you love and start practicing. You'll need to put in hundreds or thousands of hours into the game before you'll be skilled enough to enter local tournaments. Reach out to local gaming communities online and start with smaller tournaments. "League of Legends," for example, hosts a uLoL Campus Series for collegiate teams in the U.S. and Canada.
2. Get the Best Gaming Equipment
Like most other careers, you'll face some upfront costs, but it's worth it if it makes you more money in the end. A high-end gaming PC, for example, can easily cost you well over $1,000. And don't forget the monthly cost of high-speed internet. A proper desk setup can also cost you a lot of money but save you from the negative health effects of gaming all day, like carpal tunnel, which can end your career in a snap. Proper setup is so important to gaming that gamer PewDiePie created a gaming chair currently selling for more than $400.
Make Your Money Work Better for You
3. Assemble or Join a Pro Team
Don't expect to make much money in the beginning. If you manage to get on a professional eSports team, though, you'll start to make decent wages.
Some higher-profile leagues have begun instituting salaries to supplement tournament winnings. For instance, The League of Legends Championship Series institutes a base annual salary of $75,000 per player. If that doesn't sound like much, don't forget about added earnings for high performance and sponsorships.
4. Create Guides
Although many people flock to Twitch and other platforms for live streams of gaming content, you can also make some cash by writing or uploading video game guides. It may be an easier and less competitive way to make money for your love of video games. You can also create an eBook that reads as a walkthrough or explainer of a specific game which you could sell for $15 or more per purchase.
To get started, make sure you have first-hand knowledge about the game you're writing about and some writing skills to put a guide or article together. Once the guide or eBook is ready, you'll need to market it to your target audience.
5. Compete in Gaming Events
When you're just starting out as a pro gamer, you may make a little bit of money off tournaments. In the big leagues, turnout, visibility and popularity vary widely, which means payouts for pro gaming tournaments do, too.
Gamer UNiVeRsE, whose real name is Saahil Arora, made $2.8 million in one year from 67 tournaments, making him the highest-earning gamer in history.
6. Pick Up Endorsement Deals
In the gaming scene, sponsorships are an important money-maker. However, the most lucrative deals are typically reserved for the top gamers. Like athletic sponsorships, you can land endorsements in one of two ways. You either reach out to your favorite brands to express interest and provide proof that you have high visibility in the gaming community — such as on Twitch — or you get approached by a sponsor.
Make Your Money Work Better for You
In either case, you'll most commonly be given gear to use in public competitions, like a new gaming mouse or Bluetooth headset, though you might also have your expenses paid to attend gaming events or competitions. Though these types of deals won't put money in your pocket, they do help offset your out-of-pocket costs.
7. Become a Coach
Even professional gamers need coaches. As a coach, you can make money helping players train, strategize, manage endorsements, and book events and tournaments.
An assistant coach for Team Liquid of "League of Legends" fame revealed that he made an annual paycheck in the mid-$30,000s, plus health insurance and performance bonuses. Of course, the total amount earned can vary depending on how well the team performs and what game they're playing.
Click through to see more ways to make more money online.
Final Take
Figuring out how to make money playing video games takes commitment and creativity. You'll need to hone your skills by spending hours playing your favorite games. Luckily, it's probably fun. However, even the best game players may not hit stardom simply because they're good. Take advantage of some of the ideas provided to network and break into the lucrative gaming business.
Cynthia Bowman and Taylor Bell contributed to the reporting for this article.
Our in-house research team and on-site financial experts work together to create content that's accurate, impartial, and up to date. We fact-check every single statistic, quote and fact using trusted primary resources to make sure the information we provide is correct. You can learn more about GOBankingRates' processes and standards in our editorial policy.