Incentives Companies Are Offering To Find Workers

7 min Read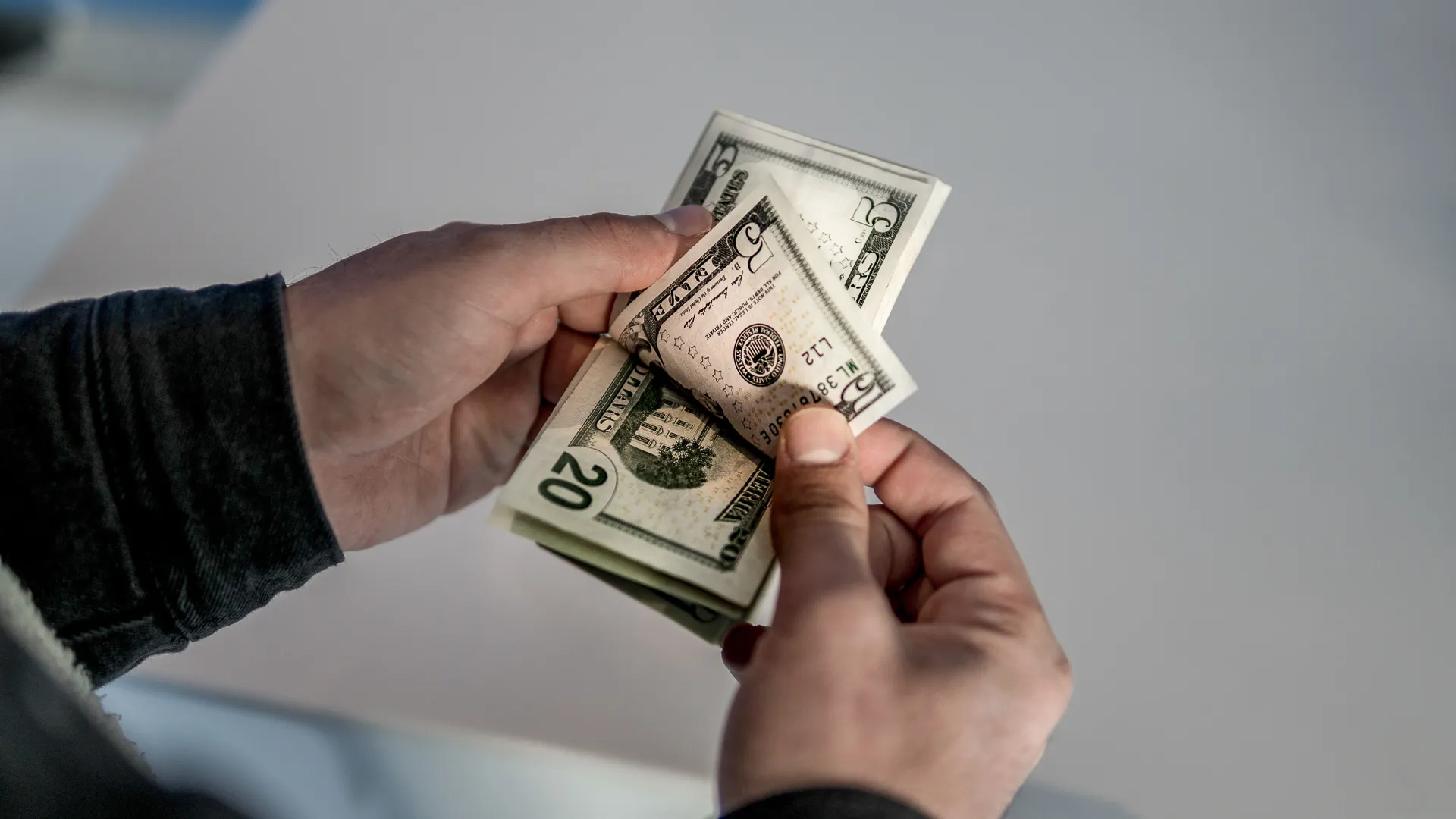 With the job market still red hot, some of the biggest companies in America are competing ferociously for the top talent in a very shallow labor pool. It's an applicant's market, and in order to lure qualified new hires and to retain the workers they already have, corporations are being forced to dig deep and get creative. 
2021 Small Business Spotlight: Check Out Our Small Business Stories, Plus the Nominated Businesses Near You
See: 26 Highest-Paying Jobs That Let You Work From Home
Sites like PayScale, Glassdoor and ZipRecruiter are showing a big increase in large corporations offering higher salaries, hefty signing bonuses and enticing new benefits like free education and child care. In many cases, employers are paying hundreds of dollars in bonuses in exchange for proof of vaccination.
Even still, the competition for talented labor is the sharpest it's been in years. If anyone is out of work and looking for employment, looking to trade up the job they have for something better or hoping to change careers altogether, they can expect to be recruited heavily.
Last updated: June 29, 2021
Make Your Money Work Better for You
Amazon: $1,000+ Cash Bonuses and $2 Pay Bumps
In May, Amazon announced its intention to hire 75,000 workers for its fulfillment and logistics network. The average pay would be $17 an hour — a nice bump up from Amazon's standard $15. To sweeten the pot, $1,000 signing bonuses were tacked onto the deal. With proof of vaccination, new hires also receive a $100 bonus.
Walmart: $8,000 Sign-On Bonuses for Truck Drivers
With a safe, modern fleet of vehicles; quarterly safety bonuses; up to 21 days of paid time off in the first year; no unloading of boxes or merchandise; and a possible salary of up to $87,500 in the first year, Walmart was already a top-tier employer for truckers. To deal with COVID-19 and an industrywide truck driver shortage, however, Walmart announced in May that it would be upping the ante with $8,000 sign-on bonuses in select locations for qualified Class A drivers.
See: Chick-fil-A and 23 More Companies With Surprisingly Great 401(k) Plans
JBS USA: A Big Pay Raise and Free College Degrees
In 2020, slaughterhouse workers and meatpackers emerged as one of the most vulnerable, most expendable and most critical groups of frontline workers of the entire pandemic. The largest meatpacking company in America, JBS USA, responded by raising hourly wages by a full 30% over last year, according to The New York Times. Floor workers at the company's major plants are now earning $21 an hour, with $30 possible for those with advanced skills. On top of that, JBS is now offering to pay for college degrees for its 66,000 workers as well as for one child per employee.
Check Out: The World's Most In-Demand Jobs That Don't Require a Degree
Waste Management: Free College for Workers and Their Families
JBS isn't the only company using college money as an emergency hiring incentive. Waste disposal giant Waste Management is forced to compete for drivers with the likes of Amazon and Walmart. According to The New York Times, it costs the company a minimum of $12,000 to find and hire a replacement when it loses a driver. To retain the talent it has and attract new recruits, Waste Management announced it would pay for its employees to earn associate or bachelor's degrees. Starting in January, it will expand that program to include the spouses and children of Waste Management employees, too.
After College: 20 Jobs Where You Can Make $60,000 Out of College
Make Your Money Work Better for You
Wawa: Cash Bonuses for New Recruits — More If They Become Recruiters Themselves
Once regional to Pennsylvania and New Jersey, Wawa's winning convenience store model has spread as far south as Florida and the chain plans to keep expanding. That kind of growth requires a whole lot of labor — 5,000 new hires, to be exact — to add 60 new stores to its 900 existing locations. Wawa is competing for talent with juicy cash bonuses on top of its already impressive benefits package. The corporation will give $500 to a new hire for signing on, but it tacks on another $300 if that hire gets vaccinated. If they refer a friend as a new recruit, that's another $500 for an Amazon-topping bonus of $1,300.
Options: High-Paying Jobs at Apple, Facebook and Google That Don't Require a Degree
Microsoft: Five Months of Maternity Leave
When big corporations were adjusting to the new reality in the spring of 2020, tech giants like Facebook, Google and Microsoft brought the national discussion about parental leave to the forefront of their response to COVID-19's impact on their employees. More than a year later, and Microsoft has now increased its family leave package to 20 full weeks of paid time off for birth mothers and 12 weeks for all other new parents, including foster placements and adoptions.
See: 45 Jobs That Can Make You a Millionaire Before Retirement
Chipotle: Cash and Referral Bonuses on Top of an Already Sweet Benefits Package
Working at Chipotle means free burritos — but that's not what makes the fast-casual restaurant chain one of the best employers for hourly unskilled wage earners. Benefits include education assistance, quarterly bonuses, annual bonuses, a stock purchase plan, telemedicine, paid time off, plus a good retirement plan and medical benefits. For managers and support staff, the perks are even sweeter.
Then in May, Chipotle announced it was sweetening the deal even further as it looked to add 20,000 new employees through the summer. It increased wages to an average of $15 an hour with the possibility to earn six figures as a manager in as little as 3 1/2 years. It also announced bonuses of $200 for crew members or $750 for apprentices and general managers.
Check Out: 24 Tips To Change Your Career and Land Your Dream Job
Make Your Money Work Better for You
Omni Hotels & Resorts: Bonuses, Pay Raises — and Free Hotel Rooms To Live In
With the exception of maybe trucking, hotels and restaurants are suffering from the labor shortage more than any other industry — about 1 million of the 8 million jobs available at the beginning of June were in hospitality.
Omni Hotels & Resorts responded by doing something it had never done before — it offered free guest rooms for summer employees to live in. All new hires are now guaranteed entrance into the management training program if they stay through Labor Day and new summer hires get a $250 signing bonus plus a $500 retention bonus at the end of the season. Entry-level housekeepers start at $16 in some locations — $17 for applicants with experience.
Read: 10 Small Changes To Stay on Track With Your Career Goals
McDonald's: Flexibility in Scheduling and a Bonus
McDonald's is one of many fast-food chains that's in dire need of workers, and it's attempting to lure and keep new recruits with scheduling that is both flexible and predictable. Employees can pick their shifts — in many cases, pick their hours — and McDonald's is willing to offer set days and hours for those who want them. On top of that, Mickey-D's is doling out $400 signing bonuses to new hires in select locations.
Important: 5 Things To Negotiate at Your Job Other Than Salary
Your State (Maybe): $2,000 To Take Any Job
In May, 22 Republican-led states announced they were pulling out of a federal unemployment program early and cutting enhanced benefits, which they believe incentivize staying out of the workforce. To go along with the stick, four of those states — Arizona, New Hampshire, Montana and Oklahoma — included a carrot in the form of back-to-work bonuses worth between $500-$2,000, which would be paid to unemployed residents who take a job when offered.
Photo Disclaimer: Please note photos are for representational purposes only.
About the Author