Contact Tracing and 26 Other Surprising Industries Hiring More Than Ever
These industries are thriving in the COVID-19 crisis.
The Labor Department announced that the week ending April 11 saw an astonishing 5.25 million new jobless claims. In just four weeks, virtually all of the job creation since the Great Recession has been wiped out, and there have been over 20 million new unemployment claims in the month of April alone. That means the coronavirus pandemic already has more than doubled the job losses of the financial crisis.
While some people are capable of working from home, or have the savings that will allow them to wait out the worst of the crisis, many don't have the financial resources to go without a paycheck. Others don't have any reason to think they'll be working again in the near future.
However, while many industries have been dealt a crushing blow, a handful of lucky ones are actually experiencing an explosion in demand. These businesses are working hard to hire thousands of new people to keep up with the surge in demand and help service customers in these gloomy times. In fact, many are even increasing wages and/or benefits by a significant amount.
Whether you're looking for a part-time stop-gap job to make ends meet or trying to find a new full-time job that might last beyond the crisis, know that there are industries in great shape. Here's a closer look at the industries that are not only bucking the trend of higher unemployment — they are hiring faster than ever before.
Last updated: May 29, 2020
1/89
damircudic / Getty Images
Contact Tracing
Contact tracing is of crucial importance when fighting a pandemic. The careful work of interviewing people so that you can find each and every person they might have come into contact with is essential to limiting the spread of diseases like COVID-19, and that means government agencies at various levels are scrambling to hire people for this life-saving work.
2/89
Sean Pavone / Getty Images/iStockphoto
New Mexico Department of Health
One such government organization would be the New Mexico Department of Health, which has posted a call for applicants to become contact tracers. The state's currently looking to hire 200 to 250 people as they begin moving into the next phase of their coronavirus response.
Damage Report: The Coronavirus' Effect on Employment in Every State
3/89
FangXiaNuo / Getty Images
Partners in Health
Public health nonprofit Partners in Health isn't intending to leave all the work of contact tracing to the CDC. It's announced plans to deploy almost 1,000 people to help meet the need.
4/89
Wayne Via / Shutterstock.com
Government
Government services aren't stopping because of the pandemic, and some have bigger needs than ever before. That means there are new jobs in the public sector for those interested.
5/89
Katherine Welles / Shutterstock.com
Centers for Disease Control
For those with a newfound interest in public health as a result of this crisis, you could get your start by signing on as a public health fieldworker with the Centers for Disease Control. The important work of vigorous contact tracing is going to be a necessary step to reopening the country, and the CDC will need a lot more staffers to carefully track cases to prevent new outbreaks.
6/89
Anna Hoychuk / Shutterstock.com
US Census Bureau
The all-important U.S. Census plays an essential role in determining how government resources are distributed, so its work will continue in spite of the pandemic. While many job offers have already been made, the Census continues to hire for temporary, part-time jobs.
Home Improvement/Hardware
Many people have a lot more time on their hands these days, so home improvement projects are finally possible. Americans are also probably looking to avoid social contact with a contractor or repairman, so making any pressing fixes around the house on your own is at a premium.
8/89
ivanastar / Getty Images
9/89
Eric Glenn / Shutterstock.com
Tractor Supply Co.
Team members at Tractor Supply Co. are getting a temporary $2 an hour raise. In addition, many store managers and frontline leaders will receive a one-time bonus of $1,000 or $500. It's also hiring another 5,000 workers.
10/89
Ken Wolter / Shutterstock.com
ACE Hardware
ACE Hardware plans to bring on 30,000 new associates throughout the U.S. That includes workers for both regional support centers and its 4,300 locally-owned stores.
11/89
Sorbis / Shutterstock.com
Convenience Stores
Local convenience stores are also an important provider of essentials, selling food and other basics. These chains have seen a jump in demand that's pushing them to hire at a rapid rate.
12/89
SnappixPro / Shutterstock.com
7-Eleven
One of America's best-known convenience stores is looking to bring on considerably more staff to service customers. They've announced plans to bring on 20,000 new store associates in response to the crisis.
13/89
George Sheldon / Shutterstock.com
Sheetz
Mid-Atlantic chain Sheetz is expanding its workforce. The company is hiring full-time and part-time employees to work both the night and the day shift.
14/89
Africa Studio / Shutterstock.com
Online Learning
With millions of children needing to continue their education outside of the classroom, online learning has suddenly become an essential service.
15/89
Drazen_ / Getty Images
edX
The company edX is a remote learning platform founded by Harvard and MIT as a way for top-tier universities to start offering remote learning options. It's a nonprofit organization and currently has needs for employees in education services, engineering, marketing and sales.
16/89
NickyLloyd / Getty Images
Coursera
Coursera is one of the biggest names in the online learning space, and it's looking to capitalize on that in this crisis. The company is currently in a hiring blitz, with open positions in nearly every department.
17/89
Imgorthand / Getty Images
Outschool
Outschool is working to scale up operations as quickly as possible in lieu of the huge new demand for its services. In mid-March, the company announced plans to bring on 5,000 new teachers by the beginning of April.
18/89
dennizn / Shutterstock.com
Discount Stores
Discount or "dollar" stores are specifically geared toward serving the needs of largely low-income shoppers, and many people rely on them for a wide variety of essentials. And, with so many locations, they're bringing on many new employees to meet spiking demand.
19/89
QualityHD / Shutterstock.com
Dollar General
Dollar General touts how — with over 16,000 locations — 75% of the American population lives within five miles of one of its stores. And with the company announcing that it's hiring for full- and part-time positions, it could be an important company for helping people laid off due to the pandemic to find stop-gap employment.
20/89
Kit Leong / Shutterstock.com
Dollar Tree and Family Dollar
Dollar Tree and Family Dollar have plans to hire over 25,000 new associates, with options for part-time and full-time employment. That includes positions at 15,000-plus stores or one of the 24 distribution centers serving them.
21/89
Andrew Angelov / Shutterstock.com
Takeout/Fast Dining
While Americans might not be eating out for the time being, they're still relying on restaurants. Places that can serve customers without violating social distancing rules are currently in high demand and hiring as a result.
22/89
MilesbeforeIsleep / Shutterstock.com
Chipotle
According to Indeed.com, Chipotle is urgently hiring at the moment with the goal of filling an eye-popping 3,400 positions at locations throughout the country. So, if you're a fan of their food and need work, you might consider checking in at the nearest location.
23/89
Jim Lambert / Shutterstock.com
Chili's
Another company working to expand its workforce is Chili's, which has posted job openings nationwide. The open positions are in a variety of areas, from cooks and dishwashers to servers and hosts.
24/89
lawcain / Getty Images
Burger King
Burger King has also posted a number of open positions on sites like Indeed.com, with a variety of potential options if you're looking for work. Those posting include a number of positions managing locations, should you be looking for opportunities in leadership.
25/89
Phynart Studio / Getty Images
Senior Housing
Few places in America are at greater risk right now than senior living facilities, where concentrations of potentially high-risk patients mean it's more important than ever to limit trips off grounds for residents.
26/89
Eva-Katalin / Getty Images
Sunrise Senior Living
Sunrise Senior Living is hiring for a wide variety of open positions, so there's likely something there for almost everyone. That includes hourly positions, nursing work and jobs in their corporate offices.
27/89
filadendron / Getty Images
Pathway to Living
The need for workers in a wide variety of capacities has senior housing facilities reaching out to new workers. That includes both medical workers and service workers handling things like delivering meals or cleaning.
28/89
wanderluster / Getty Images
Discovery Senior Living
Discovery Senior Living is looking to turn the misfortune of others into an opportunity. It's targeting hospitality workers who might have been laid off in the wake of the pandemic to work at its facilities.
Pizza Delivery
It's probably not an enormous shock for people to hear that pizza delivery is experiencing a massive spike in demand. In particular, that has a lot of the larger national chains looking to bring on a lot of new workers in a hurry.
30/89
Matthew Schaefer / Shutterstock.com
Domino's Pizza
Domino's is hiring 10,000 new workers to join the 120,000 people already employed at its 6,000-plus locations nationwide. That includes jobs for truck drivers at the company's distribution centers.
31/89
Trong Nguyen / Shutterstock.com
Papa John's
Papa John's has been in the news for a lot of the wrong reasons in recent years, so fans of its pizza should be happy for this change of pace: In the midst of one of the biggest unemployment crises in American history, it intends to hire 20,000 new people as quickly as possible.
32/89
APN Photography / Shutterstock.com
Pizza Hut
Pizza Hut has announced plans to hire 30,000 new people to handle the influx in business. That includes cooks, shift leaders, restaurant managers and virtual call center agents, so there's a variety of potential roles.
33/89
Евгений Харитоно / Getty Images/iStockphoto
Manufacturing
While there might be many areas of manufacturing that remain shuttered, there is also considerable growth elsewhere. In particular, the desperate need for medical supplies like ventilators has driven hiring in that sector — not to mention led some companies to retrofit factories to make other products in the short term.
34/89
Jonathan Weiss / Shutterstock.com
General Motors
GM is currently in the process of hiring for a wide variety of positions at plants and offices across the country. The company's Kokomo, Indiana, plant is one that's been appropriated for the production of ventilators.
35/89
Proxima Studio / Shutterstock.com
Ford
Just like their fellow "Big Three" company GM, Ford is looking to take on new workers in spite of the swirling uncertainty about when the economy will be able to reopen. The company is currently looking for new workers, including for a couple of openings with Ford Smart Mobility.
36/89
martin-dm / Getty Images
Banking
The Wall Street Journal reports that banks are among the firms currently working hard to take advantage of the enormous pool of potential applicants right now. While unemployment might be in double-digits, these institutions are looking to jump at the chance to hire a lot more talented people.
37/89
Northfoto / Shutterstock.com
Capital One
Capital One is pushing to expand its workforce in this time of crisis. Potential applicants have a lot of options to choose from, with the company's careers web page offering a wide range of potential positions across the country.
38/89
YinYang / Getty Images
Trustco Bank
Per the American Bankers Association, Trustco Bank is currently looking to fill an array of open positions within their company. It's hiring at all levels, from tellers to managers.
39/89
FilippoBacci / Getty Images/iStockphoto
Blue Apron
The incredible jump for Blue Apron's stock — over 500% — reflects the huge increase in demand for its services. As a result, the company is pushing to staff up as fast as it can. That means it's hiring at distribution centers in Linden, New Jersey, and Richmond, California.
41/89
rblfmr / Shutterstock.com
DoorDash
DoorDash's business model is built around a partnership with local restaurants. It's offering a priority access program to fast track the Dasher sign-up process for restaurant workers who have been recently laid off or seen their hours reduced due to the pandemic.
Instacart
The huge demand for grocery delivery services has meant a host of opportunities for new shoppers. Instacart is planning on adding 300,000 new full-service shoppers before the start of August.
43/89
South_agency / Getty Images/iStockphoto
Healthcare
The capacity of the U.S. healthcare system is being seriously taxed, and that has many different companies from throughout the industry looking to expand their workforce.
44/89
andresr / Getty Images
UnitedHealth Group
Insurer UnitedHealth Group is hiring new employees in a wide range of different roles right now. The company has positions ranging from those in clinical settings and other healthcare operations to people in things like sales and customer service.
GE Healthcare
Demands on the healthcare sector are currently very high, and that extends to every corner of the industry. GE Healthcare is hiring additional employees to work in manufacturing as it tries to meet demand for medical equipment, like ventilators.
46/89
Jirapong Manustrong / Shutterstock.com
Social Media
The ability to connect with people remotely has never been more important. As such, social media has become a valuable lifeline for many, and many social media companies are moving to ensure that they have enough resources to support the influx of users.
47/89
Funstock / Shutterstock.com
TikTok
TikTok was experiencing an explosion of visibility in the months leading up to the coronavirus pandemic sweeping the globe, and it appears to be continuing its spread into the mainstream. The company is looking to grow rapidly, with over 900 postings listed on its website.
Related: 30 Ways the Workplace Will Change After the Coronavirus
48/89
ThomasDeco / Shutterstock.com
Snap Inc.
Snapchat is hiring in virtually every corner of the globe, across the United States as well as abroad in places like London and Ukraine-based positions in Kyiv and Odessa. That includes jobs across a wide variety of departments, from data and analytics to information technology.
49/89
Tempura / Getty Images
Warehousing/Shipping
Logistics are essential in this moment, and the demands being placed on storage and shipping are considerable. With so much demand that used to be met by commercial sources suddenly getting met at home, supply chains are currently scrambling to shift their focus in time to get their products to people who need them in trying times.
50/89
Jeramey Lende / Shutterstock.com
Amazon
Amazon has led the charge of hiring for the e-commerce and delivery industry; the company has already taken on 100,000 new employees. It currently has plans to hire an additional 75,000.
51/89
Wolterk / Getty Images
UPS
With so much business suddenly shifting from traditional to online commerce in recent months, parcel delivery services like UPS are experiencing the most demand they've seen outside of the holiday season in years. That has UPS scrambling to take on more staff, including seasonal positions, warehouse workers and drivers.
52/89
Luca Santilli / Shutterstock.com
Decker Truck Line
Truck drivers are among those that can still move around the country, and Decker Truck Line is currently looking to bring on more across the country. If you're out of work and getting severe cabin fever, this might be exactly the solution you're looking for.
53/89
ipopba / Getty Images/iStockphoto
Fintech
The trend towards mobile banking has been rapidly accelerated by the pandemic, and it appears as though fintech firms are reaping the benefits. Per Fidelity National Information Services, early April saw a 200% jump in mobile banking registrations and an 85% jump in mobile banking traffic.
54/89
katleho Seisa / Getty Images
Blend
Blend is a company that helps banks improve the efficiency and reach of their lending programs and other services. The company is currently hiring with open positions in multiple different departments — though the bulk of the positions are with its engineering department.
55/89
katleho Seisa / Getty Images
LoanSnap
LoanSnap is a consumer mortgage company whose investors include billionaire Richard Branson's Virgin. The company is currently hiring for open positions at offices in both San Francisco and Costa Mesa, California.
56/89
zoranm / Getty Images
Grocery
The shifting of demand for a wide variety of essentials away from people's workplaces to their homes has meant a huge spike in demand for grocery stores. Many are hiring thousands of new associates at most locations.
Find Out: Essential Benefits You Can Receive on Unemployment
57/89
SweetBabeeJay / iStock.com
Albertsons
The Albertsons family of stores includes many of the best-known chains out there, including Safeway, Vons and Pavillions. And with the announcement of the immediate hiring of 30,000 new associates, that means positions are open across the country.
58/89
Joni Hanebutt / Shutterstock.com
Aldi
Aldi has announced that it has "significantly increased" its hiring efforts in response to spiking demand. They're also temporarily raising wages and added scheduling flexibility.
59/89
Cory Woodruff / Shutterstock.com
Kroger
Kroger is another grocery conglomerate with a brand portfolio that includes Ralphs, Food 4 Less and Fred Meyer. It plans to add 20,000 new workers at its stores throughout America.
60/89
WoodysPhotos / Shutterstock.com
Stop & Shop
Stop & Shop isn't stopping its hiring as long as everyone is doing so much shopping. In fact, it's bringing on at least 5,000 new part-time workers for stores, distributions centers and delivery operations.
61/89
svetikd / Getty Images
Animation
The halt in Hollywood productions hasn't quite hit home for the general public yet — projects take years to complete, and the things coming out now were likely shot months ago. As such, studios scrambling to meet skyrocketing demand for content created by a nation sheltering at home are seeing animated content as one potential lifeline.
62/89
LightFieldStudios / Getty Images/iStockphoto
Bento Box Entertainment
Fox subsidiary Bento Box Entertainment — best known for animated sitcom "Bob's Burgers" — is hiring for a number of positions in design, directing and editorial. All of the positions are located out of the Los Angeles area.
63/89
Chainarong Prasertthai / Getty Images/iStockphoto
Skydance Media
Skydance Media is responsible for the Netflix show "Altered Carbon" as well as the upcoming "Top Gun" sequel. The production company is hiring in its animation and interactive departments and has openings for corporate positions.
64/89
Chekyravaa / Shutterstock.com
Packaged Foods
While the demand surge is hitting the supply chain closer to the point of sale at the moment, keeping grocery stores stocked with packaged food that will last on shelves remains important. As a result, companies that make packaged foods are currently expanding their workforce.
65/89
jetcityimage / Getty Images
PepsiCo
PepsiCo is offering a range of additional benefits and pay for frontline employees, which should help them with its goal of bringing on 6,000 new employees in those roles.
66/89
QualityHD / Shutterstock.com
Pharmacy
Pharmacies can't shut down, with many people relying on daily medications to keep them healthy and alive. Many pharmacies also sell a variety of other essentials — from food to first-aid supplies.
67/89
J. Michael Jones / Getty Images
68/89
Wangkun Jia / Shutterstock.com
CVS
Pharmacy/health insurance giant CVS has quickly ramped up efforts to bring on 50,000 new workers. That includes both part-time and full-time positions for store associates, pharmacy workers and nurses.
69/89
PeopleImages / Getty Images/iStockphoto
Customer Service
The internet isn't shutting down. More companies are focusing on their online businesses, and good customer service representatives are at a huge premium thanks to the glut of shoppers navigating e-commerce portals.
70/89
FG Trade / Getty Images
Alorica
Alorica offers companies the chance to outsource their call centers and customer service lines, and it's currently looking to expand its workforce to meet demand. It's hiring over 350 people for a variety of positions.
71/89
PeopleImages / Getty Images
Liveops
Liveops is a unique customer service company. Its call center is based in the cloud rather than one set location, and all of its agents work exclusively from home. The company is currently hiring call-center representatives, with a particular need for those interested in night and weekend shifts.
72/89
Monkey Business Images / Shutterstock.com
Telecommunications
The coronavirus pandemic and the social distancing rules that it has created have made people's internet connections their lifelines to the rest of the world — not to mention their jobs for the lucky few. As such, telecommunications companies are scrambling to ensure they don't let down their customers when those people need them the most.
73/89
PeopleImages / iStock.com
Sonic
With telecommunications workers among those who are allowed to travel widely during lockdowns, and with demand for their services at an all-time high, it's one position that keeps growing. Sonic Wireless is one company currently hiring for work in the field as well as elsewhere.
74/89
RiverNorthPhotography / Getty Images
Verizon
As one of the nation's biggest providers of telecommunications services, a lot of people are depending on Verizon right now. The company is working to expand its workforce to meet that demand, with job openings at almost every level and throughout the country.
Don't Miss: 45 of Your Favorite Companies Are Reopening Soon
Security
With so many company assets sitting unused, there's a whole range of additional security concerns — not to mention additional shifts to fill. As such, roles of all types in the security industry are open right now.
76/89
fatihhoca / iStock.com
G4S
Per Indeed.com, security firm G4S is urgently hiring for positions such as armed security officer, healthcare security officer and bank protection officer. With 1,100 openings across the country, it could represent an opportunity for a great many people.
77/89
Africa Studio / Shutterstock.com
City Guard
President of City Guard Sami Nomair told CBS Los Angeles that his company was looking to fill some 500 positions to meet the increase in demand. His company has also been getting an increased volume of complaints.
78/89
hocus-focus / Getty Images
Streaming
Streaming services are tailor-made for the current crisis. With so many other sources of entertainment vanishing at the same moment that people are being forced to stay home, the pandemic represents a huge opportunity for these companies to demonstrate their value to customers.
Netflix
Netflix had already established itself as a leading global media company before the coronavirus pandemic — an event it was uniquely situated to thrive through. And that's not even to mention the astonishingly lucky timing of "Tiger King" coming out just as many lockdown orders hit. Netflix is hiring for a wide variety of positions throughout the company.
80/89
hocus-focus / Getty Images
Spotify
Spotify made a big play to cement its move into podcasting with the announcement of its deal with Joe Rogan in May. Another company experiencing high demand, it's announced a number of job openings in the Los Angeles area.
Got a Call Back? 27 Hints for Interviewing for a Job Remotely
81/89
filadendron / Getty Images
Insurance
Insurance is one sector that is currently hiring. Much insurance work can be done remotely, and it might not be too surprising that a lot of Americans are thinking about protecting themselves from sudden and unpredictable events.
82/89
Sean Pavone / Getty Images/iStockphoto
Washington State Employment Security Department
If you live in the state of Washington and you've recently been laid off, you might be closer to a solution than you realize. Washington's unemployment bureau — the Employment Security Department — is currently hiring across multiple departments.
Allstate
Indeed.com lists Allstate as having some 1,200 openings throughout the United States that it's currently trying to fill. Those include positions like sales and customer service representatives.
84/89
Dean Mitchell / Getty Images
Home Care
Seniors are among those at greatest risk should they contract the coronavirus, but that can create something of a Sophie's choice for those with healthcare needs. Going to a facility could create additional risks, but so can failing to get the treatment you need. All of this means home healthcare workers are at an enormous premium right now and doing utterly essential work.
85/89
Dean Mitchell / Getty Images
Enlivant
Enlivant operates some 230 senior living communities across the country, and it has a need for workers in a variety of positions. It's urgently hiring for around 1,300 openings throughout America.
86/89
Dean Mitchell / iStock.com
Kindred Health
Kindred Health is currently hiring nearly 1,500 new employees for its Kindred at Home services. Those positions include openings throughout the country.
Big Box Stores
With their massive locations, big box stores have worked hard to keep prices low, supply chains robust and people flowing through their (mostly) suburban locations. And while their businesses are being tested, they're also a crucial lifeline to people during trying times. With the demand for goods consumed at home spiking, they're experiencing high levels of demand.
88/89
Stephen Allen / Target
Target
In addition to plans for new cleaning and safety practices, Target has plans to go on a hiring binge to ensure its stores can serve the influx of shoppers. In a March 10 note to customers, CEO Brian Cornell stated that the company is "staffing up our teams to support in-demand services like Order Pickup and Drive Up."
89/89
Wesley Hitt / Walmart
Walmart
Not only has Walmart announced plans to hire some 150,000 associates, it also appears to be making an effort to attract more talent with some timely bonuses for its associates. The company is paying Q1 bonuses to hourly associates that total some $550 million.
More From GOBankingRates
Joel Anderson contributed to the reporting for this article. 
Photo disclaimer: Photos are for illustrative purposes only. As a result, some of the images may not reflect the actual companies listed in this article.
About the Author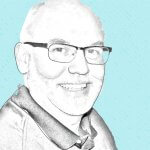 After earning a B.A. in English with a Specialization in Business from UCLA, John Csiszar worked in the financial services industry as a registered representative for 18 years. Along the way, Csiszar earned both Certified Financial Planner and Registered Investment Adviser designations, in addition to being licensed as a life agent, while working for both a major Wall Street wirehouse and for his own investment advisory firm. During his time as an advisor, Csiszar managed over $100 million in client assets while providing individualized investment plans for hundreds of clients.