Management Positions Could Be Next on Chopping Block as Businesses Course Correct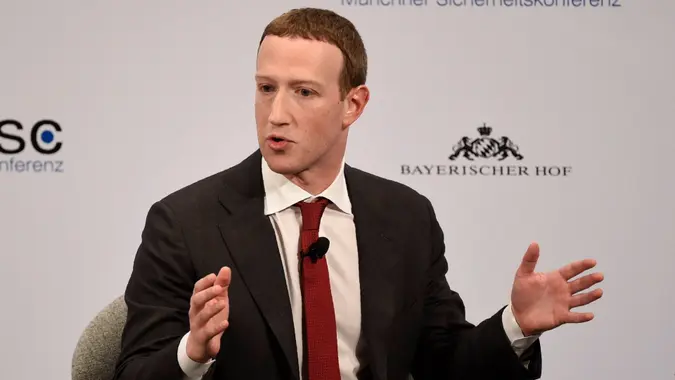 Jens Meyer/AP/Shutterstock / Jens Meyer/AP/Shutterstock
Evidently not even managers and other senior staff members are safe from a rash of layoffs happening right now. On Feb. 1, FedEx said that it would cut its executive team by more than 10% — "a necessary action to become a more efficient, agile organization," Raj Subramaniam, president and CEO of FedEx, said in an announcement. "It was necessary to also look closely at the size of our leadership team and functions that could be consolidated."
Wealthy Millennials Aren't Banking on Stocks: Here's What They're Investing In Instead
Read: With a Recession Looming, Make These 3 Retirement Moves To Stay On Track
Find: Here's How Much Americans Have in Their Savings Accounts in 2023
Managerial cuts at other companies could be on the way. Mark Zuckerberg suggested management layoffs were coming to Meta, also on Feb. 1, in Meta's fourth-quarter earnings release. Per Zuckerberg, Meta was "working on flattening [its] org structure and removing some layers of middle management to make decisions faster."
Zuckerberg didn't explicitly say he would be laying off people, but "removing some layers of middle management" seems to speak for itself. Why might he, and other CEOs such as FedEx's Subramaniam, be dissolving managerial roles? It could point back to a rash of over-hiring during the pandemic.
Make Your Money Work Better for You
Both Zuckerberg and Marc Benioff, the CEO of Salesforce (which recently laid off 10% of its workforce), admitted to over-hiring early on in the pandemic — and to misjudging how the demand for their products would soften once pandemic restrictions lightened up.
Take Our Poll: What Are Your Financial Priorities in 2023?
More: Is a Tech Career Still Feasible as Amazon, Meta and More Cut Thousands of Jobs?
What does this all mean for managers? It means that they're not any safer than the employees working under them and that they, too, should be prepared for the worst-case scenario: a layoff. And it means being ready to negotiate severance and navigate the future beyond one's current position.
More From GOBankingRates
Make Your Money Work Better for You