Newly-Passed Defense Bill Gives Largest Increase to Military Basic Pay in 20 Years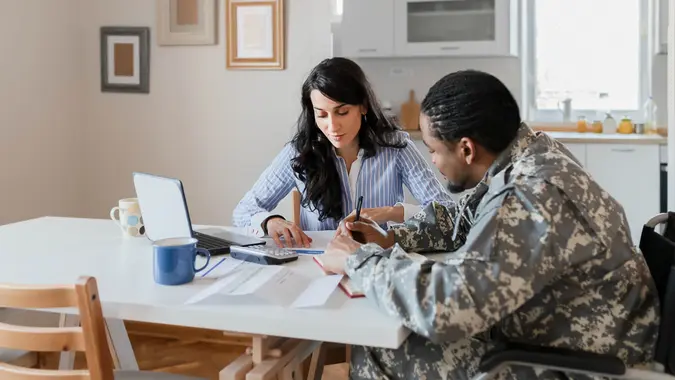 PredragImages / Getty Images
Congress passed the $858 billion National Defense Authorization (NDAA) on Dec. 15, and the bill is now headed to President Joe Biden's desk.
One of the major components of the bill is that it includes a 4.6% pay raise for service members, according to the text of the bill. This represents the largest increase in 20 years, according to Sen. Patty Murray (D-Wash.).
"This year's NDAA bill takes important steps toward ensuring our country lives up to its promise to support our servicemembers and their families. That's why I'm glad the House and Senate could once again work together on important provisions that make life better for those who make tremendous sacrifices to protect our freedoms," Murray said in a statement. "From increasing military pay to expanding the Basic Needs Allowance, this legislation makes real progress to ensure Washington state military families are taken care of."
According to a tweet from Sen. Jack Reed (D-R.I.), the 4.6% pay raise translates into approximately $1,300 for junior troops and $2,500 for senior enlisted and junior officers.
The NDAA also adds funds to basic allowance for housing, and increases service members' housing allowance by 2%, while requiring a "report on a more transparent, fair, and flexible way to calculate the basic allowance for housing."
The bill will also increase the threshold to be eligible for the Basic Needs Allowance (BNA), which will now be up to 150% of the federal poverty line.
In addition, it will establish a five-year pilot program to reimburse servicemembers for certain childcare costs.
Make Your Money Work Better for You
More From GOBankingRates