12 Political Figures Who Made Major Career Changes
Some former politicians became painters and podcasters.
AP/REX/ / Shutterstock.com
For many people who embark on a political career, ending up in the White House is the ultimate goal. But even if you do land a position at 1600 Pennsylvania Ave., a lifetime career in politics isn't guaranteed.
These politicians all made it high up in the political ranks, but decided to make major career changes when their terms ended — sometimes by choice, and others not so much.
1/12
The Oxford Union/REX/ / Shutterstock.com
Preet Bharara
Former U.S. attorney for the Southern District of New York, Preet Bharara — who was asked by President Donald Trump to resign in March 2017 — made a career change from politics to podcasting. He now hosts the weekly podcast, "Stay Tuned with Preet," which covers the themes of justice and fairness. He also joined the NYU School of Law as a distinguished scholar in residence.
2/12
AP/REX/ / Shutterstock.com
George W. Bush
After leaving office in 2009, former President George W. Bush took up a new hobby: painting. He's turned his passion project into a career of its own, with an exhibit on display at his presidential library and the release of an art book, "Portraits of Courage: A Commander in Chief's Tribute to America's Warriors."
3/12
MICHAEL REYNOLDS/EPA-EFE/REX/ / Shutterstock.com
James Comey
Former FBI director James Comey was fired by President Donald Trump in May 2017, but he's recovered from the shakeup and has started a new career as a college professor. Comey began teaching a three-credit course on ethical leadership for the College of William and Mary in the fall 2018 semester, the school stated in a press release. He also published a book, "A Higher Loyalty: Truth, Lies, and Leadership." 
4/12
Susan Walsh/AP/REX/ / Shutterstock.com
Sebastian Gorka
Sebastian Gorka was deputy assistant to President Donald Trump before leaving the White House in August 2017. The end of his political career simply meant his entry into several new ones, including roles as a consultant and lecturer at the Heritage Foundation, a non-resident scholar at the Institute of World Politics, and a host of the radio show America First. 
5/12
J. Scott Applewhite/AP/REX/ / Shutterstock.com
Hope Hicks
Hope Hicks was one of President Donald Trump's closest aides and also served as the White House communications director until resigning in February 2018. In 2019, she will step into a new role as executive vice president and chief communications officer for Fox, CNN reported. According to the news channel, this marks a major change in Hicks' career. Her former responsibilities included assisting the president, setting up interviews and sharing his views. In this new role, Hicks will be responsible for running public relations and other aspects of the TV company. 
6/12
Matt Baron/REX/ / Shutterstock.com
Omarosa Manigault
Omarosa Manigault went from reality TV villain to White House senior adviser. She served as director of communications for the Office of Public Liaison before stepping down from her role and returning to her reality TV roots with a stint on "Celebrity Big Brother." Since then, she's launched a new career as a book author and public speaker.
7/12
AP/REX/ / Shutterstock.com
Barack Obama
Former President Barack Obama has shifted his career from politics to entertainment. Obama and his wife Michelle signed a multi-year agreement to produce films and series with Netflix, the first of which, "American Factory," made its debut in 2019. The former president is also planning to release his presidential memoir in the near future. 
8/12
Evan Vucci/AP/REX/ / Shutterstock.com
Reince Priebus
Reince Priebus was President Donald Trump's first chief of staff; he resigned in July 2017. After his turn in the White House, Priebus returned to his former law firm, Michael Best & Friedrich LLP, but recently was sworn in as an entry-level officer in the Navy.
9/12
REX/ / Shutterstock.com
Scott Pruitt
Former Environmental Protection Agency chief Scott Pruitt — who left Trump's administration in July 2018 amid controversy surrounding his ethics and conduct — has been in talks to become a consultant to Kentucky coal baron Joseph Craft, the New York Times reported in September 2018. 
10/12
©The Oxford Union/REX/Shutterstock
Anthony Scaramucci
Anthony Scaramucci, aka "The Mooch," was only White House communications director for three weeks, but he made his mark thanks to an explosive interview with the New Yorker. After leaving the Trump administration, Scaramucci launched his own publication, the Scaramucci Post, Time reported. He also wrote a book titled, "Trump, the Blue-Collar President."
11/12
Mark J. Sullivan/REX/ / Shutterstock.com
Sean Spicer
Sean Spicer was the first press secretary to serve in Trump's White House. Since leaving his position, he's parlayed his experience speaking to the press into a speaking gig with the Worldwide Speaking Group, Time reported. He's also added "author" to his resume with the release of his book, "The Briefing: Politics, The Press, and The President." You can also catch Spicer hosting the new season of Dancing With The Stars on ABC. 
12/12
AP/REX/ / Shutterstock.com
Sally Yates
Like James Comey, the former acting attorney general with the Trump administration Sally Yates took the leap from politics to academia. She served as a distinguished lecturer from government at Georgetown Law, USA Today reported, as well as practicing law as a partner of King&Spalding. 
More on Jobs
About the Author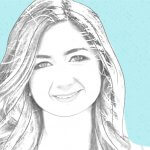 Gabrielle joined GOBankingRates in 2017 and brings with her a decade of experience in the journalism industry. Before joining the team, she was a staff writer-reporter for People Magazine and People.com. Her work has also appeared on E! Online, Us Weekly, Patch, Sweety High and Discover Los Angeles, and she has been featured on "Good Morning America" as a celebrity news expert.