Amazon, Walmart and 3 More Stores Paying Workers More During the Holidays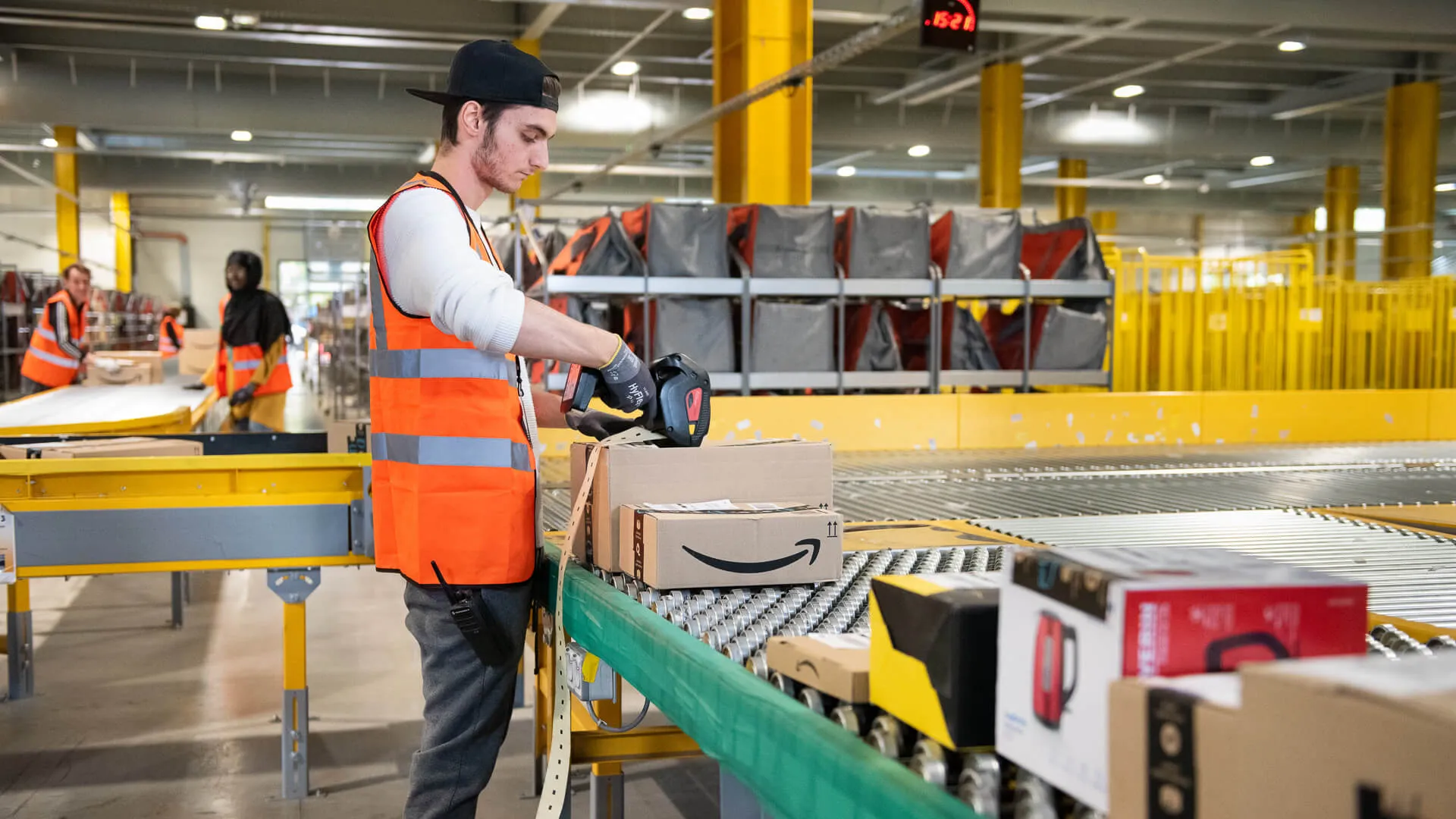 The holidays are the busiest shopping season of the year, and retail chains are stepping up with incentives to attract new employees and retain existing ones. With many stores and restaurants already struggling to find enough workers amid the pandemic, hiring enough people will be crucial to keep up with the added demand.
According to the New York Times, the National Retail Federation forecasts total holiday hiring of 500,000 to 650,000 workers. That compares to 486,000 seasonal hires in 2020. This has retailers offering generous sign-on and referral bonuses and temporarily higher wages. Some are expanding their employee benefits more generally as part of a larger effort to retain employees.
The list of retailers stepping up hiring bonuses and increased pay includes many of the nation's largest companies. We'll take a look at some of them below.
Walmart
Walmart has been working to increase wages and compensation, both for seasonal and year-round employees. In September, the retail giant announced it would hire 150,000 employees for the holidays "and beyond." It raised its minimum wage to $12 per hour in September as well, and the company says its in-store positions pay up to $34 per hour with an average of $16.40.
In addition, Walmart is now offering a number of benefits not traditionally available to retail workers. Those include retirement savings with matching contributions, paid family leave and 100% college tuition compensation through its Live Better U program.
Target
Last year, Target announced it would increase its minimum wage to $15 and would give a $200 bonus to frontline store and distribution center hourly workers in recognition of their work during the pandemic. Now, Target is offering an additional $2 per hour to employees who work on Saturdays and Sundays during the holiday season. In particular, those working weekends between Nov. 20 and Dec. 19 as well as Christmas Eve and the day following Christmas will be eligible for the higher pay.
This is not the first time Target has offered a $2 higher rate to incentivize workers. In March 2020, a press release announced a similar increase for all workers until at least May 2 of that year. Target is also increasing benefits more broadly, offering debt-free education assistance, recognition bonuses and pandemic-related benefits.
Make Your Money Work Better for You
Amazon
Amazon is also offering increased pay and bonuses as it ramps up for the holiday season. It plans to hire 150,000 seasonal workers throughout the holiday season, and those jobs will average $18 per hour with a potential $3 per hour extra, depending on the shift. In addition, sign-on bonuses of up to $3,000 are available for seasonal positions.
Amazon also highlighted that while it is ramping up hiring for seasonal positions, it is also giving workers the opportunity to transition to a full-time career. "Amazon values its seasonal employees, many of whom return each holiday season or choose to transition to full-time roles within the company," the company's hiring announcement said.
Macy's
Macy's is looking to hire 76,000 seasonal workers to boost its labor force ahead of the busy shopping season, the New York Times reports. That hiring will include full- and part-time workers at Macy's stores, warehouses and call centers. To attract the number of workers it needs, Macy's is offering $500 referral bonuses to existing employees. This hiring push is a big increase over last year's seasonal hiring when it added just 25,000 workers. The tripling of seasonal positions at Macy's highlights the strong labor demand for the holiday season.
See: 
Nordstrom
Nordstrom is joining the ranks of retailers offering increased bonuses ahead of a push to hire 28,600 seasonal and permanent employees. To help attract new talent, the clothing chain is offering incentive pay of up to $650, up from $400 last year. In addition, Nordstrom is offering premium pay for supply chain employees, including up to $2,500 for new hires. The company also hopes to retain seasonal employees, highlighting that 20% of seasonal employees move into regular roles after the holidays.
More From GOBankingRates

BEFORE YOU GO
See Today's Best
Banking Offers