What Are Hidden Job Networks and How Can They Help You Find Your Dream Gig?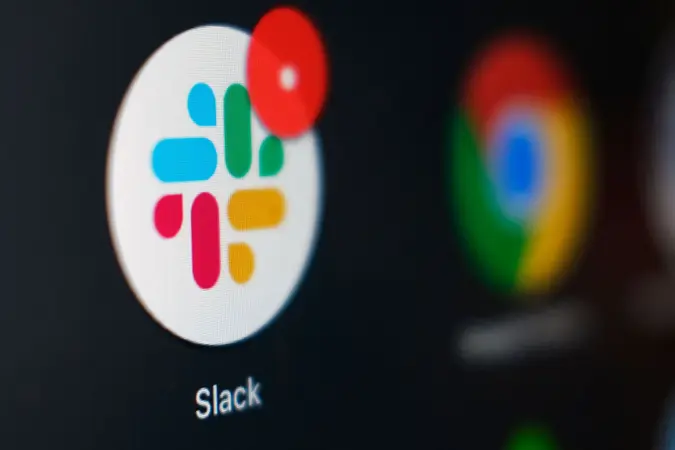 Kiichiro Sato/AP/Shutterstock / Kiichiro Sato/AP/Shutterstock
If it has been a few years since you last looked for a job, most of the familiar career platforms are still good places to start browsing. But more and more job hunters are finding that the best opportunities are in membership-based groups that operate privately on colleague-collaboration platforms such as Slack. 
They're called hidden networks or whisper networks, and they require genuine participation, authenticity and time to generate results — but those results have been impressive enough to draw big crowds.
The Genesis of a Whisper Network
The BBC recently profiled a Slack-based whisper network called Online Geniuses, which has grown into the platform's biggest SEO and marketing community. It started out as just a few hundred people regularly meeting on Skype to share ideas and work through challenges related to their shared passion for SEO and marketing.
In 2015, the group moved to the messaging platform Slack and began attracting hundreds and then thousands more members. Today, the community hosts dozens of local events and hundreds of Q&A sessions with industry leaders and is home base for more than 35,000 manually vetted members. 
Thanks to participation from industry specialists of all kinds — freelancers, executives, consultants, agency owners, data and technical specialists, et al. — members who reach out for help have their problems solved in minutes. 
Whisper Networks Let Both Parties Sidestep the Hiring-Process Clutter
Online Geniuses also has cultivated a unique and impressive hiring channel. 
Employers can get the first crack at high-quality in-house prospects who have proven themselves to be helpful, diligent and skilled through their participation in the community before they solicit resumes online. 
Make Your Money Work Better for You
On the other side of the coin, job seekers can get one-on-one time with employers whose integrity and success their fellow community members have vouched for — often before those employers blast their open positions out to the public job boards. 
Rikki Goldenberg, an executive leadership and career coach in the New York City area, sees three main benefits to this format.
"First, these roles often haven't been published yet on a public site, meaning you'll get your name in on the early side before the onslaught of applications," she said. "Second, they are often shared in spaces that are hyper-specific with regards to industry or role. This is a great opportunity to cut the noise from opportunities that don't resonate with you. How many of us have received a spammy recruiter request that's for a role that has nothing to do with anything we've ever done?
"Third, because you're finding them in these more private and niche spaces, there's often a chance to enter the applicant pool via a warm referral. That helps put your name on the top of the pile." 
So, How Is That Different From a LinkedIn Group? 
LinkedIn innovated by creating a space where just about any two people in the professional world were linked by only a few degrees of separation. The result is that it functions more like Facebook with resumes. 
The magic of whisper networks, on the other hand, is in distillation.
"Rather than standard networking where everyone is a potential contact, they provide a curated group of individuals who are more likely to be available for networking and to share essential information about the market and potential opportunities," said career counselor and executive coach Roy Cohen. "For individuals who don't yet have a preexisting network, these sorts of communities jumpstart the process." 
Make Your Money Work Better for You
How Do I Find Hidden Networks and Gain Access? 
Hidden networks stand out from traditional professional networking platforms because they foster trust by manually vetting prospective members instead of just letting anyone sign up. But finding them isn't difficult and you don't need to know a speakeasy password or secret handshake to join. 
Goldenberg outlines three strategies for finding and pursuing whisper networks.
The Organization-First Approach
"If you have a goal of working for a certain company, create connections with people who work there," Goldenberg said. "You can attend an event they're hosting, snag an introduction through a mutual connection, or attempt a cold outreach with a very warm note. Then, with your contact, clearly outline how you can help, what you can offer and where you'll shine." 
The Industry-First Approach
"If you're all about a specific targeted industry — healthcare start-ups, FinTech, etc. — go hunting," Goldenberg said. "Google is your best friend here." 
Simply searching obvious phrases such as "healthcare start-up networking groups" will lead you to whisper networks like the Out-Of-Pocket Talent Collective.  
The Role-First Approach
"For those that have a very specific role — say, product marketing — use that as your lens," Goldenberg said. 
Here, too, it's all about tailoring a Google search to find communities that organize around that specific job title. 
"Folks who are hiring will often jump in there and share with the community first," Rosenberg said.
The key is to remember that with whisper networks you get out what you put in.
Make Your Money Work Better for You
"No matter which direction you choose, keep in mind that these aren't a golden bullet to success," Goldenberg said. "It's going to take time to commit to these whisper networks, to participate in conversations and build relationships within the community. By partaking and supporting the group, it makes it easy for someone to think of you the next time they're hiring."
More From GOBankingRates