Claim Your Money From All These Class Action Settlements Worth Millions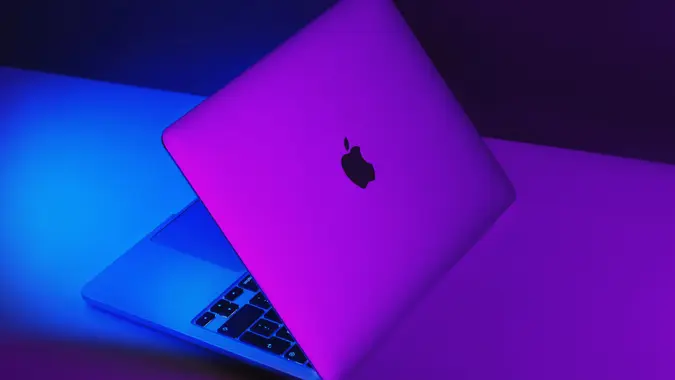 ardasavasciogullari / Getty Images
Consumers and the government alike are cracking down on companies that have engaged in negligent or harmful policies — whether it's purposefully slowing down data while keeping rates high (in the case of AT&T), facial recognition breaches (Google and Facebook) or even leading to foreclosure on houses due to faulty mortgage practices (Wells Fargo).
See: $2,000 Quarter? Check Your Pockets Before You Use This 2004 Coin
Read: Protect Your Financial Future With Gold and Silver
Find: 10 Things To Stop Buying in 2023
Many of these cases have lead to class action lawsuits and proceedings by the Federal Trade Commision (FTC), resulting in a number of settlements worth millions — or even billions — of dollars that go directly back to consumers. Below is a rundown of all the current claims you could be eligible for, and steps concerning how to recoup any money you may be owed.
Total settlement: $60 million.
Deadline to file claim: May 18, 2023.
Requirements: Must have been an unlimited data customer between Oct. 1, 2011 and June 30, 2015.
In 2019, the FTC launched an investigation into the communications giant alleging "data throttling," meaning the company intentionally slowed down speeds for unlimited data customers once they reached a certain amount of data use every billing period, making functions like browsing and streaming difficult to use. While most eligible customers have been refunded or received a bill credit as of now, there's still $7 million to distribute to those that have not been compensated. If you think you are eligible, you can fill out a claim on the FTC website.
Make Your Money Work Better for You
Total settlement: $3.7 billion.
Deadline to file: Undisclosed.
Requirements: Must have been a Wells Fargo client with an active banking account, mortgage or auto loan between 2011 and 2022.
The banking institution was hit with a huge complaint by the Consumer Financial Protection Bureau (CFPB), who went after the company for "breaking federal consumer protection laws that apply to financial products." As a result, Wells Fargo settled for a whopping $3.7 billion settlement — $1.7 billion going to a victims fund and $2 billion going back to consumers. The settlement includes those who received erroneous overdraft fees in their checking accounts, misapplied payments in their auto loans and even negligent foreclosure proceedings. 
The CFBP said they have been in contact with most bankers affected, but if you think you are eligible and have not received communication yet, you can call Wells Fargo at 844-484-5089, Monday through Friday, from 9:00 a.m. to 6:00 p.m. ET. You may also file a complaint at consumerfinance.gov.
Total settlement: $50 million.
Deadline to file: March 6, 2023.
Requirements: Must have purchased a MacBook, MacBook Air or MacBook Pro between 2015 and 2019 (a unit with a defective butterfly keyboard) and have proof of repair.
Make Your Money Work Better for You
In Apple's case, this settlement came about as the result of a class action lawsuit in which laptop purchasers said they bought a device with a malfunctioning keyboard – one that made character keys repeat, disappear or "feel sticky" because of a design flaw. Amounts paid out will vary, up to $395 for anyone who had to replace more than one keyboard, $125 for a replacement of a single keyboard and $40 for repairs on a keycap, as GOBankingRates previously reported. If you were affected, you can file a claim at this site with your computer's serial number and proof of repairs.
Synchrony Bank
Total settlement: $2.6 million.
Deadline to file: March 30, 2023.
Requirements: Must have received a call from Synchrony Bank sometime after Oct. 16, 2020 that utilized AI or a prerecorded message regarding an account that you did not have.
Synchrony is in some hot water for allegedly having made calls to consumers about accounts they did not have with the bank, and thereby violated federal telemarketing laws as governed by the Telephone Consumer Protection Act (TCPA). Though the bank doesn't admit to wrongdoing, they did settle on the $2.6 million amount, with claimants receiving between $35 and $140 depending on how many people file by the deadline at this website.
Make Your Money Work Better for You
Celsius Drinks
Total settlement: $7.4 million.
Deadline to file: Feb. 12, 2023.
Requirements: Must have purchased a canned Celsius drink or the brand's drink mix between Jan. 1, 2015 and Nov. 23, 2022.
This class action lawsuit was brought against the energy drink manufacturer, alleging they have citric acid in their drinks though the label on the cans promote "no preservatives." In order to file a claim, you may upload proof of purchase alongside your info to this website. Payouts are up to $250 for claims with proof; those without can still get up to $20, per CBS News.
Thinx
Total settlement: $5 million.
Deadline to file: April 12, 2023.
Requirements; Must have purchased a pair of the underwear between Nov. 12, 2016 and Nov. 28, 2022.
The so-called "period panty" that promoted itself as a "safer and more sustainable" option for menstrual hygiene was the target of a class action lawsuit alleging that their products contained chemicals (like PFAS) that are harmful to both humans and the environment. The manufacturer agreed to settle for $5 million. Those who purchased the underwear within the terms noted above can submit a claim here and opt for a cash refund of up to three pairs ($7 each) or a 35% off voucher for a future purchase up to $150, per NPR.
Take Our Poll: What Are Your Financial Priorities in 2023?
More: How To Make Money Off a Class Action Lawsuit
Also, if you're a resident of Illinois, you may want to be on the lookout for any biometric-related class action lawsuits. Illinois has some serious privacy laws when it comes to the internet provided under the umbrella of the state's Biometric Information Privacy Act (BIPA). Facebook recently paid 1.4 million Illinois residents $397 in 2022 as part of a class action lawsuit for facial recognition breaches through its "Tag Suggestions" feature, per CNBC. Google is starting a payout for similar violations in its "Face Grouping" option — offering settlements of $200 to $400. Deadlines to file both of those claims have passed, but more may yet come.
More From GOBankingRates
Make Your Money Work Better for You