Exercise Routines of the Rich and Famous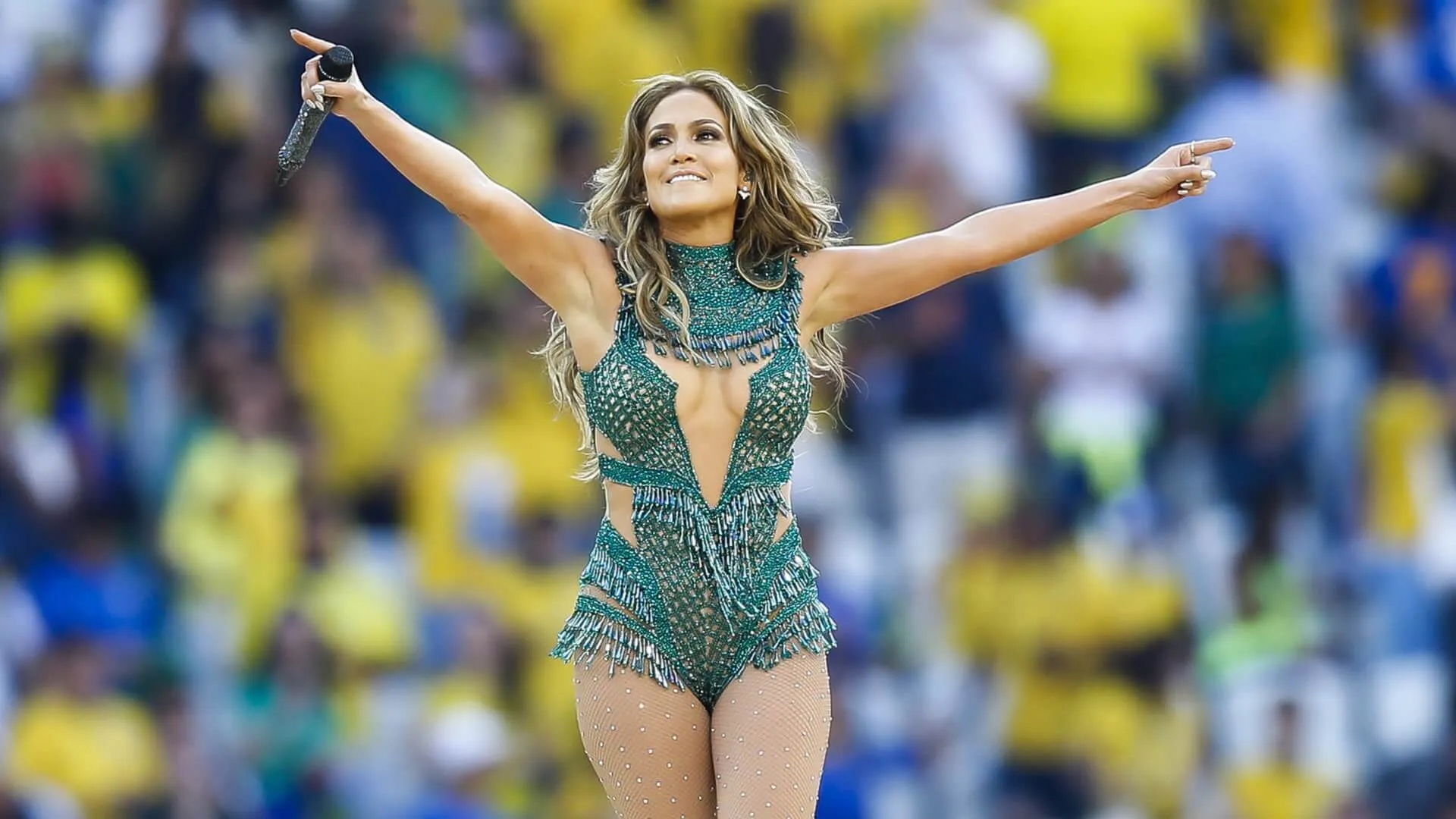 No matter how much big stars want their adoring public to believe they're "just like us," powerhouse public figures spend a lot of time — and often, even more money — on their physiques.
Sometimes those exercise routines are just part of the job — believably inhabiting a role as a superhero, or staying healthy through high-pressure situations like a halftime show or a state dinner at the White House.
Read on to find out what it takes to get as fit as Beyoncé, Kim Kardashian, Dwayne "The Rock" Johnson and more. You might be surprised: Sometimes it's free to look this good. Other times, it costs $1.5 million.
Michelle Obama: At-Home Bootcamp
Cost: Free
After working to encourage Americans to exercise via her Let's Move! campaign, former first lady Michelle Obama posted on Instagram about how she keeps in shape: hosting "bootcamp weekends" for her close friends at every fitness level, right in her backyard.
These no-cost workouts started at the White House, she said. "Our bootcamp weekends were a reminder that if we want to keep taking care of others, we need to take care of ourselves first. And even though I'm no longer at the White House, I've continued this tradition."
Chrissy Teigen: Body by Simone
Cost: $28 and up, per class
Outspoken and often hilarious Twitter personality and one-time cover girl Chrissy Teigen told Self in 2016 that she swears by her go-to workout Body By Simone, a mix of dance, cardio and strength training. "A lot of classes don't feel like they're tough enough on you, but some trainers have you rolling tires and stuff. And I'm like, 'OK, I need something in between that!'" she said.
Simone De La Rue, former dancer and creator of Body by Simone, crafts her workouts by using the foundations of dance to avoid injuries usually associated with exercise. Single drop-in classes at her studios in Los Angeles and NYC run from $28-$35.
Make Your Money Work Better for You
Chris Hemsworth: Twenty40 Training
Cost: $121 for a beginner package
Hemsworth not only has to train like a superhero, but also the fabled God of Thunder in "Thor: Ragnarok." The character is able to hold a lightning-conducting hammer that only he can lift and carry because of his otherworldly strength. His personal trainer Luke Zocchi, who runs the Twenty40 training program available on Zoco Body Pro, told Men's Journal that he prepped Hemsworth for the role by pumping up his arm and chest strength.
Jennifer Lopez: Zumba
Cost: $5 and up per class
Zumba is a mix of Latin dancing and high energy international music. So it makes sense that Jenny from the Block loves this lively fat burner.
You, too, can take part in this Jennifer Lopez-approved activity — often for as little as $5. Zumba studios are popping up all over the country. It's no wonder — it's all about how much fun you can have while dancing in a big group.
Beyoncé: Power Moves
Cost: $14.40 for a Google Play or Kindle e-book
Marco Borges, the author of "Power Moves: The Four Motions to Transform Your Life," is the man behind Queen B's famously healthy body — and much of her workout can be found in a copy of his book.
Borges, who trains Beyoncé, told Glamour about her Formation World Tour fitness routine in 2016. One go-to element? Sprints. "Sprints are ideal for building stamina and explosiveness, which B needs to move across the stage," he said.
In 2015, Beyoncé and her husband, rapper Jay-Z, also launched the 22 Day Nutrition home-delivery meal service with Borges, which encourages a plant-based diet.
Kim Kardashian: Elite Personal Trainer
Cost: $15,000 for a six-week program
It's no secret Kim Kardashian — who recently made $5 million in five minutes — spends a fortune on her beauty upkeep. She proudly keeps herself looking gorgeous with the best wigs, lash extensions, laser treatments and plastic surgery.
In 2017, Health magazine totaled up her hair and skincare routine, and it came out to a whopping $17,200. So it's no surprise this flawless superstar would treat herself to an elite, expensive personal trainer like Gunnar Peterson, who charges about $15,000 for a six-week program, also according to Health.
Peterson works with other notable clientele, including the Los Angeles Lakers.
Make Your Money Work Better for You
Tom Hardy: MMA Fighting
Cost: Starting at $89 a month for a UFC Gym membership
To play a believable MMA, or mixed martial arts, champion in Hardy's role for "Warrior," Hardy had to train like a fighter — and good thing too, as he'd previously done MMA training for the movie "Venom," according to Men's Journal.
Hardy had an insane routine, working out "like a beast, dropping about 15 percent of his body fat and turning it into… lean muscle." To get full access to all courses — including MMA — at a UFC gym will set you back $99 a month.
Nicole Kidman: Half-Marathon Running
Cost: $88 for the City2Surf  half-marathon entry fee
Kidman grew up in a marathon-running family, and even ran half marathons in Sydney, Australia. She told the Los Angeles Times in 2014 that her family would participate in a race called City2Surf. This year, the race is on August 11 — adults can participate in the "fun run" for about $88.
"Get out with your family, have some fun, don't take it too seriously and make health, fitness and nutrition an important part of your life," she said.
Henry Cavill: Crossfit
Cost: about $150 for a Crossfit monthly membership
For Cavill's role as the man of steel in "Batman v Superman: Dawn of Justice," his trainer Michael Blevins used a combination of Olympic weightlifting and circuit training to get Cavill in Superman shape, according to Muscle and Fitness magazine.
To get your own version of Cavill's training, consider Crossfit, which combines aspects of gymnastics, weightlifting, running and rowing — similar to Blevin's action hero training sessions.
Zac Efron: Lifeguard Training
Cost: Starting at $179 for a Red Cross course
According to Men's Journal, this "Neighbors" heartthrob trained for eight months before his star turn in "Baywatch," combining two workouts per day of high-intensity interval training, weight lifting, lifeguard courses and 20-mile bike rides.
Twice-a-day training is pretty unrealistic for someone with a 9 to 5, but when your job is to look like a beefed-up lifeguard next to co-star Dwayne "The Rock" Johnson, these unrealistic goals are very necessary.
Red Cross lifeguard training sessions vary in price, but two-day classes hover at about $179 in Long Beach, California.
Make Your Money Work Better for You
Rihanna: Plyometrics
Cost: From to $52
Want RiRi's killer bod? Jamie Granger, who has been training Rihanna for years, told the Hollywood Reporter in 2015 that she does "everything from powerlifting to plyometrics" with the megastar.
Plyometrics is a form of interval training involving vertical jumps; common equipment includes Plyoboxes, available at prices ranging from $52 to $150 at Dick's Sporting Goods.
According to Shape in 2017, Granger recommends mixing plyometrics with calisthenics; some of her partner routines can be found on YouTube.
Michael B. Jordan: Elite Personal Trainer
Cost: $97 a month
To look like a villain with super-strength in the movie "Black Panther," Michael B. Jordan worked with his long-time personal trainer Corey Calliet, who told Men's Health this winter that he and Jordan focused on making him look "savage."
Calliet said Jordan kept to a strict routine of two or three workouts a day. Chest and muscle-sculpting was done by going "old-school" with bench presses and other basic moves.
Calliet offers video and workbook packages online for $97 a month.
Katie Holmes: Scuba Diving
Cost: Approximately $870 for a PADI Divemaster Certification
Over the years, Katie Holmes has taken up a number of new fitness routines, including riding the bikes at SoulCycle, boxing, yoga, weightlifting and running for her new role as an ex-marine in the movie "Doorman," according to Shape.
Even with all of these workouts under her belt, Holmes admits that the most challenging workout she's tried has long been a favorite hobby of the wealthy: scuba-diving. Scuba Diving International estimates that becoming a certified diver could cost about $800 — or more in an expensive locale.
Terry Crews: Gym Membership
Cost: $778.88 for an annual all-access membership at Golds Gym
"The Expendables" actor — known for popping his pecs on screen and making them dance — was once an athlete. Crews has said he maintains his amazing physique by working out at the gym, and a member of the website Pasadena Muscle Company claims that Crews is frequently spotted at Golds Gym Pasadena.
Crews offered simple advice in a recent Reddit AMA: "Go to the gym, don't even work out. Just GO." Golds Gym memberships vary in price by location, but an access level plan in Los Angeles costs $778 with enrollment fee as of publication.
Make Your Money Work Better for You
Lady Gaga: VersaClimber Machine
Cost:  About $2,000 to $5,000, depending on model
To get ready for her Super Bowl halftime show last year, pop icon Lady Gaga did a lot of cardio — much of it using this trendy multi-functional pilates tool to stay toned. Pre-show, she told former NFL star Michael Strahan on Good Morning America,  "I work out a lot. I also do VersaClimbing while I sing."
Along with other personal gym equipment, the pop star has famously worked with celebrity trainer Harley Pasternak to get healthy, keep her diet on point and her body in peak physical condition.
Kelly Ripa: SoulCycle
Cost: $3,500 for 50 classes
The morning show host credits her amazing physique and relaxed state of mind to yoga and SoulCycle. Ripa told Shape magazine that SoulCycle helps her overcome her "brick wall" so she can focus on her health.
Mark Wahlberg: Boxing
Cost: $8,500 for a regulation-sized boxing ring from Everlast
To prepare for his role in "The Fighter," Mark Wahlberg told Men's Health that he trained for years to get into tip-top boxing shape — jumping rope, doing squats and taking on his punching bags.
Wahlberg owns a regulation-sized boxing ring, punching bags and a full-sized gym with a basketball court and a second-story catwalk filled with cardio equipment.
Chris Pratt: Mountain Biking
Cost: $9,500
Mountain biking is one fun activity "Jurassic World" star Chris Pratt incorporates into his workout routine. Before he tackled dinosaurs, Muscle and Fitness magazine reported that Pratt lost 60 pounds in six months for his role in "Guardians of the Galaxy" — all by mixing mountain biking with swimming, cardio circuits and other workouts.
A premium mountain bike like the Yeti SB6 XX1 Eagle Turq can cost as much as $9,500, though Outside magazine recommends spending between $4,500 and $6,000.
Make Your Money Work Better for You
Dwayne "The Rock" Johnson: Iron Paradise
Cost: $18,670 for a 5-150 Lbs Set
Dwayne "The Rock" Johnson may happen to play the son of Zeus in "Hercules," but he's just another celebrity who works out almost everyday at ungodly hours of the morning.
To achieve his body-builder physique, he mixes lifting heavy weights with cardio. Johnson made an astounding $124 million dollars in 2018 according to Forbes — an enormous salary that has allowed Johnson to have an "Iron Paradise" of a gym, as he calls it, all to himself, at home or on the road. His 40,000 lbs of equipment is hauled by semi-truck when on set.
To build your own version of this gym, you could start by purchasing a set of Iron Grip dumbbells — available for $18,670 on Amazon. Used.
LeBron James: Custom Program
Cost: $1.5 million
NBA champion Lebron James reportedly spends $1.5 million on maintaining his athletic body. At least that's what Malcolm Gladwell recalled on Bill Simmons' podcast.
This number isn't so outlandish if you consider that it includes two personal trainers, replicating his team's gym equipment at home, chefs to make sure he is getting the best nutrition, sleep tracking and masseuses. James makes about $85 million a year, according to Forbes.
More on Celebrities' Net Worths
Priscilla Aguilera contributed to the reporting of this article.

BEFORE YOU GO
See Today's Best
Banking Offers