Hillary Clinton and 15 Other Celebrities Whose Family Members Nearly Cost Them Everything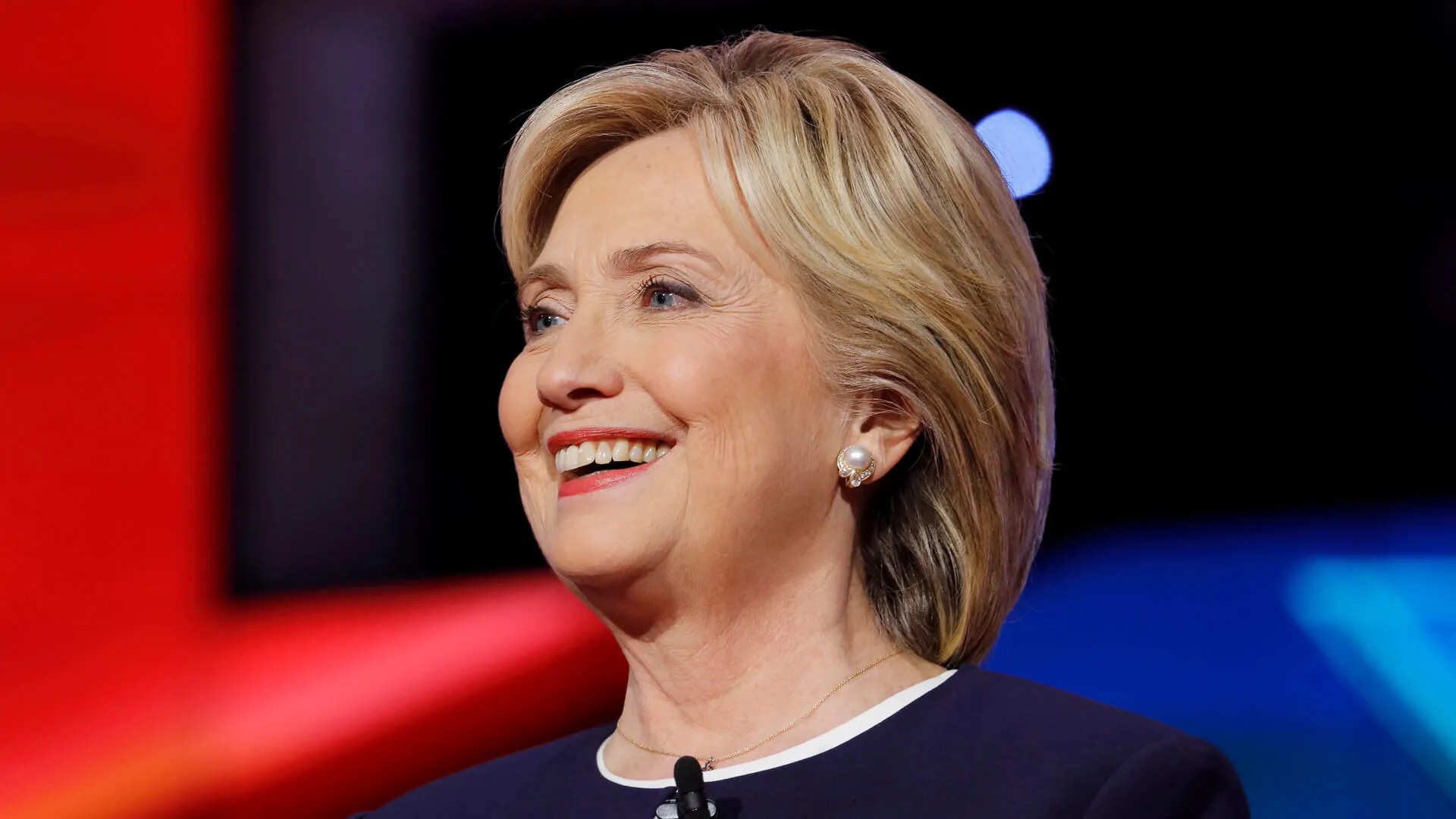 Once you're rich and famous, there's no guarantee that you'll stay that way, and your worst enemy could be lurking in your own family tree. Numerous celebrities have been cheated, deceived or downright robbed by the people they might have thought they could trust the most. Not only does such betrayal rip families apart, it can lead to nasty court battles and all but decimate the career — and finances — of the star who has been conned.
It's not always just about money, either; sometimes it's about something far less replaceable, like image and integrity. Consider the case of Hillary Clinton. The infamous infidelity of her husband, Bill Clinton — and her decision to stay with him — dragged her through the mud in the public eye. Bill's scandal, which led to impeachment, also left the family, in Hillary's words, "dead broke," owing $5 million in legal fees. Hillary Clinton, a powerful name in her own right, is now worth $120 million — so she's clearly well out of bankruptcy's way. But in some ways, she's still paying for her husband's womanizing ways. His scandal played a factor in the decision of some voters to not vote for her in the 2016 election. It would perhaps be a gross exaggeration to say that Bill cost Hillary her presidency, but his history of adultery didn't do her any favors when she was campaigning.
Here's a look at more celebrities and how their families have affected their lives.
Last updated: Oct. 26, 2020
Gary Coleman
Gary Coleman was worth $75,000 when he passed away at the age of 42 in 2010.
For four years, starting in 1989, actor Gary Coleman — best known for his role as Arnold Jackson in "Diff'rent Strokes" — was embroiled in a legal battle with his parents and his ex-manager. Coleman filed suit against them for allegedly misappropriating money he made as a child star. In 1993, a judge ruled in Coleman's favor and the defendants were ordered to pay their son and former client close to $1.3 million. When Coleman passed away in 2010, with a reported net worth of $75,000, his estranged parents dropped their plans to bury him upon seeing the will.
Tori Spelling
Tori Spelling looked to have a future of infinite riches ahead of her, but when her father, TV industry titan Aaron Spelling, died in 2006, the reality star, actress and author was left nearly out of luck. She inherited $800,000 from her father's fortune, which for most Americans, would be a life-changing windfall, but consider that Aaron was worth $600 million. To get less than 1% of that estate was probably a brutal disappointment. The reason Tori was shafted, according to her mother, Candy Spelling, who received the majority of her husband's estate, is because Tori had a bit of a shopping problem. "She would close a store and drop $50,000 to $60,000," Candy said of her daughter's spending habits.
Today, Tori has a net worth of $500,000, but her recent run-ins with credit card debt might alter that.
Make Your Money Work Better for You
Lindsay Lohan
It's been a notoriously bumpy road for former child star Lindsay Lohan, whose personal struggles, including addiction, have been tabloid fodder for well over a decade. The former child star, now 34, wasn't dealt the best hand when it comes to parents. Michael and Dina Lohan have infamously struggled with their own problems (and arrests). Dina collected a decent share of Lindsay's income during her prime childhood acting years, but according to 2012 reports of her $1.3 million debt, that money is long gone.
Today, Lindsay Lohan is worth $800,000.
Mischa Barton
In 2017, Mischa Barton, best known for her role as Marissa Cooper in "The OC," sued her mother and former manager for $25 million. The then-29-year-old actress alleged that her mother, Nuala Barton, withheld her earnings and ousted her out of her own $7.8 million Beverly Hills mansion. Mischa also claimed her mother exploited her celebrity for her own gain — going so far as to launch a Mischa Barton handbag line without informing or paying Mischa.
Mischa Barton, who has publicly struggled with substance abuse, later dismissed the case against her mother. Today, she has a net worth today of $2.5 million.
LeAnn Rimes
In 2000, country singing star LeAnn Rimes sued her father, Wilbur Rimes, and her former manager, alleging that they stole at least $7 million from her. LeAnn's mother, Belinda Rimes, filed the lawsuit on her daughter's behalf as at the time LeAnn was only 17 years old. Wilbur filed a countersuit against LeAnn, accusing her of egregious overspending. After a bitter court battle, the two reconciled a few years later.
"I go by the saying 'Money's the root of all evil,'" Rimes said, according to ABC News in 2005. "And I definitely believe that the love for money is the root of all evil, because it changes people."
Today, LeAnn Rimes has a net worth of $10 million.
Make Your Money Work Better for You
Ariel Winter
Ariel Winter, best known for her work on "Modern Family," became legally emancipated from her parents in 2015 at the age of 17. Beginning at age 14, her sister, Shanelle Workman, was her legal guardian.
"It has been very sad for me, but at the same time it's been much better for me emotionally and physically to be on my own and have a better, safer household and support system," the actress told Seventeen, noting that her mother didn't give her a choice when it came to acting, pushing her into the industry when she was just 4 years old.
Now 22 years old, Ariel Winter is worth $12 million.
Macaulay Culkin
He gave us all cheer as a child with his work in "Home Alone," but Macauly Culkin didn't come from the happiest situation. He was one of seven siblings living in a one-bedroom apartment in Manhattan with his parents. Culkin has clarified that he didn't legally emancipate himself from his parents, but when they separated when he was 16, a nasty custody battle ensued and his multimillion-dollar trust fund was at stake. "I legally took my parents' names off of my trust fund and found an executor, someone who would look over my finances, just in case anyone wanted to stick their [expletive] pinkie in the pie," Caulkin told Esquire in 2020.
Now 40 years old, Macaulay Culkin is worth $18 million.
Leighton Meester
Born in a prison while her mother, Constance, was serving a sentence for drug trafficking, Leighton Meester had what one might think of as the opposite of a Tori Spelling-esque childhood. Talented and perseverant, Meester's career took off when she was a teenager, with her big break coming in 2007 as Blair Waldorf in "Gossip Girl." All seemed to be well until when Leighton and Constance filed lawsuits against one another over financial support Meester was providing for her younger brother. Leighton ended up victorious in June 2012, when the judge rejected the claims in her mother's countersuit. 
Today, Leighton Meester has a net worth of $16 million — and she doesn't have to give her mother a dime of it.
Make Your Money Work Better for You
Shirley Temple
Arguably the most iconic child actor of all time, Shirley Temple should have been a millionaire by age 18, but thanks to her father's mismanagement of her earnings, as an adult, the famously ringleted star discovered she only had $44,000 of the $3.2 million she'd made. Allegedly, her father went against court orders to reserve Shirley's earnings in a trust.
Temple, who went on to go by the name Shirley Temple Black after marriage, retired from acting at 22 but found a second career in politics. President Richard Nixon appointed her as an ambassador to the United Nations, and she also worked for the State Department — among other impressive feats.
By the time she died, she was worth $30 million.
Meghan Markle
As Cinderella's taunting stepsisters taught us, sometimes your family just really doesn't want you to get your fairytale ending. Meghan Markle has lived this reality to an extent, with her both her dad, Thomas Markle, and her half-sister, Samantha Markle, thrusting themselves into the spotlight to hurl insults at her. And they do it for profit, to boot.
All these bad vibes have probably royally sucked for Meghan, but she seems to know how to take care of herself and transcend the toxicity with her husband, Harry. Together, the pair touts a $30 million net worth, according to Business Insider.
Dane Cook
Comedian Dane Cook's half-brother and ex-manager, Darryl McCauley, embezzled millions of dollars from Cook — all while being handsomely paid by Cook for his work. In 2010, McCauley was ordered to pay Cook $12 million after pleading guilty to embezzling. At the time he was stealing, Cook was paying him $12,500 a month for management services. McCauley's wife, Erica, was in on the act, too. Both she and McCauley were sentenced to time in prison for their crimes.
Today, Dane Cook has a net worth that stands at $35 million.
Make Your Money Work Better for You
Angelina Jolie
For a time during her career, Angelina Jolie and her father, actor Jon Voight, looked to be on great terms — he even played her father in the 2001 "Lara Croft" flick, but then turbulence ensued. In 2002, Jolie legally ditched her father's name after her father did an "Access Hollywood" interview and begged for her to get help for "mental problems." Jolie also declared that she did not want to be around her father now that she was a mother.
In recent years, Jolie and Voight appear to have patched things up, to an extent, but the crisis fed tabloids for years. Today, Voight has a net worth of $55 million and Jolie has more than twice that at $120 million.
Beyoncé
Beyoncé fired her dad/manager, Mathew Knowles, in 2011, but didn't indicate that it was for any reason that would affect their relationship, noting that she still loved him as a father. A few months later the plot thickened when Mathew filed claims that Live Nation Entertainment lied to Beyoncé about him stealing funds from her. Beyoncé's law firm conducted an audit that backed up the claim Mathew was disputing, but he continued to deny it.
If he did steal from her, it didn't come anywhere close to bankrupting Beyoncé, who has a net worth of $500 million.
Rihanna
In 2019, Rihanna filed a lawsuit against her father, Ronald Fenty, alleging that he misled the public and damaged her brand by using their name, Fenty, for his entertainment company, Fenty Entertainment. Rihanna also uses the name Fenty for her lines of cosmetics and fashion. She alleged that her father and another man "egregiously and fraudulently misrepresented to third parties and the public that their company…is affiliated with Rihanna" and that they had never "been authorized to use her name, intellectual property or publicity rights." Additionally, the lawsuit alleged that Ronald's entertainment company had arranged business commitments for Rihanna without her consent. 
Rihanna has a net worth of $600 million.
Make Your Money Work Better for You
Kobe Bryant
In 2013, the late Kobe Bryant sued Goldin Auctions for selling personal belongings of his without his consent. The auction house countered that they'd been authorized to sell the belongings by his mother, who Kobe gave the memorabilia to fair and square. Soon after, Kobe reached a settlement with the auction house that enabled his mother to sell a small number of his memorabilia. He also received an apology from his parents.
At the time of his tragic passing in 2020, Kobe Bryant had a net worth of $600 million.
More From GOBankingRates