Gwen Stefani Net Worth Vs. Gavin Rossdale Net Worth — Who Gets What in the No Doubt Singer's Divorce?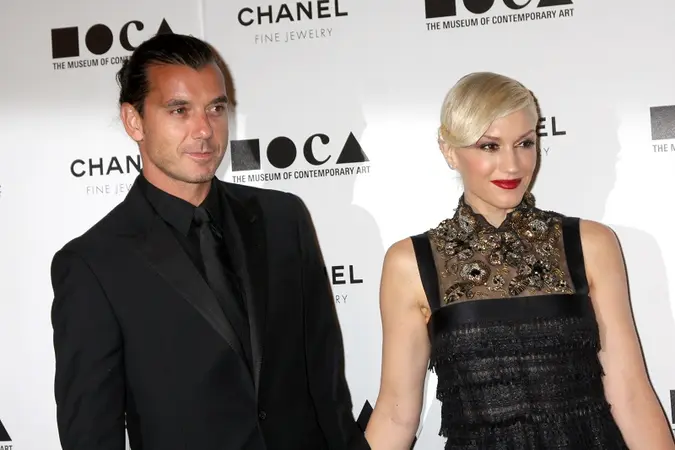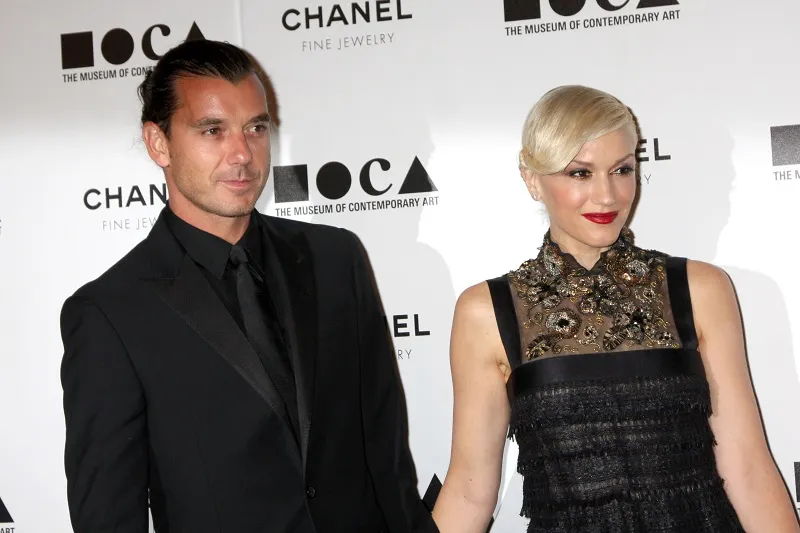 After 20 years together and nearly 13 years of marriage, the royal couple of rock music — Gwen Stefani and Gavin Rossdale — have called it quits. TMZ reported Monday that Stefani filed for divorce, citing irreconcilable differences. Rossdale reportedly filed his response at the same time.
"While the two of us have come to the mutual decision that we will no longer be partners in marriage, we remain partners in parenthood and are committed to jointly raising our three sons in a happy and healthy environment," the couple said in a joint statement. "To that end, we respectfully request privacy from the media during this time."
Stefani and Rossdale are parents to three sons: 9-year-old Kingston, 6-year-old Zuma and 17-month-old Apollo. The couple met in 1995 when their bands Bush and No Doubt toured together, reports People magazine. They dated for six years before getting married in 2002.
In a March 2015 interview with Cosmopolitan, Stefani implied that things weren't always smooth sailing for the couple but did not hint at any sign of divorce. "We go through so much together — it's a miracle that we could stay together this long," she said. "[Gavin's] on a short tour right now, and he wrote me the sweetest note this morning. It's good to have those days when we both do our own things. I think that's what keeps relationships going, when both people can be themselves and have their own individuality."
Gwen Stefani Net Worth
Gwen Stefani's net worth is $100 million, according to CelebrityNetWorth. She served as the lead singer of the band No Doubt since 1987, and the band rose to fame in the mid-1990s with hits like "Just a Girl," "Spiderwebs" and "Don't Speak."
Make Your Money Work Better for You
The rocker has also achieved immense success as a solo artist. In 2002, she won a Grammy for best rap/song collaboration after teaming up with rapper Eve for the hit single "Let Me Blow Your Mind." Several of Stefani's own hits have made it to the single digits on the Billboard Hot 100 list, including "Wind It Up," "Rich Girl" and "Hollaback Girl" — the latter of which earned the No. 1 spot.
Stefani is also the founder of the clothing line L.A.M.B., co-founder of DWP, and she has a shoe line called Gx. She has a recurring role as a judge on "The Voice" and will star in the show's upcoming ninth season.
Gavin Rossdale Net Worth
CelebrityNetWorth reports Gavin Rossdale's net worth is $35 million. He has served as the front-runner of Bush since the band was founded in 1992. The group's 1996 album "Razorblade Suitcase" reached the No. 1 spot on the Billboard 200 chart.
When the band temporarily broke up in 2002, Rossdale started another group called Institute and had a successful solo album, "Wanderlust." Bush reunited in 2010 and released the album "Man on the Run" in 2014. The group recently completed a U.S. tour in June.
Rossdale has also tried his hand at acting, appearing in a number of television shows and movies, such as "Hawaii Five-0," "Criminal Minds," "The Bling Ring" and "Constantine."
Related: Miranda Lambert, Blake Shelton Divorce: Their Net Worth as They Call It Quits
Make Your Money Work Better for You
How the Gavin Rossdale-Gwen Stefani Divorce Will Impact Their Finances
The Gavin Rossdale-Gwen Stefani divorce might become complicated, as the couple has no prenuptial agreement, reports TMZ. Their assets will likely be divided by the 50/50 California community property laws. Community property generally refers to everything spouses own together, including items the couple bought, debt and earnings they received during the marriage.
Both parents have filed for joint custody of their three boys, and Stefani has also moved to deny spousal support to her soon-to-be ex-husband.
Photo credit: Helga Esteb / Shutterstock.com