'The Jungle Book' Movie Remake: How Much the Cast Is Worth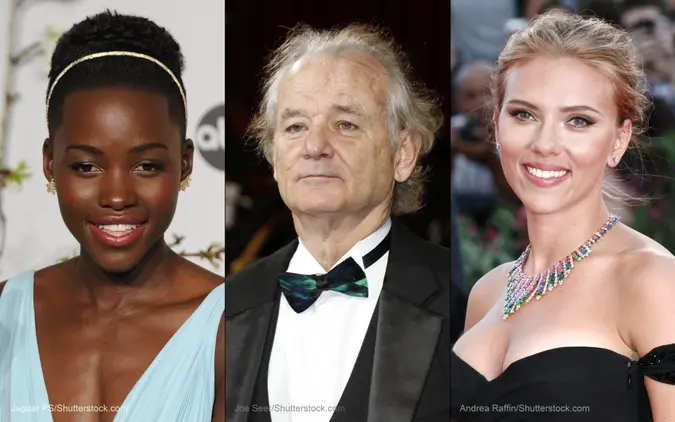 In 1967, Disney released an animated film called "The Jungle Book." Inspired by Rudyard Kipling's novel of the same name, the movie tells the story of a boy named Mowgli, who is raised in the jungle by wolves and faces various trials while being confronted with the question of whether he belongs in civilized society or the wild.
"The Jungle Book" remake will be a blend of live action, computer animation and 3-D technology. Because the goal is to create a more credible story, the film will likely feature more intense conflict and even offer some chilling moments, according to PopSugar, a lifestyle and news website.
Slated for release on April 15, 2016, "The Jungle Book" is expected to bring in $500 million to $700 million, according to Forbes. Here's a look at the film's stars.
Related: Marvel's 'Deadpool' Movie Cast Earnings: Ryan Reynolds Net Worth vs. Stan Lee Net Worth and More
Neel Sethi Net Worth: Unknown
Neel Sethi plays the main character, Mowgli, in the upcoming film. Although the 12-year-old's prior acting experience is limited to a role in the comedy short "Diwali," he was selected from about 2,000 potential candidates to hold the leading part. Moreover, Sethi is the only real human character in the movie; the other cast members provide voices for animated creatures.
Director Jon Favreau admitted that much of the success of the movie will depend on how audiences receive Sethi. The young star needs to connect with viewers and hold their attention. While it might seem like a tall order for an inexperienced actor, Favreau believes Sethi has the charisma and physicality for the job.
Make Your Money Work Better for You
Sethi's red belt was also an asset in filming, especially for scenes such as the one in which he is chased by Shere Khan. A tiger who has been scarred by man, Shere Khan is played by award-winning actor Idris Elba.
Related: Harry Potter Cast Showdown: Emma Watson Net Worth vs. Daniel Radcliffe Net Worth and More
Lupita Nyong'o Net Worth: $500,000
Lupita Nyong'o lends her voice to the mother wolf, Raksha, in "The Jungle Book." However, the role is more about being a mother than a wolf, the emerging star explained in Vogue.
Celebrity Net Worth, a celebrity finance outlet, puts Nyong'o's net worth at $500,000. Nyong'o produced the award-winning documentary "In My Genes" before making her on-screen debut in the short film "East River." It was her role as Patsey in "12 Years a Slave," however, that solidified her claim to fame.
The actress has seen 76 acting award nominations or wins for her role as Patsey, including a 2014 Oscar for Best Supporting Actress. More recently, she has appeared in "Star Wars: The Force Awakens."
Bill Murray Net Worth: $140 million
Bill Murray plays Baloo, the free-spirited bear who wants Mowgli to remain in the jungle forever. Baloo is widely adored for singing "Bare Necessities," and Murray's rendition of the song is highly anticipated.
Murray is the richest cast member on this list with a net worth of $140 million. He has built a lucrative career on his ability to master lighthearted, humorous roles. Classic examples include parts in "Meatballs," "Caddyshack" and "Ghostbusters."
However, Murray also possesses strong dramatic chops. For his role in "Lost in Translation," Murray won a 2004 Golden Globe award for best actor, among other accolades. Last year, he also won a Primetime Emmy Award for Outstanding Supporting Actor in "Olive Kitteridge."
Make Your Money Work Better for You
Ben Kingsley Net Worth: $40 million
In "The Jungle Book," Ben Kingsley voices Bagheera, the wise panther who protects and mentors Mowgli and Baloo.
Kingsley is known for his award-winning performance in "Gandhi," which earned him an Oscar for Best Actor in 1983. He also stacked up accolades for his performances in "Sexy Beast" and "House of Sand and Fog." Ben Kingsley's net worth is $40 million.
Scarlett Johansson Net Worth: $80 million
Kaa, the mysterious python who encounters Mowgli deep in the jungle, is played by Scarlett Johansson. According to US Weekly, the star possesses the perfect voice for this alluringly creepy character — a fact that's clear even from the movie trailer.
Johansson, who started acting at age 9, has used her talent to build an impressive fortune. She's appeared in several other action-adventure films, including "Avengers: Age of Ultron" and "Iron Man 2."
"The Jungle Book" isn't the first time she's worked with Jon Favreau or Bill Murray. She co-starred with Murray in "Lost in Translation," a performance that earned her a Golden Globe nomination and a BAFTA award for best performance by an actress. She was nominated for the same pair of awards for her performance in "Girl With a Pearl Earring."
See: 'Fantastic Beasts and Where to Find Them' Movie Cast Net Worth
Christopher Walken Net Worth: $30 million
Christopher Walken provides the voice of King Louie, the leader of the apes. To help make these characters more believable, the writers switched their species from orangutan — which doesn't live in the area featured in the film — to the now-extinct gigantopithecus.
Make Your Money Work Better for You
Walken has numerous awards for previous performances in films like "Catch Me If You Can," "Seven Psychopaths" and "The Deer Hunter," which earned him an Oscar. Christopher Walken's net worth is $30 million.
'The Jungle Book' Trailer