Jon Hamm's Net Worth, January Jones' Net Worth and Your Other Favorite 'Mad Men' Stars Worth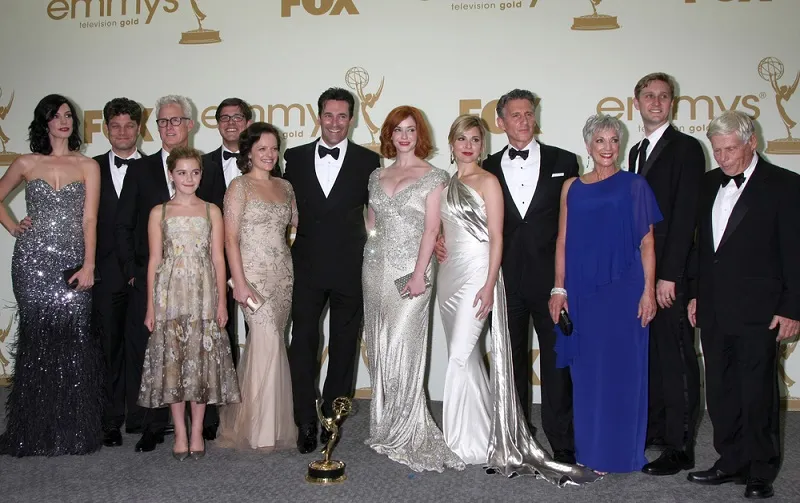 "Mad Men" returned for its seventh and final season Sunday night. Fans of the show will be sad to say goodbye to their favorite characters, but the actors themselves will surely be quite happy with the fortunes they've made off the success of "Mad Men." Here's a look at the net worths of the series' stars.
Discover the net worths of Bubba Watson, Tiger Woods and other golfers in the 2015 Masters >>>
Jon Hamm Net Worth: $30 Million
Jon Hamm started acting professionally in the '90s, but he is most famous for his role as the main character on "Mad Men," Don Draper. CelebrityNetWorth reports the actor is worth $30 million and makes $275,000 an episode. In 2012, Hamm reportedly negotiated an eight-figure contract with the series. He has also appeared in several recent television shows, including "Unbreakable Kimmy Schmidt" and "Parks and Recreation."
Elisabeth Moss Net Worth: $8 Million
Elisabeth Moss gained more recognition when she landed the role as Peggy Olson, Don Draper's secretary who works her way up the ladder to chief copywriter. Moss has also had roles in "The West Wing" and "Top of the Lake," which scored her a Golden Globe in 2014. According to CelebrityNetWorth, Moss makes $75,000 an episode and has a net worth of $8 million.
Make Your Money Work Better for You
Vincent Kartheiser Net Worth: $3 Million
Vincent Kartheiser is another "Mad Men" star who started appearing in professional projects in the '90s, but he found fame early on as Connor on the hit show "Angel." Kartheiser landed the role of Pete Campbell in "Mad Men," a young and ambitious account executive. CelebrityNetWorth reports his net worth at $3 million.
Related: Net Worths of Maggie Smith, Michelle Dockery and Other "Downton Abbey" Cast Members
January Jones Net Worth: $5.5 Million
Before January Jones landed her role as Betty Francis — the ex-wife of Don Draper and mother of their three children — the actress already had a blossoming Hollywood career. She had roles in films such as "Anger Management," "Dirty Dancing: Havana Nights" and "We Are Marshall." Since she started working on "Mad Men" in 2007, Jones has also appeared in larger films, including "X-Men: First Class," and other TV shows such as "The Last Man on Earth." CelebrityNetWorth reports her salary is $100,000 per episode, and her net worth is estimated at $5.5 million.
Christina Hendricks Net Worth: $8 Million
Christina Hendricks started her professional career as a model and transitioned to acting in the late '90s. In 2007, she was cast as Joan Harris, the office manager-turned-partner in "Mad Men." Hendricks has been nominated for five Emmy Awards for her portrayal as Joan, and her net worth is an estimated $8 million, according to CelebrityNetWorth.
John Slattery Net Worth: $10 Million
John Slattery is best known for his role as Roger Sterling in "Mad Men," but he has also had roles on other hit shows, including "Desperate Housewives" and "Will &Grace." In addition to his acting work, he directed the movie "God's Pocket," which was one of Philip Seymour Hoffman's last films before he died in 2014. CelebrityNetWorth reports Slattery's net worth at $10 million.
Photo credit: Helga Esteb / Shutterstock.com