The Olsen Twins' Net Worth Passes $400M

5 min Read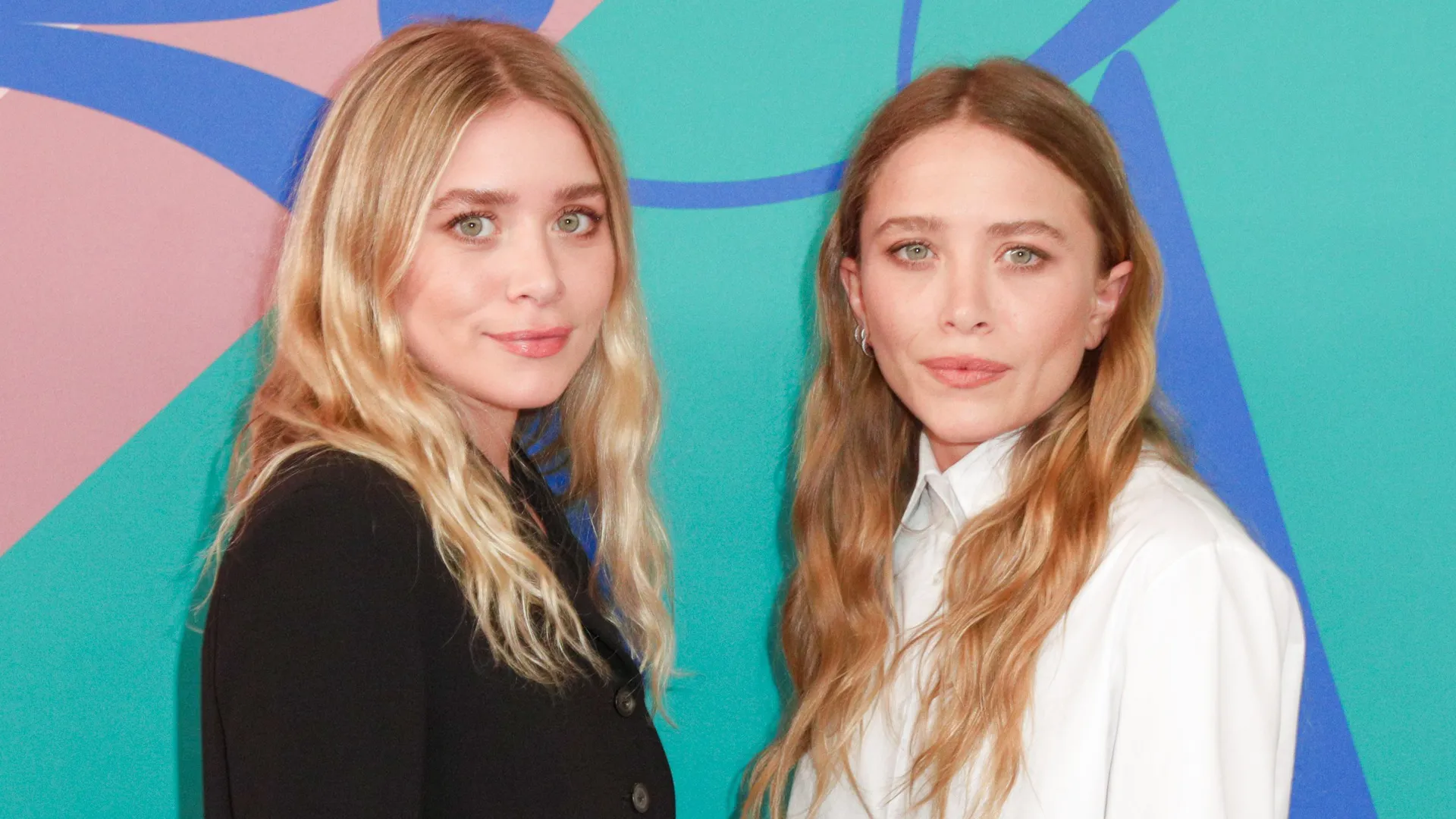 The Olsen twins have a net worth of $400 million, according to Celebrity Net Worth, built through successful fashion and merchandising surrounding their fame as child actresses. Born in 1986 in Sherman Oaks, Calif., Mary-Kate and Ashley Olsen stole America's heart while jointly playing the role of Michelle Tanner, the youngest daughter on the ABC sitcom "Full House."
They're now fashion designers who have been running successful lines for years now, which has greatly helped them continue to build their combined fortune to $400 million.
Click through for a closer look at the Olsen twins' massive net worth and where it all came from.
Make Your Money Work Better for You
Mary-Kate Olsen Net Worth: $200M
Mary-Kate Olsen has been the more active of the two in her acting career, appearing in "Weeds," "The Wackness" and "Beastly" without her sister. That said, her net worth of $200 million, per Celebrity Net Worth, would indicate that they have mostly divided their career earnings evenly.
Ashley Olsen Net Worth: $200M
Ashley appears to enjoy staying out of the acting spotlight and focusing on her fashion career, telling Elle UK in 2012, "I don't have to be a pretty face." Of course, with a net worth that Celebrity Net Worth pegs at $200 million, she doesn't really have to take on any work she doesn't want.
Mary-Kate and Ashley Olsen Television
The twins were just 9 months old when they made their acting debut in "Full House" in 1987, sharing duties playing Michelle Tanner. The eight-year run of the show helped catapult them to fame before either reached the age of 10. In 1998, they would appear side by side in the ABC series "Two of a Kind," which ran for one season, and in 2001 they both appeared in the show "So Little Time," which ran for one season.
Although the twins would each move away from acting later in life, Mary-Kate did appear in eight episodes of the Showtime series "Weeds" playing Tara Lindman in 2007.
Mary-Kate and Ashley Olsen Movies
The twins made their cinematic debut in 1995 with the film "It Takes Two," alongside Steve Guttenberg and Kirstie Alley, and they would grace the silver screen again almost 10 years later with "New York Minute" in 2004, co-starring Eugene Levy and Andy Richter.
Mary-Kate and Ashley would also enjoy tremendous success with their straight-to-video products and films like the musical detective videos "The Adventures of Mary-Kate & Ashley" and the "You're Invited to Mary-Kate and Ashley's" party tapes. The twins would also star in a series of location-based straight-to-video and TV movies between 1999 and 2003, including "Holiday in the Sun," "Our Lips Are Sealed," "Winning London," "Passport to Paris," "Getting There" and "When in Rome."
Make Your Money Work Better for You
Mary-Kate and Ashley Olsen Musical Career
Although not necessarily well-known as musicians, the Olsen twins would capitalize on their fame in the 1990s to release a series of albums, including "Brother for Sale" and "I Am the Cute One." "Our First Video" would hit the top of the Billboard video music chart, with "I Am the Cute One" and "Brother for Sale" following it soon after.
Mary-Kate and Ashley Olsen Merchandising
As successful as their acting career was in film, television and straight-to-video offerings, the Olsen twins' other money maker in their youth was their wildly successful clothing line geared toward tween girls. They started working with Walmart on their first clothing line when they were just 12 years old.
Not Everyone Is a Success: 15 Celebrities Who Tried and Failed to Start New Careers
Mary-Kate and Ashley Olsen Fashion Lines
The sisters later shifted their careers away from acting and their tween merchandising empire to focus on their burgeoning career as fashion designers. This proved a successful move as Mary-Kate and Ashley have hit big in the fashion world, launching The Row in 2006. The brand has only continued to grow since then and also helped them earn the honor of Womenswear Designers of the Year from the Council of Fashion Designers of America in both 2012 and 2015.
They went on to create the popular vintage-inspired line Elizabeth and James — named for their sister and brother — in 2007 and opened a flagship store in Los Angeles in 2016.
The twins also launched a more affordable fashion line, Olsenboye. In 2011, they announced their role as creative directors for the Italian shoe line Superga. They released the book "Influence" in 2008 that detailed the designers and artists who had shaped their love of fashion.
Make Your Money Work Better for You
Mary-Kate Olsen's Husband
Olivier Sarkozy Net Worth: $60M
Mary-Kate began dating French investment banker Olivier Sarkozy in 2012, getting engaged in 2014 and marrying in November of 2015. Sarkozy brought two children from his previous marriage to the relationship. Sarkozy's net worth is $60 million, according to Celebrity Net Worth.
Interestingly, Mary-Kate and her sister aren't even the most famous people in Sarkozy's family: His half-brother is former French President Nicolas Sarkozy.
Olsen Family
The Olsen twins haven't been acting recently, but that doesn't mean the Olsen family is done with Hollywood. Younger sister Elizabeth Olsen — the Elizabeth of Elizabeth and James — has built her own successful career as an actress, playing the role of Scarlet Witch in "Avengers: Age of Ultron," "Captain America: Civil War" and then in "Avengers: Infinity War" this year. She also appeared alongside Ed Harris and Jason Sudeikis in "Kodachrome."
Her net worth is $5 million, according to Celebrity Net Worth.
Click through to read more about TV stars who now have big-screen paychecks.
More on Celebrity Net Worth
About the Author