The Richest 'SNL' Cast Members to Host 'Weekend Update'

8 min Read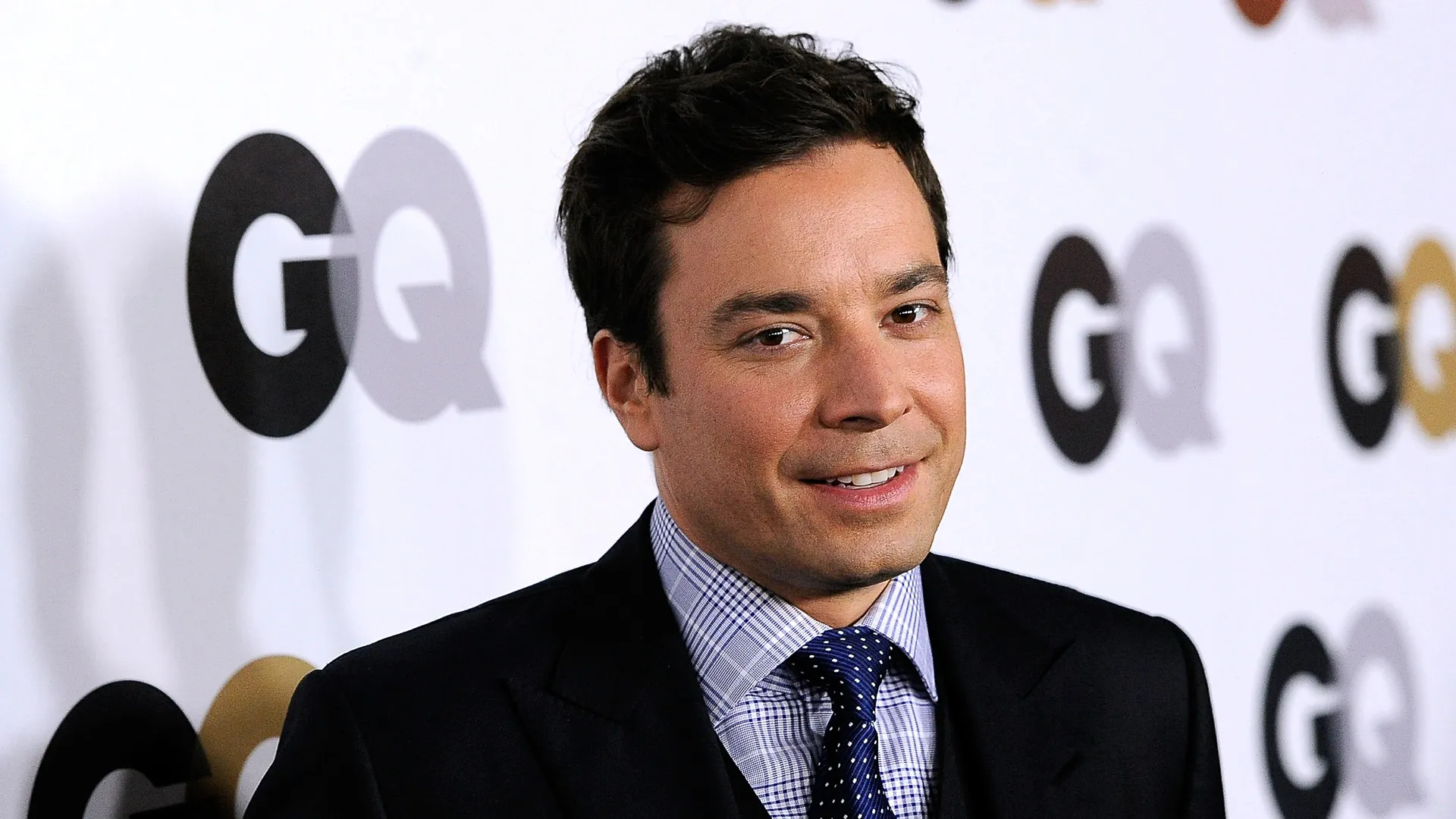 The 42nd season of "Saturday Night Live" was the show's most viewed in 22 years, and oddly enough, President Donald Trump takes some of the credit. After all, his victory gave the show plenty of political material to work with, including some side-splitting presidential impersonations. Overall, "SNL" viewership soared 22 percent during the 2016-2017 season, including a 19 percent rise in the coveted 18- to-49 age demographic, according to entertainment news source Variety.
It's not just political impressions that make "SNL" a TV hit. Many viewers tune in each week to see one of the show's most popular segments: its news-comedy skit, "Weekend Update." Moreover, the satirical news desk has been occupied by some of the funniest actors in the world, from Dan Aykroyd and Jane Curtin to Tina Fey and Amy Poehler — and now GOBankingRates has broken down the money behind the funny.
Find out which of your favorite celebs are earning the big bucks for making people laugh.
Make Your Money Work Better for You
Colin Jost Net Worth: $1.5 Million
Things seem to be going pretty well for Colin Jost: Not only did the "Weekend Update" star just complete one of "SNL's" most popular seasons, but the actor is also rumored to be dating one of the show's recent guest stars, Scarlett Johansson. Jost joined the show in 2005 as a writer, and has since moved up the ranks to host "Weekend Update." He's held the job for the past three years and will return for the show's 43rd season in the fall.
Thanks to increased views of "Saturday Night Live" episodes as well as his role in the 2016 romantic comedy, "How to Be Single," which had a total domestic gross of $46.8 million, Colin Jost enjoys a current net worth of $1.5 million.
Read More: Comedian Bill Cosby's Net Worth
Norm Macdonald Net Worth: $2 Million
Taking over for Kevin Nealon at the "Weekend Update" desk in 1994, Canadian comedian and "SNL" cast member Norm Macdonald enjoyed great popularity during the three years he held the anchor job. But rumor has it that he was fired because NBC executives weren't fond of his jokes about O.J. Simpson. That didn't hurt the funnyman's career much, though. In addition to his stand-up, roles in various TV and film comedies have helped him attain a net worth of $2 million.
Currently, Macdonald hosts his own video podcast, "Norm Macdonald Live," welcoming guests such as David Letterman and the philanthropically minded comic Jerry Seinfeld.
Jane Curtin Net Worth: $3 Million
Leaving college for a career in comedy turned out to be the right move for former "SNL" cast member Jane Curtin. Part of the original cast, Curtin hosted "Weekend Update" beside Dan Aykroyd, and their Point/Counterpoint segment quickly gained popularity. Often acting as the straight woman opposite characters played by John Belushi and Gilda Radner, Curtin ended her "Weekend Update" run in 1980. Her subsequent roles in "Coneheads" and "3rd Rock from the Sun" have contributed to her $3 million net worth.
Make Your Money Work Better for You
Bill Hader Net Worth: $8 Million
Although he didn't host SNL's "Weekend Update," Bill Hader, who played popular correspondent Stefon, deserves a spot on this list. The former "SNL" cast member was known for his incredible impressions of celebrities ranging from Al Pacino to Charlie Sheen, but his "SNL" character Stefon — who kept "Weekend Update" hosts in the know about New York City's hotspots — became a viral sensation.
Bill Hader's career has flourished since leaving the show in 2014. Thanks to his roles in "The Skeleton Twins" and "Trainwreck," and his voice acting work in "Cloudy with a Chance of Meatballs" and "Inside Out," Bill Hader is now worth $8 million.
From 'SNL' to the Silver Screen: Where Are They Now — TV Stars Who Now Have Big Screen Paychecks
Seth Meyers Net Worth: $12 Million
The second longest-running cast member, Seth Meyers joined SNL in 2001, eventually becoming head writer and a "Weekend Update" co-host with Amy Poehler. The "Really?!" segment became their most popular, and a routine they would revive in 2015 when they made guest appearances on the show.
After leaving "SNL" in 2014, Meyers took his "Weekend Update" style with him as host of NBC's "Late Night with Seth Meyers." Instead of opening the show with a monologue like other hosts, Meyers begins the show in the style of "Weekend Update," and even hosts many current and former SNL cast members as guests. Thanks to his new gig hosting "Late Night," Seth brings home an estimated $3 million per episode, contributing to his estimated $12 million net worth.
Amy Poehler Net Worth: $25 Million
Amy Poehler joined the cast of "Saturday Night Live" in 2001 after much persuasion from her close friend, Tina Fey. After being promoted from featured player to cast member during her first season, she would go on to host "Weekend Update" alongside Fey. The pair became the first female hosting duo in the show's history.
Poehler also earned renown for her impression of Hillary Clinton, a part eventually taken over by current "SNL" cast member Kate McKinnon. After leaving the show in 2008, Poehler wrote and starred in "Parks and Recreation," for which she won a Golden Globe, and has starred in numerous blockbuster comedies since. Her current net worth is $25 million.
Make Your Money Work Better for You
Dennis Miller Net Worth: $30 Million
Early in his stand-up career, Dennis Miller was named one of Hustler's "10 Funniest People You'll Never See On TV." However, he went on to find a role on one of television's most legendary shows. Dennis Miller joined "Weekend Update" after being discovered by Lorne Michaels at the famous Comedy Store in Los Angeles. "That's the news and I am outta here," became one of Miller's best-known lines before he left the show in 1991.
Miller's winning streak on television continued with his HBO show "Dennis Miller Live," for which he nabbed five Emmys. The actor's current net worth sits at $30 million.
Jimmy Fallon Net Worth: $35 Million
Jimmy Fallon joined the cast of "Saturday Night Live" in 1998, and hosted "Weekend Update" with Tina Fey from 2000 until he left the show in 2004. Known for starring in some of the most hilarious "SNL" skits like "More Cowbell" and his recurring "Barry Gibb Talk Show" — as well as his reputation for cracking up in the middle of sketches — Jimmy Fallon definitely made his mark on "Saturday Night Live."
His exit from the show, however, was not an exit from Hollywood. The actor starred in big blockbusters like "Fever Pitch" and "Whip It" before ultimately taking over for Jay Leno on "The Tonight Show" in 2014. Earning an estimated $11 million annual salary has added to Jimmy Fallon's soaring $35 million net worth.
Chevy Chase Net Worth: $50 Million
If you're a fan of "SNL," you know that the show's skits have never shied away from political satire, and that's something original cast member Chevy Chase knows all too well. The legendary comedic actor and "Weekend Update" host portrayed Gerald Ford during "Saturday Night Live's" first season. During his time on the show, Chase was also known for opening "Weekend Update" with his catchphrase, "I'm Chevy Chase… and you're not," thereby solidifying his place in "SNL" history. He would go on to star in National Lampoon's "Vacation" films, "Caddyshack" and the hit TV show "Community."
Chevy Chase has a current net worth of $50 million.
Make Your Money Work Better for You
Tina Fey Net Worth: $65 Million
Tina Fey has become one of the most legendary names in comedy, thanks in part to her turn hosting "Weekend Update" from 2000 to 2006. Fey joined "Saturday Night Live" as a writer in 1997 and in 1999 became the show's first female head writer. In 2000, she would step in front of the camera to host "Weekend Update" with Jimmy Fallon, and later with Amy Poehler. Portraying Sarah Palin during the 2008 election campaign helped Fey to make headlines, and in 2015 "Rolling Stone" named her the third most influential SNL cast member.
Fey's winning streak in Hollywood includes her award-winning NBC series "30 Rock," her cult classic film "Mean Girls" and her role as host in multiple awards shows alongside pal Amy Poehler. Additionally, Fey co-created the hit Netflix series, "Unbreakable Kimmy Schmidt."
She's currently worth an estimated $65 million.
Dan Aykroyd Net Worth: $135 Million
A titan of the comedy world, Dan Aykroyd is known for starring in and co-writing "Ghostbusters" and "The Blues Brothers" — and for being one of the original "SNL" cast members. Although his stint as "Weekend Update" host only lasted from 1977 to 1978, he coined one of the show's most quotable phrases when he called his co-host Jane Curtin an "ignorant slut" while the two were bantering.
Aykroyd's numerous business ventures, from the House of Blues to Crystal Head Vodka, have contributed to his net worth of $135 million.
Next Up: 'Groundhog Day' and 9 of the Highest Grossing Bill Murray Films
*Net worth information was gathered from Celebrity Net Worth unless otherwise indicated.
Editorial Note: This content is not provided by Chase. Any opinions, analyses, reviews, ratings or recommendations expressed in this article are those of the author alone and have not been reviewed, approved or otherwise endorsed by Chase.
About the Author