Biden's Budget Chief Pick Sparks Bipartisan Outrage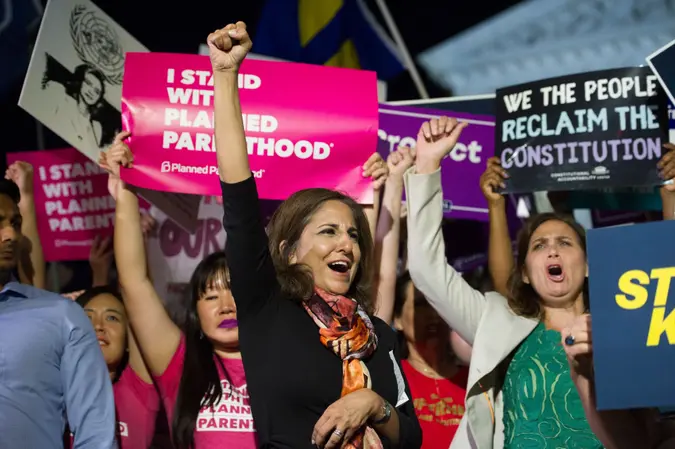 ©Cliff Owen/AP/Shutterstock
President-elect Joe Biden has set himself up for a fight with both the left and the right regarding his latest cabinet pick for White House Budget Chief. Neera Tanden worked as a policy aid for former Secretary of State Hillary Clinton, so she comes with a great deal of experience, but senators on both sides of the aisle have reservations. 
Republic John Cornryn of Texas went so far as to call her nomination "radioactive," according to Bloomberg, adding, "Most Republicans are open to any reasonable nominee by the incoming administration. We're prepared to try to work with the vice president once the vote's certified, but she certainly strikes me as his worst nominee so far." 
Politics and Your Money: What Does President-Elect Biden's Win Mean for Your Bank Account?
 The two Senate Republicans who will most likely lead the committees that will hold Tanden's confirmation hearings, Ohio Senator Rob Portman and South Carolina Senator Lindsey Graham, refused to commit to it. They claim Tanden is too partisan for a job they feel requires a non-partisan approach. Tanden would be intimately involved in establishing the president's economic agenda and approving policies.
Some of the GOP pushback may also be related to Tanden's outspoken nature. She tweeted the words "Love it," when Senate Majority Leader Mitch McConnell was tagged "Moscow Mitch" for blocking legislation that would protect elections from foreign interference and has openly criticized other GOP leaders. She was also critical of Susan Collins' decision to confirm Supreme Court nominee Brett Kavanaugh. 
Make Your Money Work Better for You
But it's not just the GOP that's unhappy with Tanden's nomination. Tanden, though the chief executive of the left-leaning think tank Center for American Progress, has not always aligned with progressives, such as Vermont senator Bernie Sanders. Fox News reported that in 2019 Sanders wrote an angry letter to the Center for American Progress, accusing her of "maligning my staff and supporters and belittling progressive ideas." 
Many Democrats are in favor of her nomination, however, and see the GOP response, in particular as hypocritical. Democratic Senate Minority Leader Charles E. Schumer told the Washington Post, "If Republicans are concerned about criticism on Twitter, their complaints are better directed at President Trump. I fully expect to see some crocodile tears spilled on the other side of the aisle over the president-elect's Cabinet nominees."
If Biden's nominee manages to overcome these biases against her, Tanden who is Indian, would be the first woman of color to hold the position.
More From GOBankingRates
Make Your Money Work Better for You