Donald Trump and 16 Other Rich and Powerful World Leaders
Donald Trump is the wealthiest president in U.S. history, but he's not the richest world leader.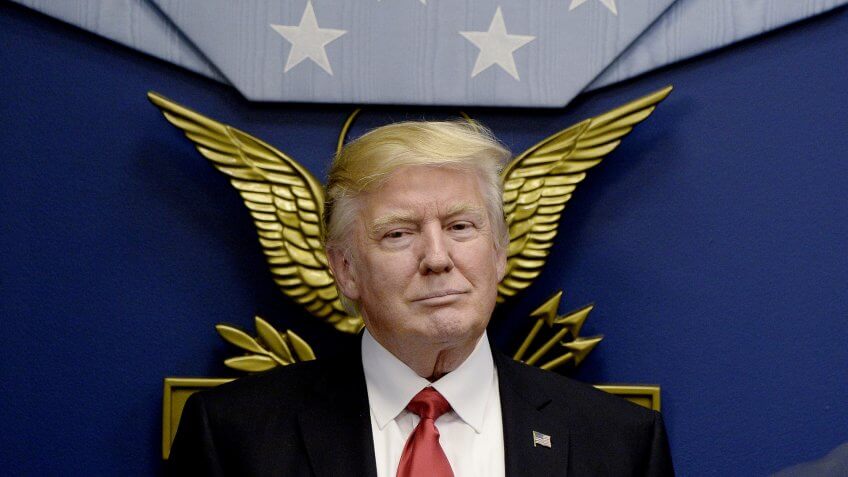 Pool / Getty Images
Many of the richest people in the world are also leaders of nations. Some are elected officials, others are absolute monarchs, but all can claim enormous amounts of both power and wealth.
Who are these wealthy heads of state? And how does the wealth of Donald Trump — the richest president in American history — stack up? Read on to find out.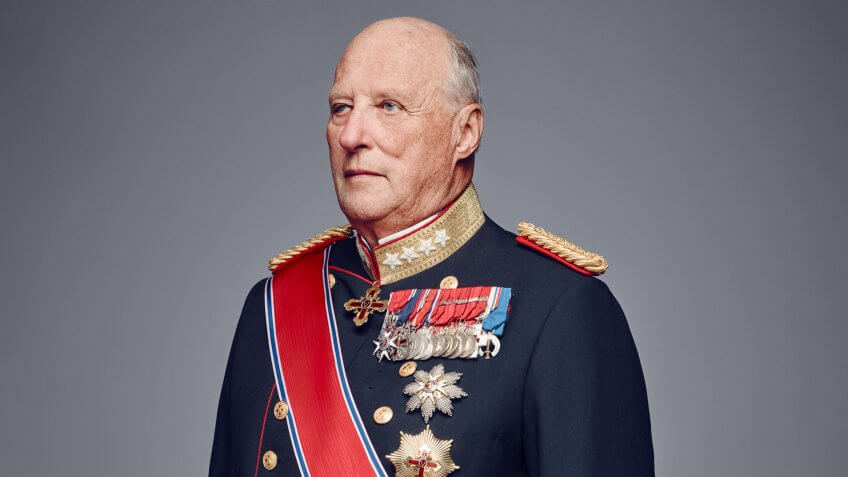 Handout / iStock.com
Harald V Net Worth: $30 Million
King of Norway
Born in 1937, Harald V became the crown prince after his father ascended the Norwegian throne in 1957. That followed the family's return to Norway after exile during World War II. When his father died in 1991, Harald became the king of Norway. Last year, he celebrated his 25th year as the king. The source of Harald's wealth is unclear, but the king is a lifelong sailor and three-time Olympian.
Check Out: 20 Hobbies of the Rich Only They Can Afford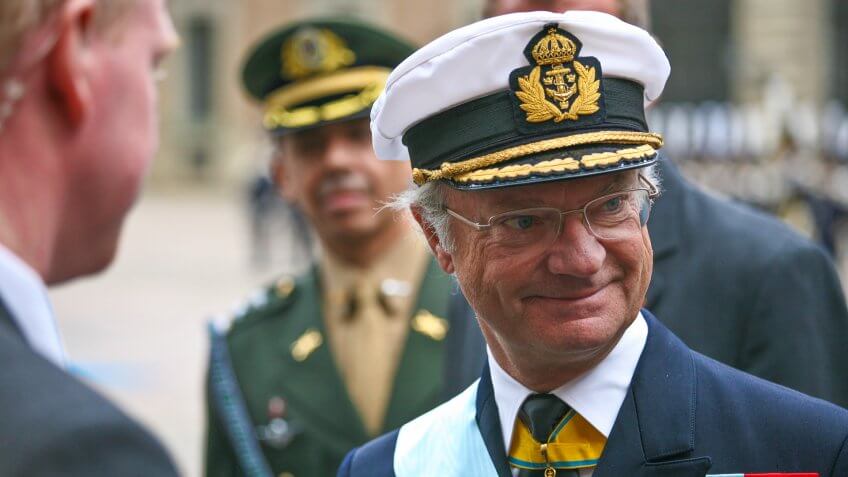 Milton Correa / Flickr.com
Carl XVI Gustaf Net Worth: $70 Million
King of Sweden
King of Sweden Carl XVI Gustaf was just 27 when he assumed the throne in 1973. Although the source of his wealth is unknown, the king is married to Queen Silvia, who is also among the richest people in the world. Together, they are the richest royal family in Scandinavia and the fifth-richest in all of Europe.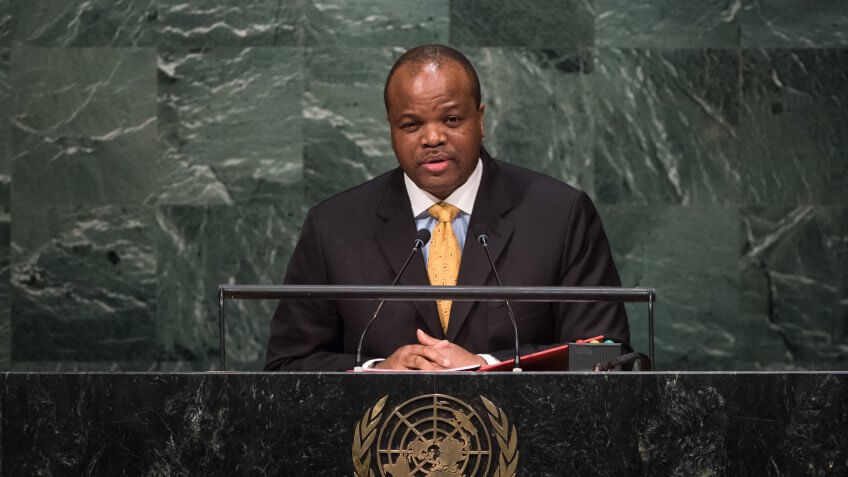 United Nations Photo / iStock.com
Mswati III Net Worth: $100 Million
King of Swaziland
Home to the last remaining absolute monarchy in all of Africa, Swaziland is ruled by Mswati III. The net worth of the king of Swaziland has always been a tightly held secret. Forbes reported that he earns $50 million a year from public funds, even though 65 percent of his country lives on less than $1.25 a day. He also holds controlling interests in several companies.
Swaziland is overwhelmingly poor, and 25 percent of the population has HIV or AIDS — the highest rate in the world. The king's fortune is so massive, however, that it artificially skews the tiny nation's average per capita income high enough to render Swaziland ineligible for several foreign aid partnerships.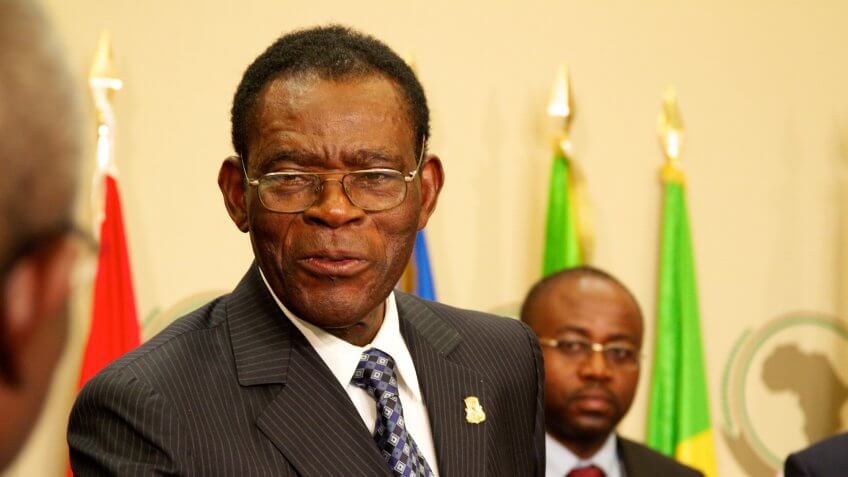 Embassy of Equatorial Guinea / Flickr.com
Teodoro Obiang Nguema Mbasogo Net Worth: $200 Million
President of Equatorial Guinea
The longest-serving leader in all of Africa, Teodoro Obiang Nguema Mbasogo has been in power for 30 years. Although the source of his wealth is not fully known, many throughout the world accuse him of becoming one of the richest people in the world by stealing his fortune from others.
French authorities took legal action against the president's son, Teodoro Nguema Obiang Mangue, for allegedly plundering his impoverished country. The U.S. moved to seize tens of millions of dollars in assets that it says the president's son stole from the poor nation. The son, who supposedly earned just $80,000 a year as a forestry minister, is currently on trial for spending millions on luxury goods, exotic cars and elite real estate.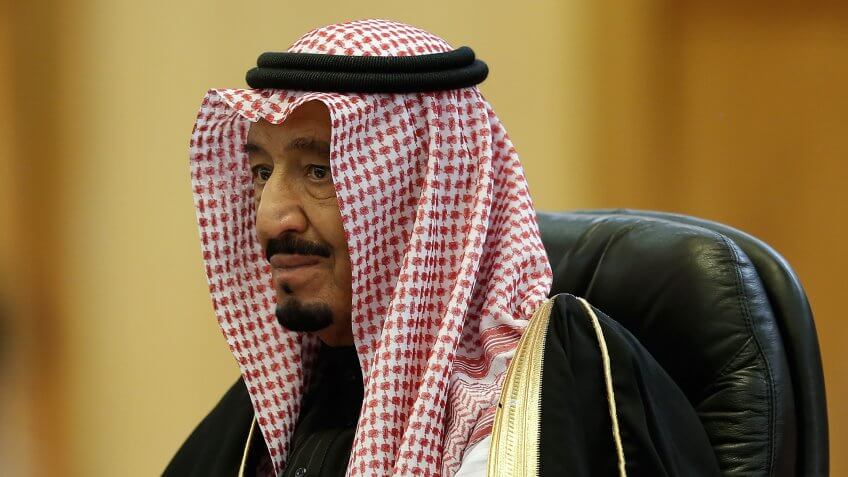 Lintao Zhang / Flickr.com
Salman bin Abdulaziz Al Saud Net Worth: $500 Million
King of Saudi Arabia
Salman bin Abdulaziz Al Saud has reigned as absolute monarch since the passing of his half-brother in 2015. Ruling the world's largest oil state has its perks — tens of millions of dollars worth. The crown, and the inherited oil wealth that goes with it, has been passed from royal Saudi father to son since Abdulaziz ibn Saud founded the kingdom.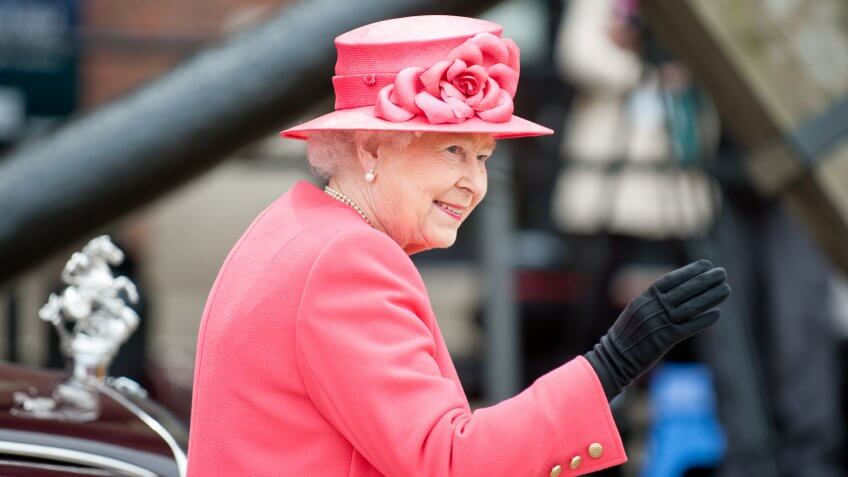 Shaun Jeffers / Shutterstock.com
Elizabeth II Net Worth: $550 Million
Queen of England
Queen Elizabeth II is the longest-ruling British monarch, surpassing Queen Victoria in 2015. The queen's vast fortune includes a $65 million home and a $140 million castle. Much of what she has was inherited, but the majority of her wealth can be attributed to the Crown Estate, a vast trust that includes Buckingham Palace, the Crown Jewels, mineral and timber interests, enormous tracts of land — including about half of the coastline in all the U.K. — and licensing rights for undersea cables.
Also Read: A Look Inside the Wealth of the British Royal Family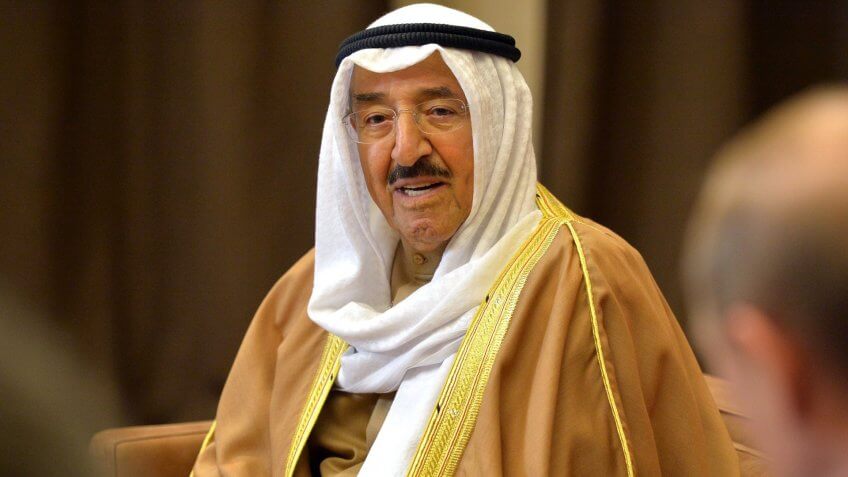 ©kremlin.ru
Sabah Al-Ahmad Al-Jaber Al-Sabah Net Worth: $600 Million
Emir of Kuwait
Although he has only been Kuwait's ruler since 2006, Sabah Al-Ahmad Al-Jaber Al-Sabah served as prime minister for 40 years. As prime minister, he helped shape the country's pro-Western foreign policy. The tiny nation of Kuwait has oil reserves so enormous that it is one of the world's wealthiest countries per capita. More recently, the country has expanded its economy with a massive push to attract tourists — and tourism dollars.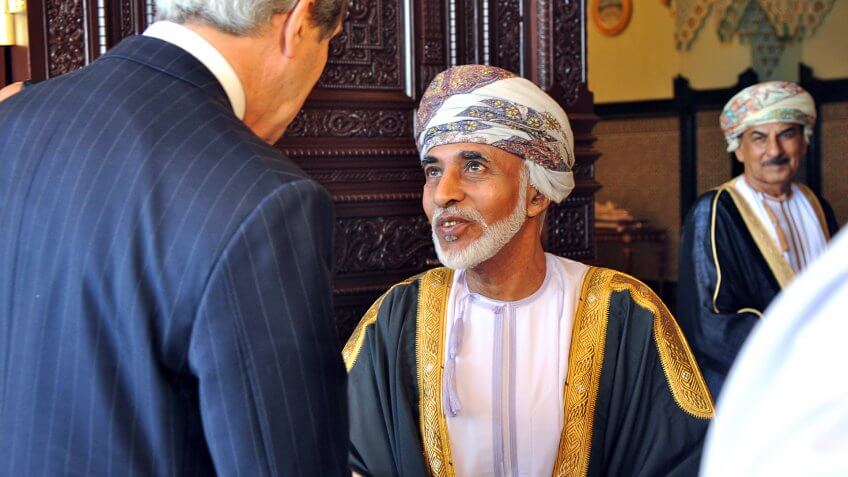 U.S. Department of State / Wikimedia Commons
Qaboos bin Said al Said Net Worth: $900 Million
Sultan of Oman
Sultan Qaboos bin Said al Said has ruled Oman since he overthrew his father in 1970. Located on the Arabian Peninsula, Oman is rich in oil. The sultan has brought the country into the modern era by harnessing the country's vast oil wealth. Oman's economic fortunes have been rocky in recent years as oil prices slumped, but the sultan is still among the richest people in the world with a bank account at just under $1 billion.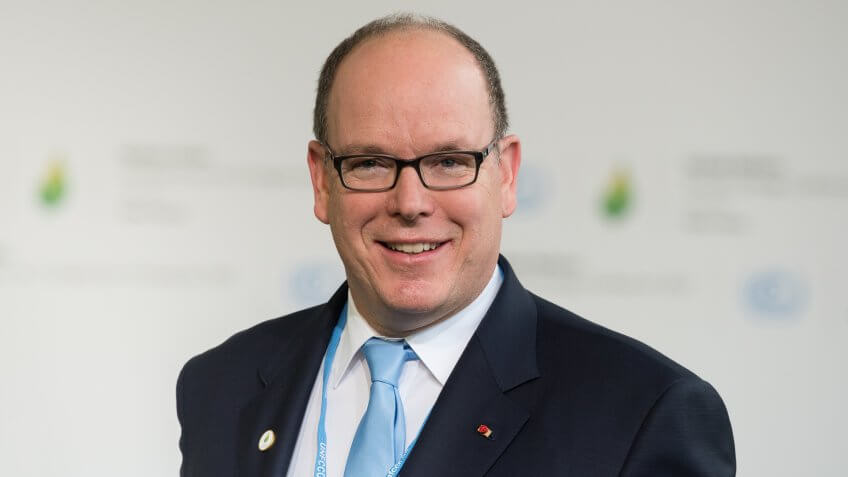 Frederic Legrand - COMEO / iStock.com
Albert II Net Worth: $1 Billion
Prince of Monaco
The son of Princess Grace — formerly actress Grace Kelly — and Prince Rainier III, Albert II is a member of the billionaire royals club. His massive wealth is partially due to his vast real estate holdings both in Monaco and France. He also owns the land on which his country's gambling and entertainment properties are situated.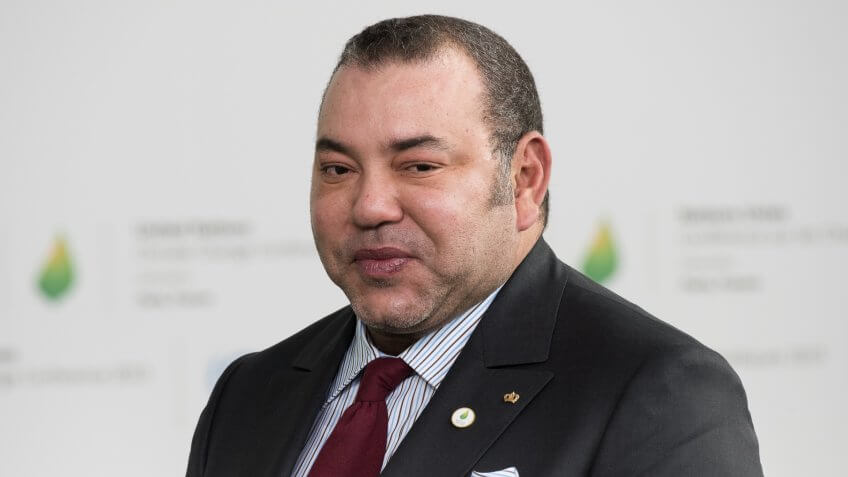 Frederic Legrand - COMEO / Shutterstock.com
Mohammed VI Net Worth: $2.1 Billion
King of Morocco
King Mohammed VI holds the distinction of being Africa's richest monarch. His fortune can be credited to his control of the massive holding company Société Nationale d'Investissement, which is worth more than $10 billion. He also controls a major portion of the planet's phosphate reserves.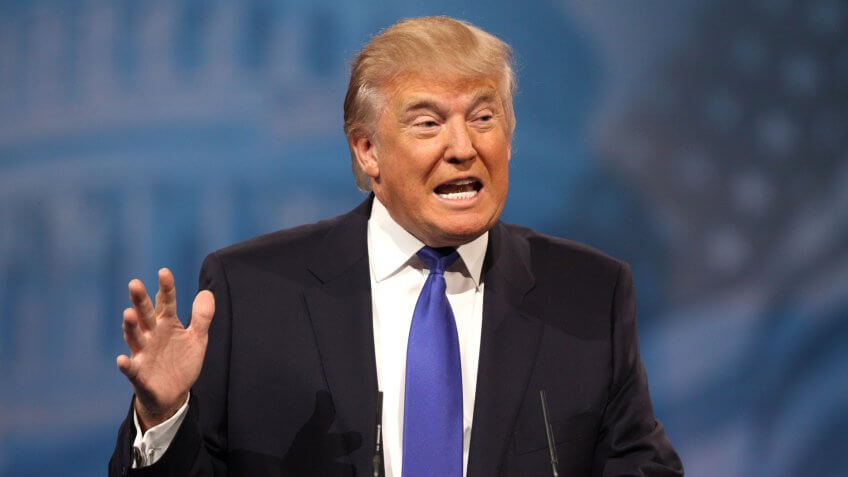 Gage Skidmore / Flickr.com
Donald Trump Net Worth: $3.5 Billion
President of the United States of America
President Donald Trump's net worth is approximately $3.5 billion, making him one of the richest people in the world, as well as one of the richest world leaders. His business empire includes vast real estate holdings in New York City and across the world. Trump owns or holds interest in a network of golf courses and clubs, as well as residences, among other assets. The president's name is also the driving force behind a global hotel management, branding and product licensing business.
Trump's 2016 victory over Democratic nominee Hillary Clinton is widely regarded as one of the greatest political upsets of all time.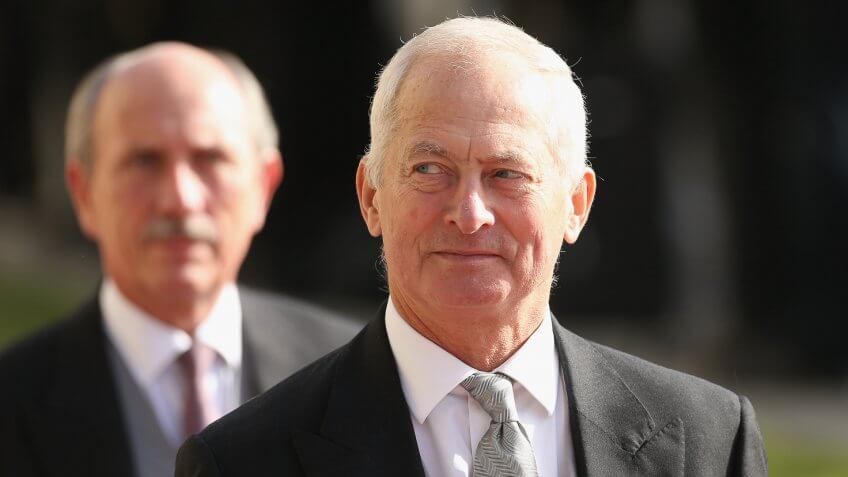 Sean Gallup / Getty Images
Hans-Adam II Net Worth: $3.5 Billion
Prince of Liechtenstein
Born on Valentine's Day in 1945, Hans-Adam II has reigned as prince of Liechtenstein since 1989. The Alpine country is tiny but rich. His family owns the Liechtenstein Global Trust, which is Europe's biggest family-owned private wealth firm. The prince's family has a centuries-old art collection, maintains its own bank and owns several castles.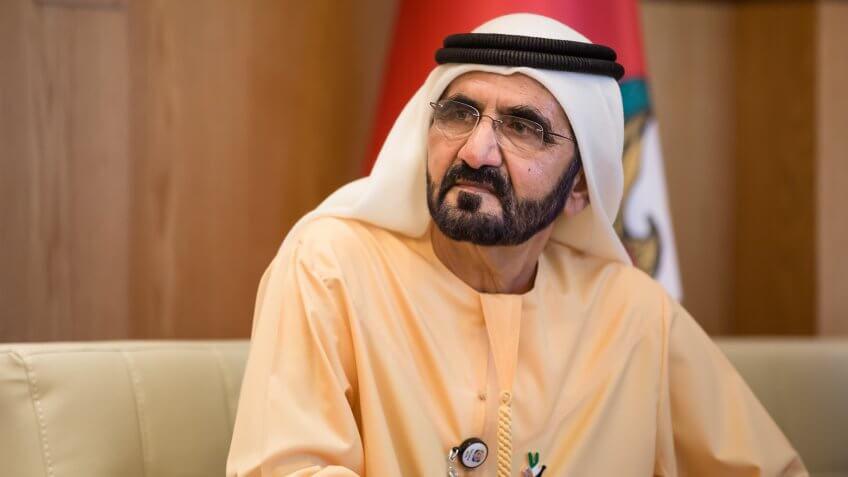 Drop of Light / Shutterstock.com
Mohammed bin Rashid Al Maktoum Net Worth: $14 Billion
Emir of Dubai
According to Forbes, Mohammed bin Rashid Al Maktoum is the biggest spender in the history of horse racing. The dedicated equine aficionado, who is still chasing Kentucky Derby spoils, has purchased high-end stables across the world. Aside from his role of ruler of Dubai, his highness doubles as the prime minister of the United Arab Emirates.
Among the wealthiest places in the world, Dubai was built on oil money. Today, however, the most extravagant city in the Middle East — and, arguably, the world — boasts a diverse economy. The city and emirate is a leader in construction, the internet, media and the pursuit of a whole menu of innovations — from flying cars to colonization of Mars.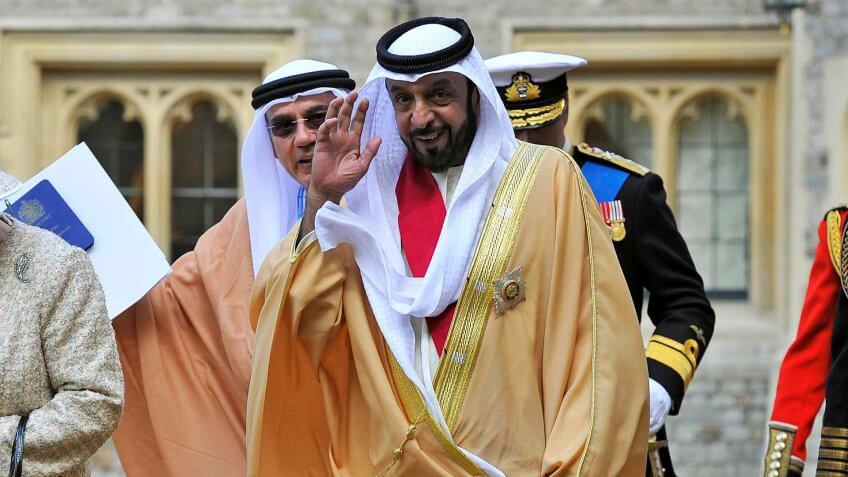 WPA Pool / Getty Images
Khalifa bin Zayed Al Nahyan Net Worth: $18 Billion
President of the United Arab Emirates
Although Mohammed bin Rashid Al Maktoum is the ruler of Dubai, Khalifa bin Zayed Al Nahyan is the hereditary ruler of Abu Dhabi, the president of the United Arab Emirates and among the richest monarchs and richest people in the world. Although he is an oil baron, his wealth also comes from his position at the top of an $800 billion sovereign wealth fund, one of the biggest in the world.
United Nations Photo / Flickr.com
Hassanal Bolkiah Net Worth: $20 Billion
Sultan of Brunei
Oil and natural gas proceeds have made Hassanal Bolkiah and the rest of the royal family one of the richest in the world — and most decadent. Although most Brunei citizens are governed by strict religious laws, the royal family splurges on luxurious and extravagant items.
Yachts with sexually suggestive names, a 2,300-strong fleet of cars, mistresses, endless alcohol and wild parties are all allegedly part of the lifestyle. The sultan alone owns hundreds of polo ponies and lives in a palace with 1,788 rooms and 257 bathrooms.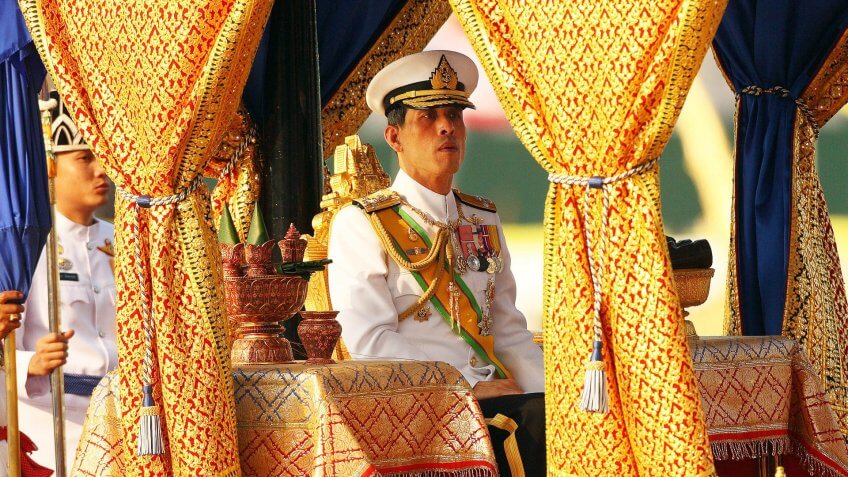 Chumsak Kanoknan / Getty Images
Maha Vajiralongkorn Net Worth: $30 Billion
King of Thailand
Maha Vajiralongkorn assumed the throne of Thailand on Dec. 1, 2016, after his beloved and long-reigning father passed away. The son didn't only inherit the crown from his 88-year-old father, he inherited a $30 billion fortune that almost certainly makes him the wealthiest ruling royal in the world.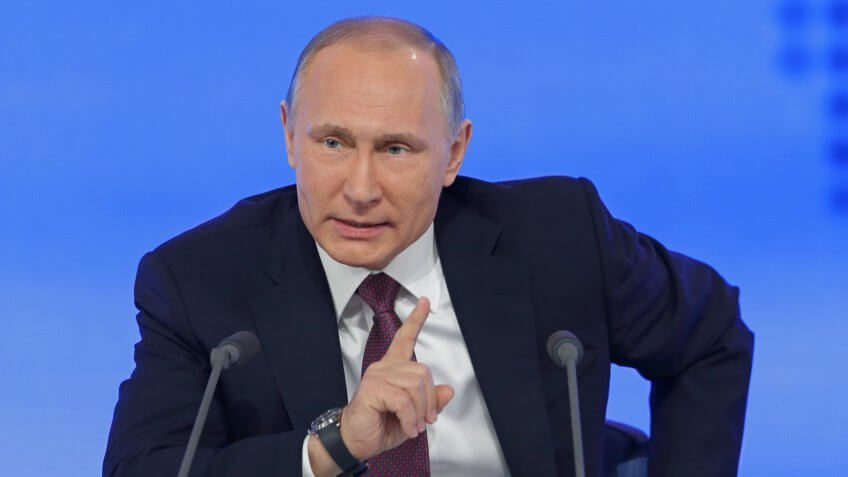 ID1974 / Shutterstock.com
Vladimir Putin Net Worth: $70 Billion
President of Russia
Vladimir Putin became president of Russia in 2000 after then president Boris Yeltsin suddenly resigned. A former KGB agent, Putin's actual net worth, as well as how he acquired his wealth, is widely unknown. According to CelebrityNetWorth, Putin's annual salary is $187,000. Putin allegedly has stakes in several companies, primarily in the oil sector, which account for much of his wealth, according to Time Money.
Up Next: 10 Ways the Richest Billionaires Stay Rich
Net worth figures are according to CelebrityNetWorth.com unless otherwise noted.