Trump, Putin and the Richest World Leaders, Ranked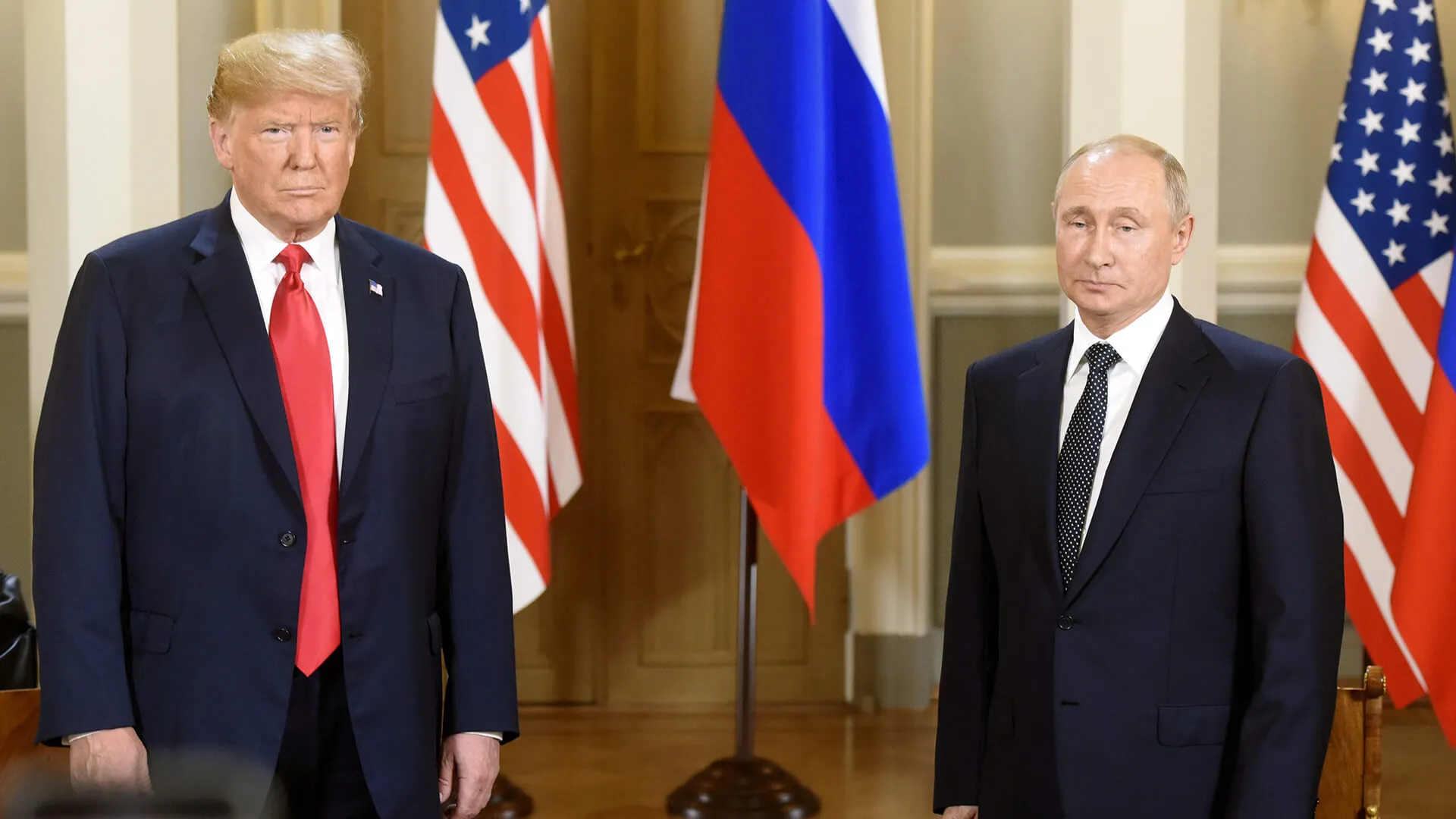 Harald V Net Worth: $30 Million
King of Norway
Born in 1937, Harald V became the crown prince after his father ascended the Norwegian throne in 1957. That followed the family's return to Norway after exile during World War II. When his father died in 1991, Harald became the king of Norway. The source of Harald's wealth is unclear, but the king is a lifelong sailor and winner of a World Championship sailing competition, one of the hobbies only the rich can afford.
Carl XVI Gustaf Net Worth: $70 Million
King of Sweden
King of Sweden Carl XVI Gustaf was just 27 when he assumed the throne in 1973. Although the source of his wealth is unknown, the king is married to Queen Silvia, who herself is worth $10 million.
Make Your Money Work Better for You
Mswati III Net Worth: $100 Million
King of Swaziland
Home to the last remaining absolute monarchy in all of Africa, Swaziland is ruled by Mswati III, who renamed the country the Kingdom of eSwatini in April 2018.
Though Mswati III's net worth has always been a tightly held secret, Forbes reported that he earns $50 million a year from public funds, though 65 percent of his country lives on less than $1.25 a day. He also holds controlling interests in several companies.
The rich have lots of money to spend — this is how they waste it.
Elizabeth II Net Worth: $600 Million
Queen of England
Queen Elizabeth II is the longest-ruling British monarch, surpassing Queen Victoria in 2015. The queen's vast fortune includes a $65 million home and a $140 million castle. Much of what she has was inherited, but the majority of her wealth can be attributed to the Crown Estate, a vast trust that includes Buckingham Palace, the Crown Jewels, mineral and timber interests, enormous tracts of land — including about half of the coastline in all the U.K. — and licensing rights for undersea cables.
Sabah Al-Ahmad Al-Jaber Al-Sabah Net Worth: $600 Million
Sheikh of Kuwait
Although he has only been Kuwait's ruler since 2006, Sabah Al-Ahmad Al-Jaber Al-Sabah has amassed a large fortune. Unlike many Gulf State royals, his wealth is based on a stipend.
Abdullah II Net Worth: $750 Million
The King of Jordan
Abdullah II became king of Jordan in 1999 when his father, King Hussein, named him his successor shortly before his death. Preferring to live simply, Abdullah II lives with his family in an apartment outside of Amman rather than in one of the eight royal palaces.
Qaboos bin Said al Said Net Worth: $900 Million
Sultan of Oman
Sultan Qaboos bin Said al Said has ruled Oman since he overthrew his father in 1970. The sultan has brought the country into the modern era by implementing new infrastructure and building schools, universities, hotels, hospitals, banks, ports and airports.
Make Your Money Work Better for You
Albert II Net Worth: $1 Billion
Prince of Monaco
The son of Princess Grace — formerly actress Grace Kelly — and Prince Rainier III, Albert II is a member of the billionaire royals club. His massive wealth comes in part from his land holdings throughout Monaco, plus palaces, art and antique cars, and shares of the Monte Carlo Resort. His parents had one of the most expensive royal weddings in history.
Mohammed VI Net Worth: $2.1 Billion
King of Morocco
King Mohammed VI holds the distinction of being Africa's richest monarch. His fortune can be credited to his control of the massive holding company Société Nationale d'Investissement, which is worth more than $10 billion. He also controls a major portion of the planet's phosphate reserves.
Donald Trump Net Worth: $3.1 Billion
President of the United States of America
President Donald Trump's net worth is approximately $3.1 billion, making him one of the richest people in the world, as well as one of the richest world leaders. His business empire includes vast real estate holdings in New York City and across the world. Trump owns or holds interest in a network of golf courses and clubs, as well as residences, among other assets. The president's name is also the driving force behind a global hotel management, branding and product licensing business.
Hans-Adam II Net Worth: $3.5 Billion
Prince of Liechtenstein
Born on Valentine's Day in 1945, Hans-Adam II has reigned as prince of Liechtenstein since 1989. His family owns the Liechtenstein Global Trust, a private bank that caters to the ultra-wealthy from around the world. The prince also has a centuries-old art collection — a collectible investment more valuable than gold — and two palaces.
Make Your Money Work Better for You
Kim Jong Un Net Worth: $5 Billion
Supreme Leader of North Korea
Kim Jong Un became the supreme leader of North Korea in 2011, following the death of his father. Although the exact source of his wealth is unknown, a South Korean-U.S. investigation found that his money was spread out across various bank accounts in countries such as Russia, China and Switzerland. A diplomatic source told South Korean paper Chosun Ilbo that the accounts appeared to be linked to weapons of mass destruction and the export of drugs, counterfeit money and cigarettes.
Mohammed bin Rashid Al Maktoum Net Worth: $14 Billion
Emir of Dubai
According to Forbes, Mohammed bin Rashid Al Maktoum is the biggest spender in the history of horse racing. The dedicated equine aficionado has purchased high-end stables across the globe. Aside from his role of ruler of Dubai, his highness doubles as the prime minister of the United Arab Emirates.
Among the wealthiest places in the world, Dubai was built on oil money. Today, however, the most extravagant city in the Middle East — and, arguably, the world — boasts a diverse economy. The city and emirate has become a haven for startups in recent years.
Khalifa bin Zayed Al Nahyan Net Worth: $18 Billion
President of the United Arab Emirates
Although Mohammed bin Rashid Al Maktoum is the ruler of Dubai, Khalifa bin Zayed Al Nahyan is the hereditary ruler of Abu Dhabi, the president of the United Arab Emirates and among the richest monarchs in the world. Although he is an oil baron, his wealth also comes from his position at the top of an $830 billion sovereign wealth fund, one of the biggest in the world.
Hassanal Bolkiah Net Worth: $20 Billion
Sultan of Brunei
Oil and natural gas proceeds have made Hassanal Bolkiah and the rest of the royal family among the richest in the world — and most decadent. Although most Brunei citizens are governed by strict religious laws, the royal family splurges on luxurious and extravagant items.
Yachts with sexually suggestive names, a 2,300-strong fleet of cars, mistresses, endless alcohol and wild parties are all allegedly part of the lifestyle. The sultan alone owns hundreds of polo ponies and lives in a palace with 1,788 rooms and 257 bathrooms.
Make Your Money Work Better for You
Maha Vajiralongkorn Net Worth: $30 Billion
King of Thailand
Maha Vajiralongkorn assumed the throne of Thailand in October 2016, after his beloved and long-reigning father passed away. The son didn't only inherit the crown from his 88-year-old father, he inherited a $30 billion fortune that almost certainly makes him the wealthiest ruling royal in the world.
Vladimir Putin Net Worth: $70 Billion
President of Russia
Vladimir Putin became president of Russia in 2000 after then-president Boris Yeltsin suddenly resigned. A former KGB agent, Putin's actual net worth, as well as how he acquired his wealth, is unknown, though Celebrity Net Worth estimates it at $70 billion.
According to the Russian Kremlin, Putin earned a salary of $302,000 in 2017. Putin allegedly has stakes in several companies, primarily in the oil sector, which account for much of his wealth, according to Time Money.
Click through to see the craziest things these billionaires spend their money on.
More on Net Worths
Gabrielle Olya contributed to the reporting for this article.
Net worth figures are according to Celebrity Net Worth unless otherwise noted.

BEFORE YOU GO
See Today's Best
Banking Offers