Secrets About Dark Money Trump and Biden Don't Want You To Know
Both campaigns have received millions from undisclosed sources.
Erstudiostok / Getty Images/iStockphoto
During Supreme Court nominee Amy Coney Barrett's confirmation hearings, Democratic Sen. Sheldon Whitehouse of Rhode Island used his time to give a 30-minute presentation on how right-wing groups have used "dark money" to reshape the nation's judicial system. Whitehouse is referring to funds from undisclosed sources that are used to influence political outcomes.
The proliferation of "dark money" in political spending stems from the Supreme Court's 2010 Citizens United v. Federal Election Commission ruling, which allowed corporations, nonprofits and labor unions to spend unlimited amounts of money to support or oppose political candidates. Because of this ruling, Americans are now subject to political messages from undisclosed sources, which makes it harder to judge the credibility and motives of the funders behind the messages.
Although Whitehouse specifically called out right-wing groups in connection to messaging around judicial candidates, when it comes to the presidential election, both the Biden and Trump campaigns have embraced the use of dark money to help them win. Keep reading to learn more about the money funding these campaigns.
Last updated: Oct. 27, 2020
1/6
Crush Rush / Shutterstock.com
Publicly, Biden Has Spoken Out Against the Use of Dark Money To Fund Campaigns
Former Vice President Joe Biden has campaigned on creating a "government that works for the people." Part of his plan to do this includes the elimination of dark money groups, specifically "social welfare" groups also known as 501(c)(4)s.
According to his official campaign website, "Biden will enact legislation to bar 501(c)(4)s from spending in elections -- the same bar that applies to Section 501(c)(3) charitable groups. He'll also lead reform of the Federal Election Campaign Act, to ensure that any entity of any kind that spends more than $10,000 on federal elections must register with the Commission on Federal Ethics and publicly disclose its donors."
2/6
©MediaPunch/Shutterstock
But Pro-Biden Super PACs Have Received $53.5 Million Worth of Dark Money
A Business Insider analysis of Federal Election Commission records through July 30 found that anonymous donors had given several pro-Biden super PACs a combined $53.5 million. The money has been used to pay for television ads, social media messaging and opposition research.
The amount of dark money funding pro-Biden super PACs is roughly eight times the amount given to pro-Hillary Clinton super PACs during the 2016 presidential campaign.
3/6
Bet_Noire / Getty Images/iStockphoto
One Pro-Biden Super PAC Received $3.5 Million From a Single Dark Money Source
Unite the Country, a super PAC that has created pro-Biden TV ads, received its single largest contribution — $3.5 million — from the Sixteen Thirty Fund, a social-welfare nonprofit corporation, Business Insider reported. Sixteen Thirty Fund also gave $2.2 million to another pro-Biden super PAC, American Bridge 21st Century, Open Secrets reported.
The Sixteen Thirty Fund won't publicly disclose who funds it.
4/6
Shutterstock / Shutterstock
Pro-Trump Super PACs Have Also Received Millions From Dark Money Sources
The top pro-Trump super PAC, America First Action, received $4.6 million from its affiliated dark money nonprofit, America First Policies, in the month of August alone, Open Secrets reported.
For the 2020 election cycle, dark money spending on pro-Republican and anti-Democrat expenditures and communications has reached $21.5 million, according to data obtained by Open Secrets.
5/6
Popartic / Getty Images/iStockphoto
14% of 2020 Presidential Election Ads Have Been Funded by Dark Money
According to a report by the Wesleyan Media Project, "Dark money groups (...) are responsible for 14% of the ad airings in the presidential general election race, while 43% of the airings have come from groups that only partially disclose their spending. Forty-three percent of the airings were from groups that fully disclose."
That means that the majority of political ads airing during this election cycle have come from groups that don't disclose all of their funders.
6/6
dblight / Getty Images
Dark Money Spending Is Expected To Surpass $1 Billion During This Election Cycle
Since the 2010 Citizens United ruling, social welfare organizations have spent $996 million in election-related expenditures, according to an analysis from Issue One and the Center for Responsive Politics, Politico reported. Dark money spending is expected to reach the $1 billion milestone during this election cycle.
More From GOBankingRates
About the Author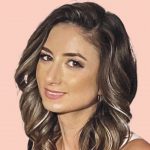 Gabrielle joined GOBankingRates in 2017 and brings with her a decade of experience in the journalism industry. Before joining the team, she was a staff writer-reporter for People Magazine and People.com. Her work has also appeared on E! Online, Us Weekly, Patch, Sweety High and Discover Los Angeles, and she has been featured on "Good Morning America" as a celebrity news expert.