Trump Endorses Ted Cruz for Senate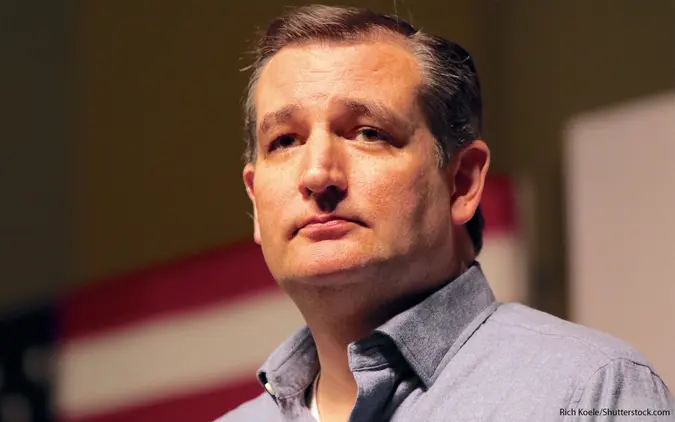 Ted Cruz received an endorsement from President Donald Trump, his former rival for the Republican nomination in the 2016 presidential campaign, for the U.S. Senate on Oct. 17. Cruz got the endorsement following a live debate between him and campaign rival, Democrat Rep. Beto O'Rourke. In a further show of support, Trump moved Cruz's rally from Houston's NRG Arena to the Toyota Center, to accommodate a larger crowd size. Trump called Cruz 'Lyin' Ted' during the 2016 presidential election.
Watched the debate last night & Beto O'Rourke, who wants higher taxes and far more regulations, is not in the same league with Ted Cruz & what the great people of Texas stand for & want. Ted is strong on Crime, Border & 2nd A, loves our Military, Vets, Low Taxes. Beto is a Flake!

— Donald J. Trump (@realDonaldTrump)

October 17, 2018
Read More: President Donald Trump's Net Worth Is Going Nowhere Fast
Ted Cruz Net Worth: $3.5 Million
Ted Cruz has a net worth of $3.5 million, according to Celebrity Net Worth, which reports on celebrity earnings. The Republican presidential candidate became a Texas senator in 2012, and he reportedly has earned $175,000 per year in that role.
The GOP hopeful likely amassed his fortune during his previous stint in the private sector, where he earned $1.57 million and $1.02 million in 2011 and 2012, respectively, as a lawyer for Morgan, Lewis & Bockius LLP.
Prior to taking unpaid leave in March 2015, his wife Heidi Cruz worked as a managing director at Goldman Sachs, where her last reported salary was approximately $360,000 in 2010.
Ted Cruz's Current Policies
Ted Cruz vowed to grow the economy by at least 5 percent annually during his presidential campaign. He also planned to get rid of the IRS and institute a flat tax plan, where all individuals pay a personal income tax of 10 percent and businesses are taxed at 16 percent. He intended keep Social Security intact but expressed hopes to reform it to gradually increase the retirement age, match benefit increases to inflation and create personal accounts, allowing people to control a portion of their payments and pass them down to their loved ones.
Make Your Money Work Better for You
His senate campaign lists his some of his positions on the issues as:
Against illegal immigration
In favor of ICE
Supports lowering taxes and lessening regulations
Supporting the 2nd Amendment