You're Fired! How Much These Former Trump Staffers Made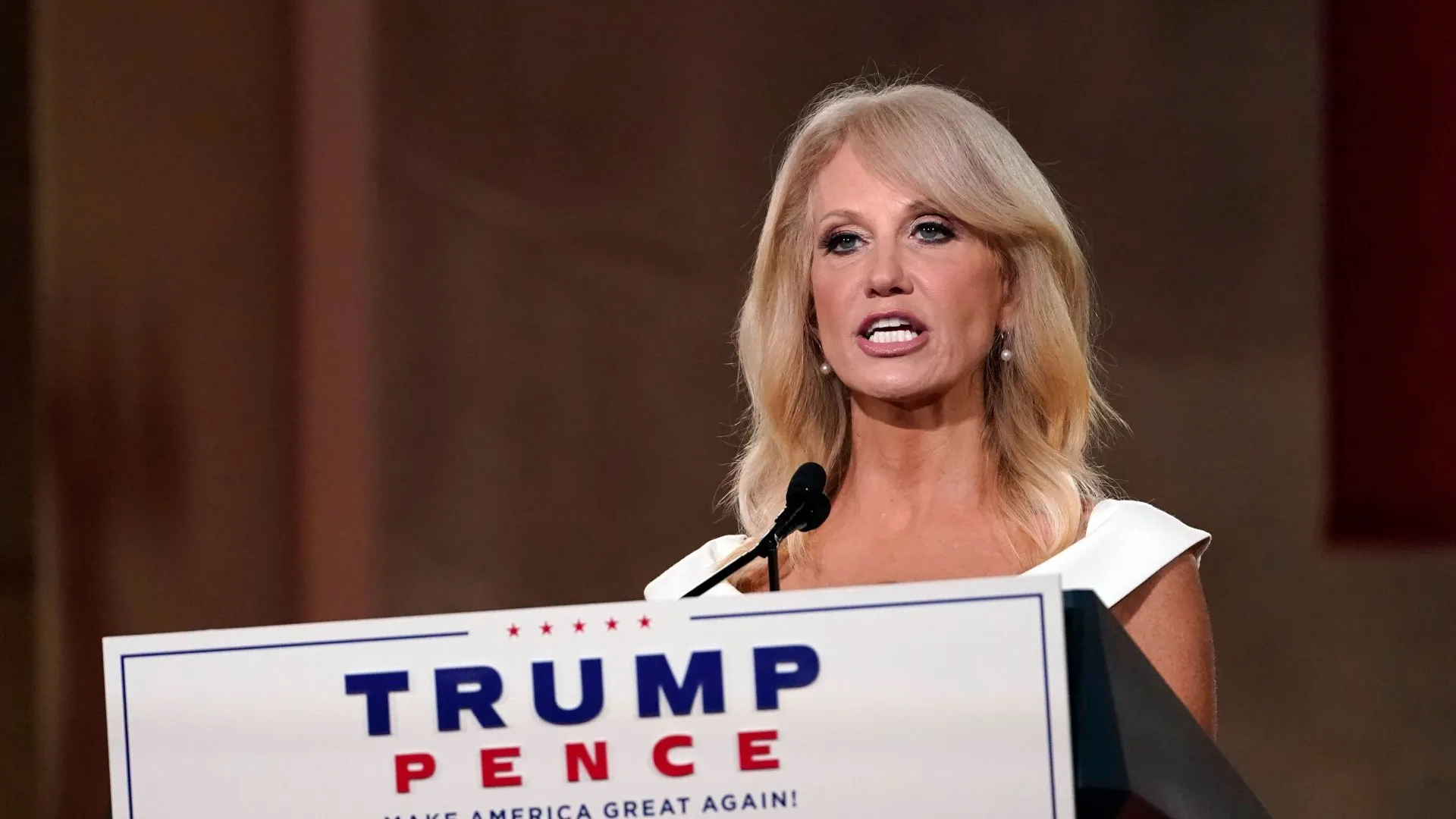 Stephanie Grisham
Former White House Deputy Press Secretary Stephanie Grisham took over the role of press secretary in July 2019 from Sarah Huckabee Sanders. According to the 2019 White House Annual Report to Congress on Office Personnel, she earned $183,000.
Grisham resigned from her position as press secretary in April of this year to work as chief of staff to first lady Melania Trump. The 2020 version of the White House annual report shows she earns the same salary in her new position as she did in her former role.
Sarah Huckabee Sanders
As  previously stated, Sarah Huckabee Sanders stepped down from her role as White House press secretary in June 2019. President Trump, who expressed admiration for Sanders, urged her to run for governor of Arkansas like her father, Mike Huckabee. However, according to the New York Times, she said she intended to spend more time with her family.
While working in the White House, Sanders earned $183,000. That said, she may be worth close to $1.5 million, according to Celebrity Net Worth.
Make Your Money Work Better for You
Dan Coats
After facing friction with President Trump over his assessments of Russia and North Korea, National Intelligence Director Dan Coats resigned his position in August 2019. He moved on to take a position as Senior Policy Advisor for King & Spalding's Government Advocacy and Public Policy Practice Group.
While it's unclear exactly how much Coats is worth today — Forbes magazine suggests it's about $15 million — he likely earned around $170,800 while he held his White House position.
Kevin Hassett
Kevin Hassett, chair of the White House Council of Economic Advisors, left his position after staying more than an agreed upon 90 days, according to the Washington Post. While his resignation seems standard, Ernie Tedeschi, a former Obama treasury economist, told the Washington Post, "It's always distressing when a high-ranking economic adviser leaves in the middle of an economic catastrophe."
According to the 2019 White House Annual Report to Congress on White House Office Personnel, Hassett's salary was around $168,000.
Michael Flynn
When he served as National Security Adviser, Michael Flynn made recommendations to the president on national security and foreign policy, coordinating among various government agencies. Or at least that's what it said in his job description. Flynn was fired over his connection with top Russian officials, who are considered foreign adversaries. While he was in office, however, he earned a salary of $176,461.
Katie Walsh
Katie Walsh served as White House deputy chief of staff — a position that now brings a salary of $183,000 — through March 2017. According to Politico, Walsh was a longtime top advisor to Reince Priebus, who served as White House chief of staff until he resigned on July 27, 2017.
Walsh left the White House to work as a senior adviser for the nonprofit America First Policies.
Now See: Former Trump Chief of Staff John Kelly Is Worth Less Than You Think
Make Your Money Work Better for You
K.T. McFarland
Previously a freelance national security commentator on Fox News, Kathleen Troia (K.T.) McFarland was asked to step down from her position as deputy national security advisor in April 2017. She made an annual salary of $179,700.
In May 2017, Trump nominated McFarland to become the ambassador to Singapore. "While I am sorry to lose her, K.T.'s work in developing policies that put American interests first will have a lasting impact," the president said in a statement.
Mike Dubke
Michael Dubke served as the White House communications director under Trump until he resigned on May 18, 2017. In an email to friends, Dubke said his reasons for leaving the White House were personal but that it had been his "greatest honor to serve President Trump and this administration."
Dubke returned to work at Black Rock Group, a communications and public affairs firm he co-founded in 2009.
Sally Yates
With nearly a 30-year run in the Department of Justice, Sally Yates is no stranger to the law. She was sworn in as deputy attorney general in 2015 under former President Obama and served as acting attorney general until she refused to support President Trump's travel ban — a move that got her fired from the position. Yates' net worth is unknown, but in a 2014 financial disclosure, she reported owning more than $1.5 million in stock for companies such as Coca-Cola and Equifax.
Reince Priebus
As President Trump's former chief of staff, Reince Priebus made an annual salary of $176,461. That's pennies compared to his earnings from serving as RNC chairman. According to Fortune, Priebus brought in more than half a million dollars in salary and bonuses from the Republican Party.
The longest-serving RNC chairman, Priebus took over a party that was $24 million in debt in 2011 after serving as its general counsel. However, his role in the White House wasn't nearly as successful. Just days after Trump hired former Communications Director Anthony Scaramucci — who made headlines over fiery tweets aimed at Priebus — the chief of staff stepped down from his role in 2017.
Make Your Money Work Better for You
James Comey
Former FBI Director James Comey was less than halfway through his expected 10-year term when he was fired by President Trump in May of 2017.
Four year prior, in a report to the Senate just before he was hired, the former prosecutor claimed a net worth of $11 million. That number almost immediately increased after he was confirmed, as Comey received a profit-sharing payout of more than $3 million from Bridgewater Associates, the hedge fund where he was previously employed as an attorney.
Comey's estimated pay while at the White House was $187,000. Had he completed his expected 10-year term, Comey would have earned more than $1.8 million total as FBI director.
Sean Spicer
After a rocky tenure behind the podium, former White House press secretary Sean Spicer tendered his resignation on July 21, making way for his long-rumored successor, Sarah Huckabee Sanders. Though Spicer's net worth is unknown, his $179,700 yearly salary as press secretary was released in an annual report to Congress on June 30.
A 2017 public financial disclosure revealed that Spicer has holdings in several major corporations, including up to a $50,000 stake in Coca-Cola, Verizon and AT&T, as well as an up to $100,000 stake in McDonald's. Spicer is also somewhat of a real estate tycoon, with million-dollar properties in Rhode Island, Alabama and Virginia.
Anthony Scaramucci
With a long history on Wall Street, former White House Communications Director Anthony Scaramucci likely has the heftiest pockets on this list. According to his filings with the Office of Government Ethics, Scaramucci made up to $12 million between January 2016 and June 2017 alone. His estimated net worth ranges between about $45 million and $64 million, according to Fortune — not a surprising number considering he earned almost $90,000 for appearing as a contributor on Fox Business Network. Celebrity Net Worth, however, claims he is worth closer to $200 million.
What was a surprise was his extremely brief run heading up White House communications. After only 10 days in the position, Scaramucci was fired by John Kelly, former secretary of homeland security and now Chief of Staff.
More From GOBankingRates