A Look at Tennis Great Andy Murray's Career and Net Worth
Wimbledon will be the athlete's last tournament before retiring.
Andy Murray is leaving tennis and taking $165 million in earnings with him.
After 14 years in professional tennis, a lingering hip issue will indefinitely sideline the former top-ranked player.
Murray's last tennis match is scheduled for this summer.
Andy Murray, 31, shocked the tennis community when he announced his upcoming retirement from professional tennis once Wimbledon concludes in July, if not sooner. Through tears, Murray delivered his message during a press conference on Jan. 11, prior to the start of the Australian Open tournament. Here's a look at the tennis star's career and net worth.
Birthdate: May 15, 1987
Net Worth: $165 million
Primary Sources of Income: Professional tennis player
Career Highlights: 45 career titles, including three Grand Slam events and two Olympic singles gold medals
Andy Murray Net Worth: $165M in Career Earnings
Murray's $165 million career is conceding to a lingering hip ailment that's been plaguing him since January 2017. As he put it in an interview with Sky News, he's "in a lot of pain and can't last the full distance" and the physicality of the sport leaves him struggling to walk after playing an entire match.
The former number one men's tennis player in the world is valuing his health over his sport, but he does leave behind a lucrative tennis career on the court.
Make Your Money Work for You
See: 14 Richest Athletes of All Time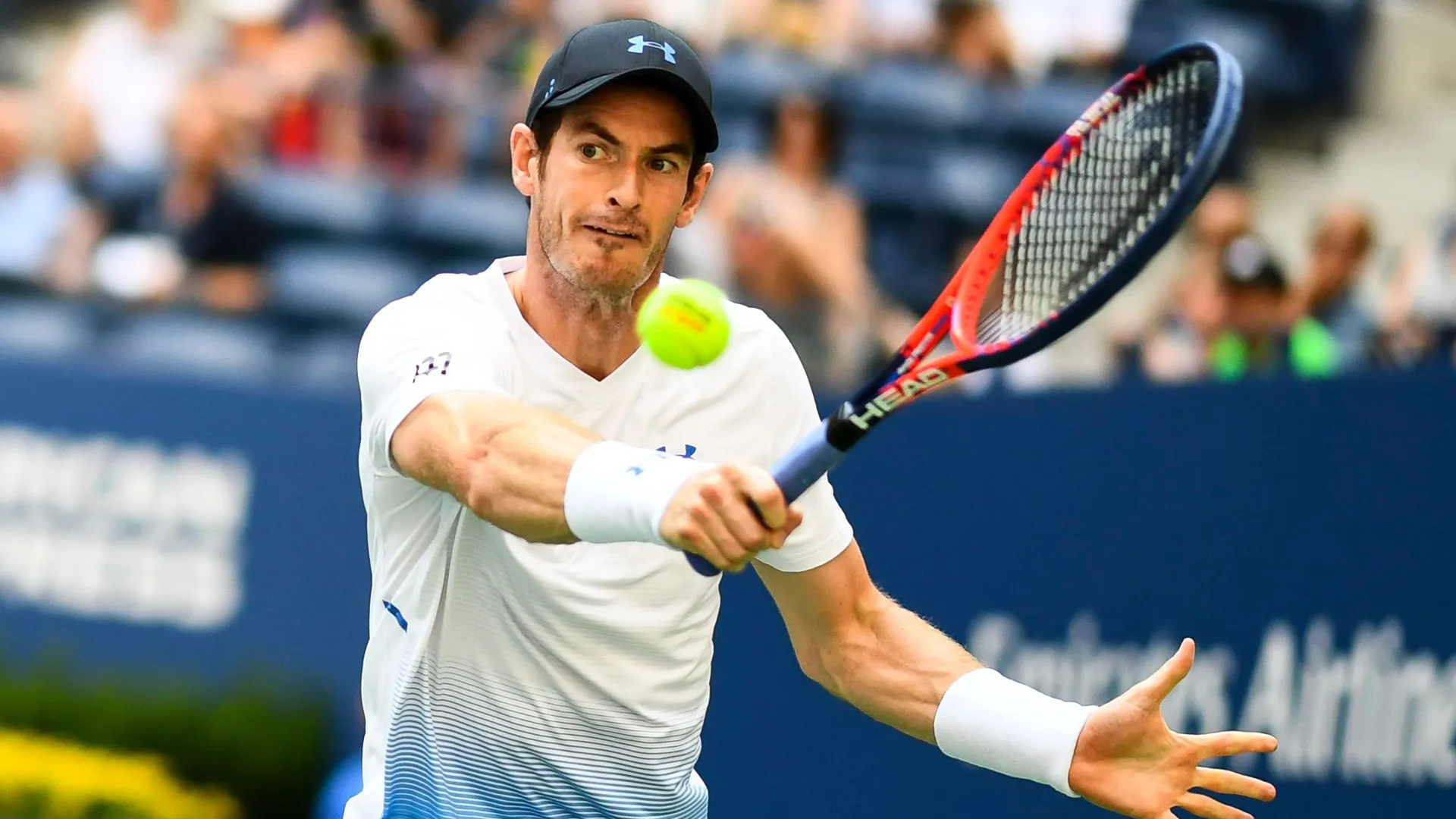 Andy Murray Endorsements
It's estimated that Murray's endorsements from companies such as Jaguar and Under Armour, bonuses and appearance fees tally up to $100 million, according to Forbes. Murray has distinguished himself from other players on the professional circuit who have secured consumer product endorsements and made lavish purchases.
The two-time Olympian has a reputation for being frugal. He is known for quietly and judiciously investing his money in tech startups, which include Deuce, creator of an app that helps tennis players find courts and coaching sessions in the U.K.; Perkbox, an employee wellness and engagement platform; and WeSwap, an app that assists users in exchanging foreign currencies.
Breaking Records: Tennis Champion Naomi Osaka's $8.5M Adidas Deal Biggest Ever for a Woman
Andy Murray Ranking and Title Wins
A native of Scotland, Murray is something of an athletic superstar in the United Kingdom. He was knighted by Queen Elizabeth II in 2016. That same year, Murray, at the top of his game ranked No. 1 in men's tennis, won nine singles titles, collected $16.3 million in prize money and claimed gold for the second time at the Olympics in Rio de Janeiro.
Check Out: 15 Highest-Paid Olympic Athletes, From Shaun White to Michael Phelps
Andy Murray Retirement
It's unclear what Murray plans to do in his retirement, but there have been rumblings of a possible career in politics or segueing to a role as a tennis analyst in the media. He and his wife Kim share two young daughters, and the family resides in a mansion in the English countryside.
See more athletes who've won the most lucrative endorsement deals.
More on Athletes and Net Worth
We make money easy. Get weekly email updates, including expert advice to help you Live Richer™.